Inspector General: Thousands More Families Were Separated At Border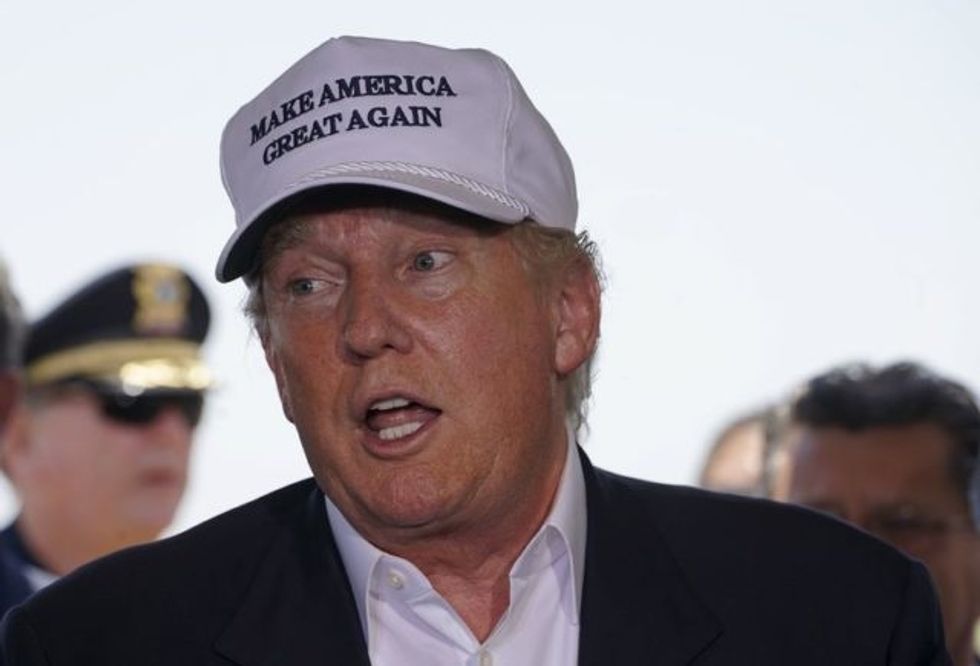 Reprinted with permission from Shareblue.
Trump's unconscionable policy of ripping immigrant children away from their families likely affected thousands more children than the administration has previously acknowledged, according to an internal investigation into Trump's Department of Health and Human Services (HHS).
"The total number of children separated from a parent or guardian by immigration authorities is unknown," the Office of the Inspector General reports. But the report estimates that "thousands of children" — in addition to the 2,737 children already identified as being separated from their parents — may have also been separated in 2017, before a federal judge ordered the administration to reunite separated families.
Trump's family separations garnered national and international outrage, and galvanized huge protests against the cruel and dangerous policies.
The public disgust peaked in the summer of 2018, when investigations revealed that infants and toddlers were being thrown into baby jails, euphemistically called "tender age facilities." People were shocked by images of young children being ripped from their families and audio recordings of frightened toddlers wailing for their mothers and fathers.
Retired four-star general Michael Hayden, former head of the CIA and NSA, compared Trump's family separations to similar actions taken by Nazi Germany.
"The report released today by HHS paints a drab picture of the realities at these agencies," Rep. Lou Correa (D-CA), who led a congressional letter requesting an investigation into the family separation policy, said in a statement. "I am deeply concerned that any federal agency would implement such a horrific policy so haphazardly."
It's horrifying that thousands of additional children may have been ripped from their families and unaccounted for. But it's also hardly surprising, given how shockingly incompetent and haphazard the Trump administration's handling of the policy has been since the beginning.
At first, administration officials denied that the family separation policy existed at all. Then they gleefully embraced it as a cruel deterrent that might discourage families from migrating to the U.S. — and even a point of leverage to negotiate funding for Trump's border wall.
Then, after a federal court stepped in to require the government to reunite the kidnapped children with their families, an investigation revealed that the administration hadn't even bothered to keep proper records about separated families. Border patrol agents used a chaotic system of more than 60 databases, which made it incredibly difficult to identify and locate separated family members — many of whom had been scattered across the country in different foster homes or detention facilities.
The Trump administration also regularly failed to meet court-ordered deadlines to reunite families, prolonging the emotional pain it had already inflicted on them.
Many Republican members of Congress also stood by Trump, using lies and misinformation about immigration to support an abhorrent policy.
But at a December 2017 hearing, Homeland Security Secretary Kirstjen Nielsen got a taste of what a new Democratic majority will look like as she was grilled about the family separation policy.
"On what planet can a humane, democratic country deport parents without giving them the opportunity to have their children with them?" Rep. Jerry Nadler (D-NY) demanded to know. "And without maintaining records so you could identify them afterwards?"
As more information comes to light, the dark deeds of the Trump administration are proving to be even worse than we knew. But we can be confident that the new Democratic House majority will get to the bottom of it and hold the perpetrators responsible.
Published with permission of The American Independent.