Interviewers Prioritize FBI Letter, Ignore New Investigative Reports About Trump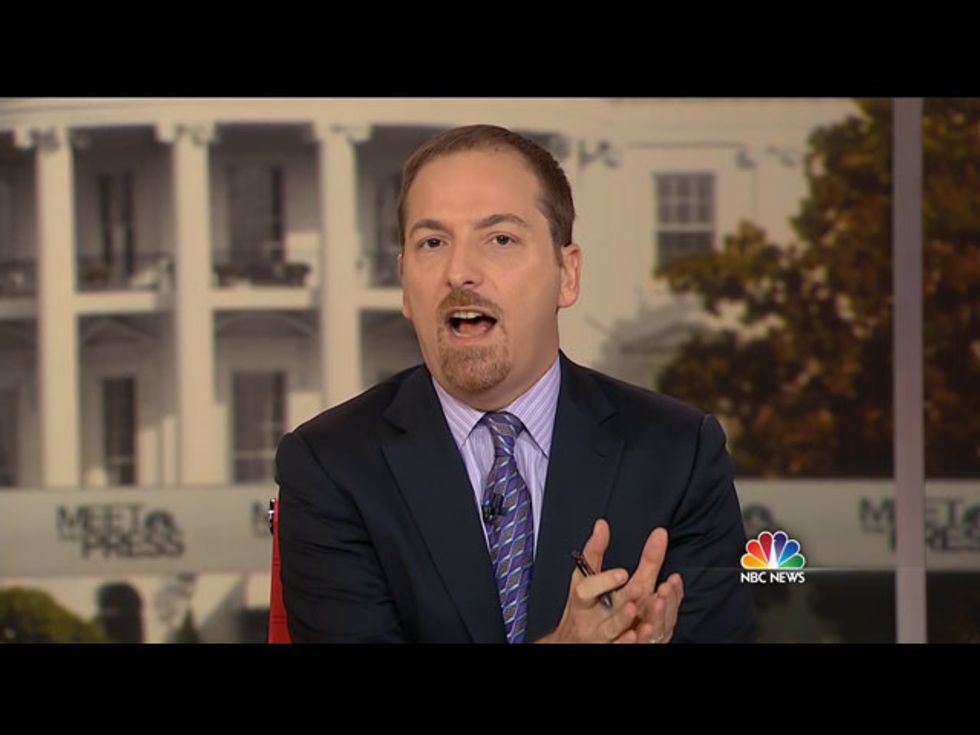 Reprinted with permission from Media Matters. 
By Julie Alderman
Hosts of the Sunday morning political shows neglected to press surrogates for Republican presidential nominee Donald Trump on new investigative reports detailing how Trump humiliated and sexually assaulted women, lied about his charitable givings, and may have offered NJ Gov. Chris Christie the vice presidential running mate position before rescinding it. The hosts instead allowed FBI Director James Comey's letter to congressional leaders regarding the bureau's investigation of Clinton's email server to dominate the shows.
Trump campaign manager Kellyanne Conway appeared on the October 30 editions of Fox News' MediaBuzz, ABC's This Week, and CNN's State of the Union. Republican vice presidential nominee Mike Pence appeared on NBC's Meet the Press, CBS' Face the Nation, and Fox Broadcasting Co.'s Fox News Sunday. During their appearances, the Trump surrogates were given platforms to capitalize on Comey's letter indicating that the bureau is reviewing newly discovered emails that may or may not be relevant to their investigation into Clinton's use of a private server. Conway and Pence both rehashed the false claim from Republican lawmakers that the FBI was "reopening" the investigation into Clinton's email server.
During the appearances, the Sunday show hosts largely let Comey's letter drive the conversation, ignoring several new pieces of investigative reporting that detail Trump's treatment of women and his lies about charitable giving. These investigative reports include:
ABC's George Stephanopoulos was the only host to challenge a Trump surrogate on any of these reports. Stephanopoulos cited the Washington Post piece to ask Conway if Trump would release his tax returns to verify any of his alleged charitable giving.
The Sunday shows and other broadcast and cable programs have repeatedly overlooked many investigative reports about Trump, including those detailing his sketchy business practices and his foundation's illegal activities, and allowed Trump to hijack the narrative away from damaging reports.