Iran Dismisses Netanyahu's 'Lies' As Trivial To Nuclear Talks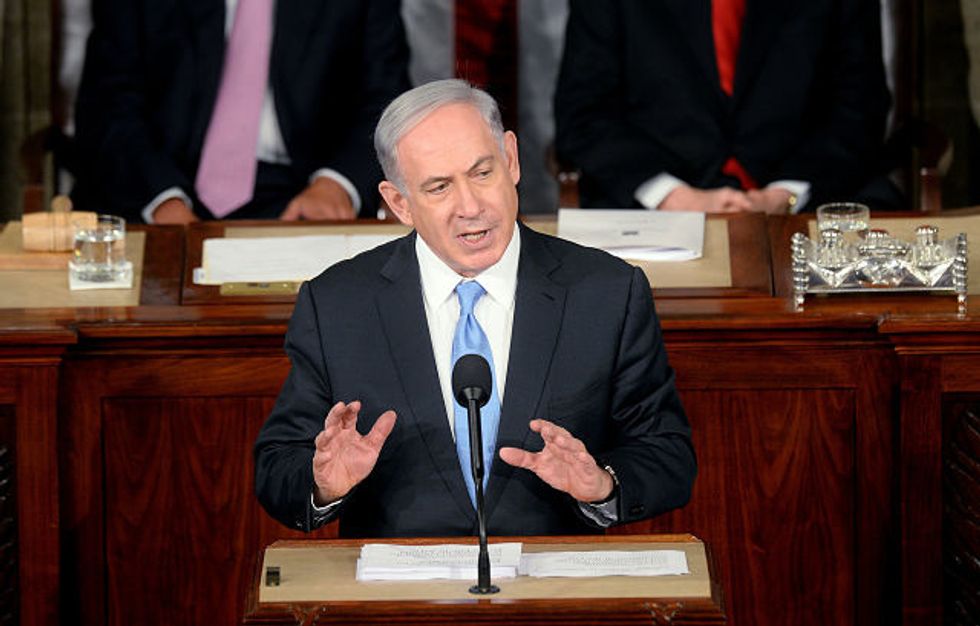 By Golnar Motevalli and Ladane Nasseri, Bloomberg News (TNS)
TEHRAN, Iran — Iran dismissed Israeli Prime Minister Benjamin Netanyahu's address to the U.S. Congress as a "repetition of lies," as some of the nation's newspapers mocked his appearance in Washington.
Speaking to reporters in Tehran on Wednesday, Iranian Foreign Ministry spokeswoman Marzieh Afkham said Netanyahu would be "better off respecting the international community and stop spreading lies and making unfounded allegations."
In his long-anticipated speech on Tuesday, Netanyahu told U.S. lawmakers that an emerging diplomatic deal over the Islamic Republic's nuclear program would "all but guarantee" that Iran obtains atomic weapons. Iran, Afkham said, isn't concerned that the Israeli leader's comments will damage ongoing negotiations.
Hours after Netanyahu spoke, President Barack Obama said he had offered no "viable alternatives" to the accord under discussion, noting that a deal was yet to be agreed on. Netanyahu had accepted an invitation from Republican House Speaker John Boehner of Ohio to address Congress without consulting Obama's administration, adding to tensions with an ally that provides $3.1 billion a year in military aid to Israel.
The latest round of nuclear negotiations is taking place this week in Montreux, Switzerland, attended by Secretary of State John Kerry and his Iranian counterpart, Mohammad Javad Zarif.
In Iran, where officials including President Hassan Rouhani have in the past week highlighted progress made toward an accord, leading newspapers either overlooked Netanyahu's speech or derided him.
"The ridiculous show in the U.S. Congress," was the front page headline of the Tehran-based Kayhan newspaper, whose editor in chief is appointed by Supreme Leader Ayatollah Ali Khamenei. The paper rejected what it called "Netanyahu's cheap talk."
Hamshahri, the best selling daily, ignored the speech. Shargh and Arman, two reformist newspapers, and number of others devoted their front pages to comments by former President Ali Akbar Hashemi Rafsanjani, who charged domestic critics of the nuclear deal of siding with Netanyahu.
Netanyahu's "main effort was to generate fear" that Iran "can in the future procure nuclear weapons," Parliamentary Speaker Ali Larijani told lawmakers on Wednesday. "It's interesting that someone who for years has been leaning on more than 200 nuclear warheads announces such concerns."
Israel neither confirms nor denies having nuclear weapons. The Bulletin of the Atomic Scientists, citing U.S. Defense Intelligence Agency figures, reported in 2013 that the Israelis have an arsenal of 80 nuclear warheads that hasn't been augmented since 2004.
___
Golnar Motevalli reported from Tehran. Ladane Nasseri reported from Dubai, United Arab Emirates.
Photo: Israeli Prime Minister Benjamin Netanyahu addresses a joint session of the U.S. Congress at the Capitol on March 3, 2015 in Washington, D.C.   (Olivier Douliery/Abaca Press/TNS)