Israel Rejects Kerry Gaza Ceasefire Proposal: Israeli TV
@AFP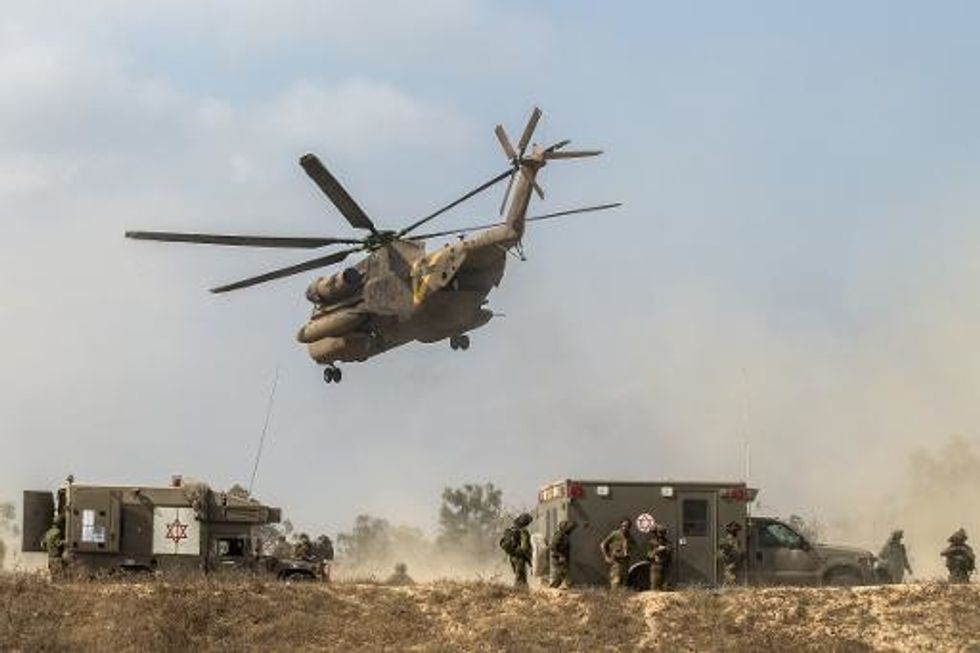 Gaza City (Palestinian Territories) (AFP) — Israel on Friday rejected a Gaza ceasefire proposal presented by U.S. Secretary of State John Kerry, Israeli public television reported.
"The security cabinet has unanimously rejected the ceasefire proposal of Kerry, as it stands," Channel 1 said, adding that ministers would continue discussing it.
Kerry met UN chief Ban Ki-moon and Egypt's foreign minister on Friday as pressure mounted for a ceasefire to end an 18-day conflict that has killed more than 800 Palestinians and 37 people on the Israeli side, 34 of them soldiers.
Israeli media reported Prime Minister Benjamin Netanyahu's government demanded the army be allowed to continue destroying tunnels used by the Palestinian group Hamas to carry out attacks inside Israel.
Kerry's proposal reportedly involved an initial truce to be followed by negotiations on a final deal by delegations from all the parties.
Hamas, the main power in Gaza, previously rejected an initial ceasefire proposal, demanding a full settlement before it stopped shooting, but international mediation efforts have gathered pace in the past few days.
Kerry, who spent another night in Cairo reaching out by telephone to regional officials, met Ban and Egyptian Foreign Minister Sameh Shoukri for around half an hour.
He later went into a one-on-one meeting with Ban, who has also been shuttling around the region.
Kerry had said he would speak to reporters late on Friday.
AFP Photo/Jack Guez
Interested in world news? Sign up for our daily email newsletter!