Ivanka Trump's Advocacy For Healthy, Pesticide-Free Food Apparently Extends Only To Her Own Children
@AlterNet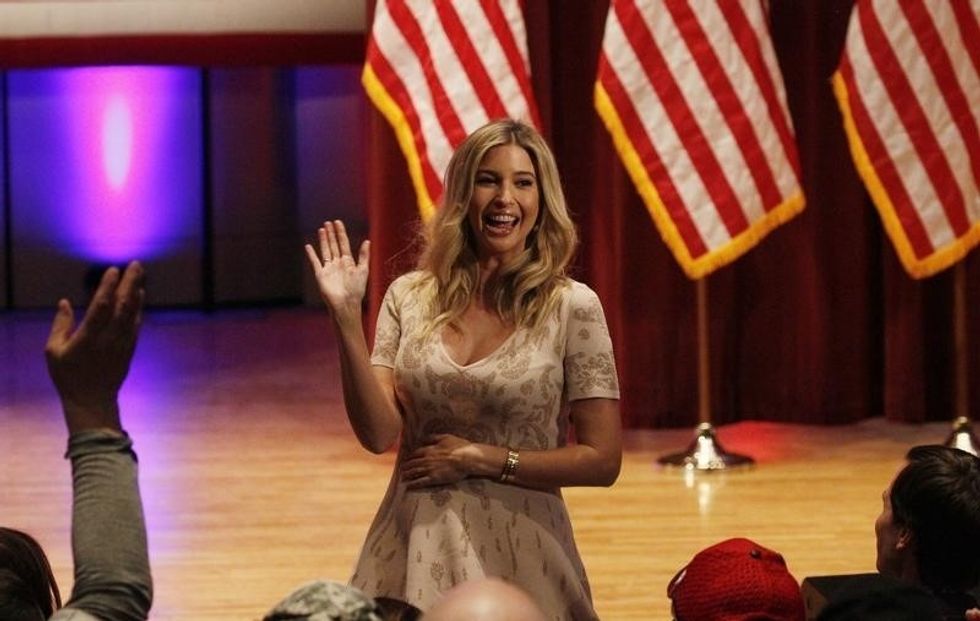 Reprinted with permission from Alternet.
In the backyard of the White House, in a 2,800-square-foot plot, the organic garden Michelle Obama started as first lady still thrives. Donald Trump must be unaware of the garden's existence, or he would have already sold it off to the highest corporate bidder, just as he's done with America's future, and so much of our land and water.
While Donald might not have high regard for organic farming, his daughter Ivanka recognizes the benefits and has spoken frequently about feeding her children organic food. Her lifestyle website espouses the health benefits of pesticide-free, organic food.
No one begrudges Ivanka Trump her choice to feed her children healthy, clean food. Every parent deserves the opportunity to make healthy choices for their children. But you can't have it both ways without becoming Marie Antoinette. With every decision and rollback, her father and the entire administration are eliminating those choices for American families.
Where was Ivanka when the Trump administration gutted protections for clean air and water? What did she say when Trump's EPA administrator halted the ban of chlorpyrifos, a pesticide that's been shown to harm kids' brains? Where was she when the USDA rolled back nutrition standards for school lunches?
It seems Ivanka's advocacy for healthy food, free of toxic chemicals, extends only to her own children. While she has tried to brand herself as the moderate voice in the Trump administration, this now appears to be a PR move simply to soften its image. We have seen no evidence of Ivanka's advocacy, or of her ability to pull Trump back from his most destructive decisions. She is not there to rein in her father, but rather to put on a smiling face.
Donald Trump has handed our country over to corporate polluters and agribusiness insiders who have consistently put profits over people and the planet. Thanks to Trump's rollback of clean air protections, future generations will have no choice when it comes to choking on dirty, polluted air, or their increased likelihood of developing illnesses like asthma and heart disease. One in four Americans are already drinking dirty water and they don't even know it. Future generations will undoubtedly see this number rise, especially if the Trump administration's plans to gut the EPA move forward.
And how will Ivanka, and every other American, get access to healthy, local, organic food in the future? Agrichemical companies like Bayer and Monsanto are planning mega-mergers, with tacit approval from Trump, to dominate the market even more than they already do. Family farmers will continue to be squeezed, and consumers will have little choice when it comes to the food they buy.
Ivanka has the luxury to feed her children clean food, free of toxic substances, because she is concerned about their health. It is time for her to speak up for all of America's children, whose future is under serious threat from the administration she is part of. As the revolution stormed Versailles, Marie Antoinette said, "let them eat cake." Today, Ivanka says, let them eat industrial chemicals.
Kendra Klein is a staff scientist for Friends of the Earth's Food & Technology campaign, and leads the organization's agroecology work. Her work has appeared in AlterNet, The Nation and Gastronomica.
This article was made possible by the readers and supporters of AlterNet.