Japan Women Olympic Team Outnumber Men For The First Time
@AFP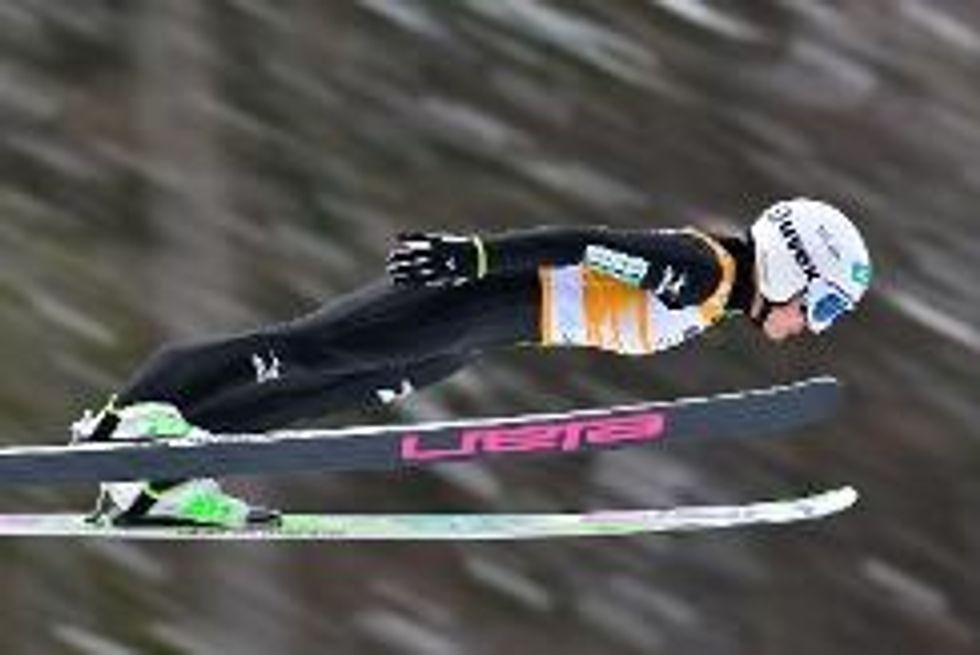 Tokyo (AFP) – Women outnumber men for the first time in Japan's Winter Olympic team as the country sends a record number of athletes to Sochi, hoping for its biggest ever medal haul.
The turnaround is attributed to Japan's participation in women's ice hockey for the first time in 16 years with 21 players bound for Russia. Their male counterparts did not make the cut.
The entire delegation will be made up of 113 athletes, 48 men and 65 women, the biggest Japanese contingent sent abroad for a Winter Games, according to figures released by the national Olympic committee.
The total is second only to the 166 athletes — 100 men and 66 women — whom Japan fielded when they hosted the 1998 edition in Nagano.
Japan's women's ice hockey team played at Nagano as hosts and qualified for Sochi against the odds last year, inspired by the Japanese women's football World Cup victory in 2011.
But, currently ranked 10th in the world, they are considered medal outsiders.
Japan's chef de mission to Sochi, former Olympic women's speed skater and cyclist Seiko Hashimoto, has set the goal of breaking their best medal haul — 10 medals including five golds won in Nagano.
But the target is widely seen as being a little too ambitious.
Only 17-year-old Sara Takanashi, who has won eight of the season's 11 World Cup women's ski-jumping events so far, is expected to be a shoe-in for a gold medal.
A few gongs are expected in figure skating with two-time world champion Mao Asada raring to avenge her defeat to South Korea's Kim Yu-Na in Vancouver in 2010.
Japan are also seen likely to pick up a few medals in speed skating, freestyle skiing, cross country skiing and snowboarding.
Captain and ski jumper Noriaki Kasai is the oldest athlete of the Japanese team at 41. He became the oldest winner of a World Cup event at Tauplitz, Austria, on January 11.
The youngest is Ayumu Hirano, 15, who is set to challenge U.S. snowboarding superstar Shaun White in the halfpipe. Hirano finished second to White, 27, in the superpipe at the 2013 X-Games.
In the Summer Olympics, Japanese women outnumbered men for the first time in 2004 — by 171-141 — as they competed in five team events including softball, basketball and volleyball. At London 2012, Japan were represented by 156 women and 137 men.
Photo: Jure Makovec via AFP