Jared Kushner In Trouble As Mueller Expands Probe To His Foreign Money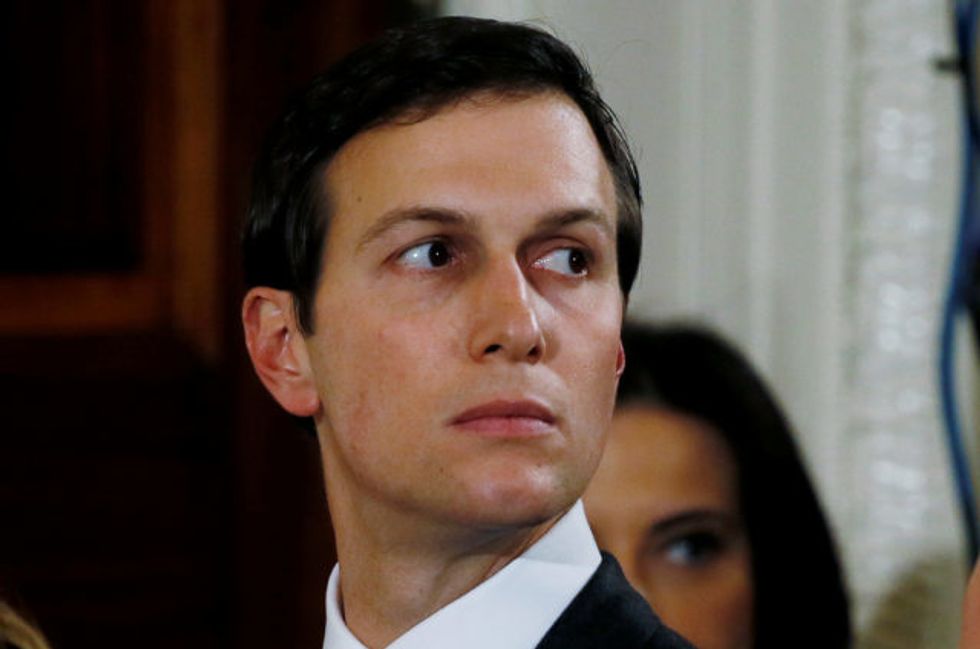 Reprinted with permission from Shareblue.com
Special counsel Robert Mueller is investigating Jared Kushner's efforts to secure foreign funding for his family's real estate company during the presidential transition, CNN reported on Monday.
According to CNN, Mueller is expanding his probe beyond Russia to look at Kushner's contacts with potential foreign investors from several different countries, including China and Qatar. This is the first sign that Mueller's investigation is looking at Kushner's financial dealings with countries other than Russia.
Previous reports indicated that Mueller was focusing on Kushner's contacts with Russian officials, his relationship with former National Security Adviser Michael Flynn, and the role he played in the Trump campaign's data operation.
But as the investigation has uncovered new leads, it has also opened up new lines of inquiry — and the latest one is centered squarely on Kushner.
According to CNN, Mueller is honing in on Kushner's efforts to secure funding for his 666 Fifth Avenue real estate venture. Kushner divested from the project in early 2017 after years of struggling with debt from his purchase of the property for $1.8 billion in 2007.
Among other things, investigators are looking at a Nov. 16, 2016, meeting between Kushner and executives of a Chinese company that was interested in investing in 666 Fifth Avenue, as well as a meeting with a Qatari investor regarding the same property.
The watchdog group Citizens for Responsibility and Ethics in Washington (CREW) suggested that Kushner's significant debt could make him — and his wife, Ivanka Trump — a prime target for blackmail.
"Jared Kushner and Ivanka Trump's debt increased to between $31 million to $155 million," CREW tweeted. "With those sorts of financial obligations, what kind of pressure could a creditor place on them?"
As Mueller explores Kushner's foreign financial dealings, he'll have plenty of material to work with. As a lead contact for foreign governments during the presidential transition period, Kushner told congressional investigators he had spoken to "over fifty contacts with people from over fifteen countries."
That includes a meeting with Sergey Gorkov, chairman of a Russian state bank, in December 2016. Gorkov has said he met with Kushner because of his position as the head of Kushner Companies — contradicting Kushner's testimony that the meeting was for U.S. government purposes. This meeting is also among those that Mueller is scrutinizing.
This is just the latest sign that the investigation into Russian interference and potential coordination with the Trump campaign will not be winding down anytime soon — a reality for which the White House is quietly preparing, despite Trump's previous claims to the contrary.
It was reported in January that Mueller was also looking into Ivanka's potential knowledge of the infamous Trump Tower meeting involving Kushner, Donald Trump Jr., Paul Manafort, and Russian lawyer Natalia Veselnitskaya, as well as a Russian lobbyist and several Russian businessmen.
This comes on the heels of Friday's explosive indictment against 13 Russian nationals and 3 Russian organizations for their involvement in the Kremlin's interference in the 2016 presidential election.
Trump spent all weekend having a public meltdown over news of the indictment — and after hearing about Kushner, he's unlikely to calm down down anytime soon.