Jihadists Claim Beheading Of Frenchman Captured In Algeria
@AFP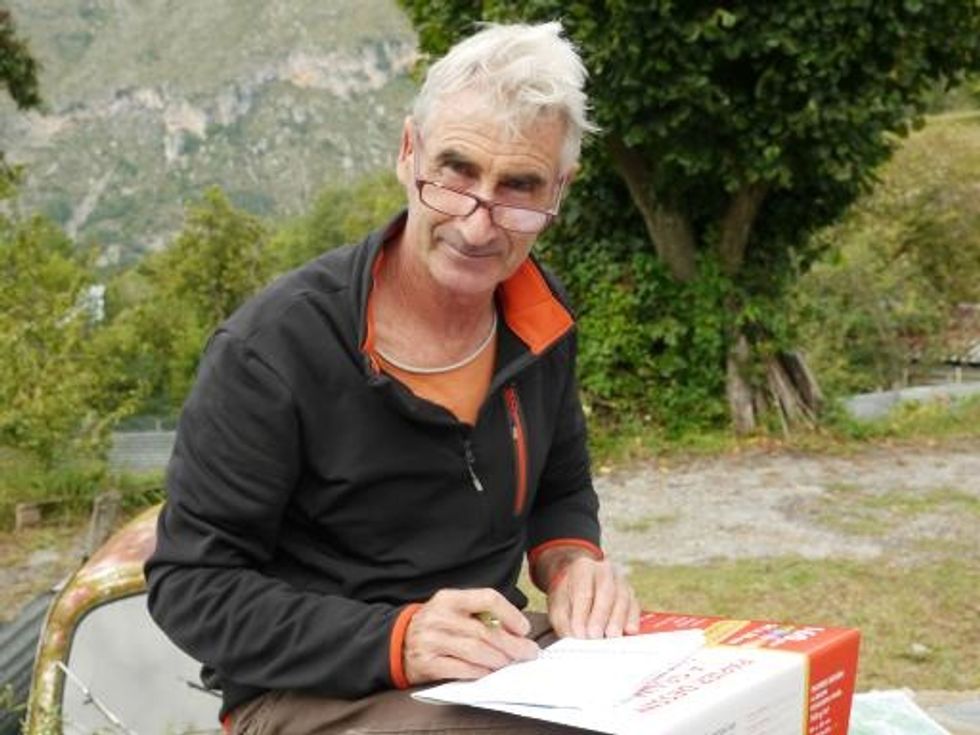 Algiers (AFP) — Jihadists linked to the Islamic State group claimed to have beheaded a Frenchman abducted in Algeria in a video posted online Wednesday, after Paris rejected their demand to halt strikes in Iraq.
Herve Gourdel, 55, was kidnapped on Sunday by Jund al-Khilifa, or "Soldiers of the Caliphate," while hiking in a national park that was once a major draw for tourists but became a sanctuary for Islamists
It follows a call by IS for Muslims to kill Westerners whose nations have joined a campaign to battle the jihadist group in Iraq and Syria.
The video, entitled "A Message with Blood to the French Government", was posted on jihadist websites.
It begins with a clip of French President Francois Hollande before showing Gourdel on his knees with his hands behind his back, surrounded by four armed militants whose faces were covered.
One of the jihadists reads a speech in which he denounces the intervention of the "French criminal crusaders" against Muslims in Algeria, Mali and Iraq.
It came a day after Hollande vowed not to give in to the jihadists' 24-hour deadline to end air raids in Iraq.
"As grave as this situation is, we will not give in to any blackmail, any pressure, any ultimatum, no matter how odious, how despicable," he said on the sidelines of an official trip to New York.
France has ruled out joining military operations in Syria, where a U.S.-led coalition began strikes against IS on Tuesday.
AFP Photo

Interested in more world and political news? Sign up for our daily email newsletter.