Jon Stewart Joins Sept. 11 Medical Care Push: First Responders
@reuters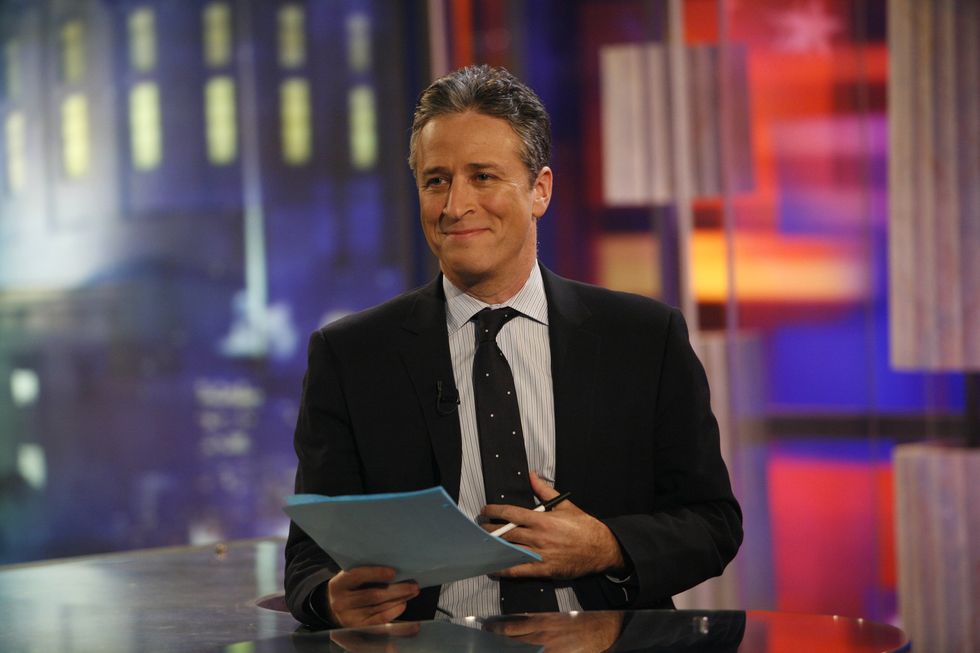 By Katie Reilly
NEW YORK (Reuters) – First responders who were injured or sickened by the Sept. 11, 2001 attacks on New York and Washington said they will visit Congress with comedian Jon Stewart to push lawmakers to extend expiring medical programs as Friday marked 14 years since 9/11.
Activists believe the former host of "The Daily Show," who they say was instrumental in persuading Congress to pass the programs in the Zadroga Act of 2010, can again help their effort.
"We pitched a solid eight innings and then Jon Stewart came in and closed in 2010," said John Feal, founder of the Feal Good Foundation, which advocates for injured or ill 9/11 emergency personnel.
Feal and representatives from other first responder groups confirmed Stewart's involvement. Stewart was not immediately available for comment.
Nearly 3,000 people died when hijackers crashed planes into the World Trade Center, the Pentagon and a Pennsylvania field on Sept. 11, 2001. Tens of thousands of firefighters, police officers and construction workers reported for months to clean up the site that became known as Ground Zero.
The World Trade Center Health Program, the part of the act that provides care to more than 70,000 responders, is set to expire in October.
Responders and advocates are pushing for a permanent extension and fear that anything less will eventually leave responders with financial burdens from expensive treatment.
In 2010, Stewart featured the bill, which had met strong Republican opposition in Congress, on "The Daily Show," interviewing four first-responders. The bill passed days later.
"That was really the catalyst for getting it done," said Kenny Specht, a retired New York firefighter who appeared on the show and contracted thyroid cancer after spending months working at Ground Zero.
"You get ordered to go there, you get ordered to stay there, you get ordered to do a lot of crazy work, and then a couple years later, you get sick," he said.
Stewart ended his 16-year run on "The Daily Show" in August, but Specht said the former host is still influential.
"Jon Stewart and our first responders shouldn't have to be in Washington walking the halls of Congress to keep the health care program running that our heroes need and deserve," U.S. Senator Kirsten Gillibrand, a Democrat from New York and the bill's sponsor, said in a statement.
(Reporting by Katie Reilly; Editing by Andrew Hay)
Photo: Jon Stewart has advocated for the 9/11 first responders for years. (Kevin Fitzsimons/Courtesy Comedy Central/TNS)