JPMorgan Chase Profits Up, Sees Slow Recovery
@AFP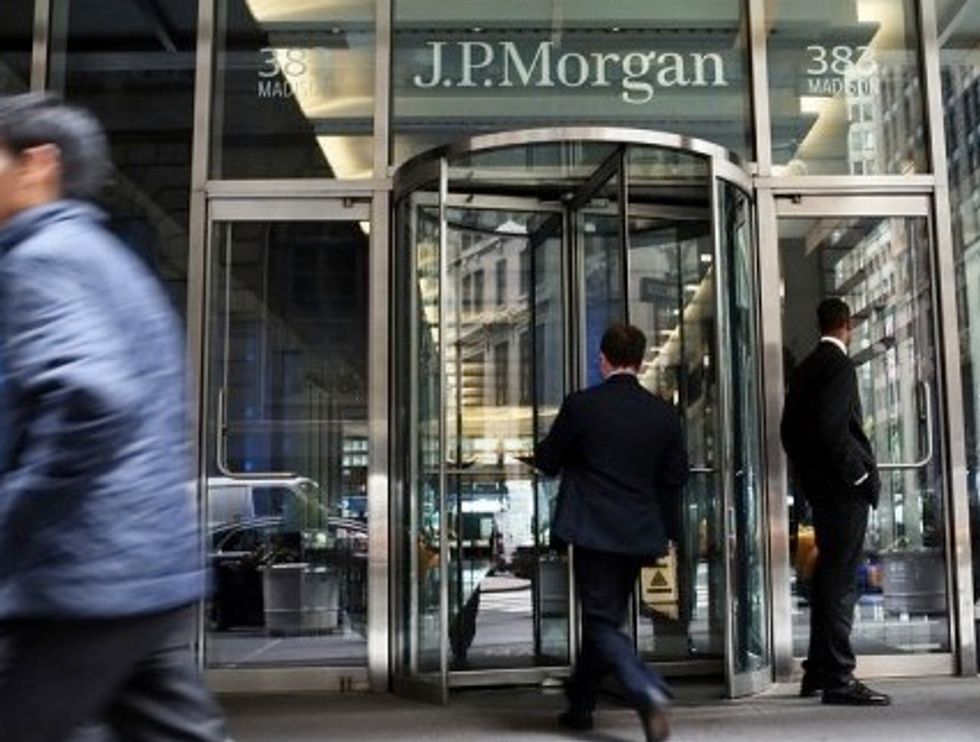 NEW YORK (AFP) – U.S. banking giant JPMorgan Chase Friday logged a 31 percent increase in quarterly profits, but gave a mixed report on the status of the economic recovery.
JPMorgan's second quarter profit came in at $6.5 billion on revenues of $25.2 billion, up from last year's income of $5.0 billion on revenues of $22.2 billion.
The results showed a healthy 19 percent increase in profits from the corporate and investment bank unit to $2.8 billion.
The year-over-year comparison also benefitted because the bank last year took a $4.4 billion charge due to the so-called "London whale" debacle, a large trading loss in its chief investment office.
But results in other key divisions were mixed. Profits in the consumer and community division shrank 6 percent compared with last year to $3.1 billion, while income in commercial bank fell 8 percent to $621 million.
Average business banking loans at $18.7 billion were up 4 percent from the prior year, but flat compared with the prior quarter.

Chief Executive Jamie Dimon said the pace of the economic recovery remains fairly slow.
"Loan growth across the industry continues to be soft, reflecting a cautious stance by consumers, many small businesses and corporations," Dimon said.
"However, we continue to see broad-based signs that the U.S. economy is improving and we are hopeful that, as jobs are added and the confidence builds, the U.S. economy will strengthen over time."
In a positive sign as far as consumer confidence, credit card sales volume came in at a record $105.2 billion, up 10 percent from the prior year and 11 percent from the prior quarter.
The company's mortgage originations were $49.0 billion, up 12 percent from the prior year. But mortgage application volumes were at $65.0 billion, down 3 percent from the prior year.
JPMorgan shares were down 0.6 percent in pre-market trading.
Photo Credit: AFP/Spencer Platt