Judge Smacks Down Roy Moore's Pathetic Attempt To Steal Senate Election From Doug Jones
@FAWFULFAN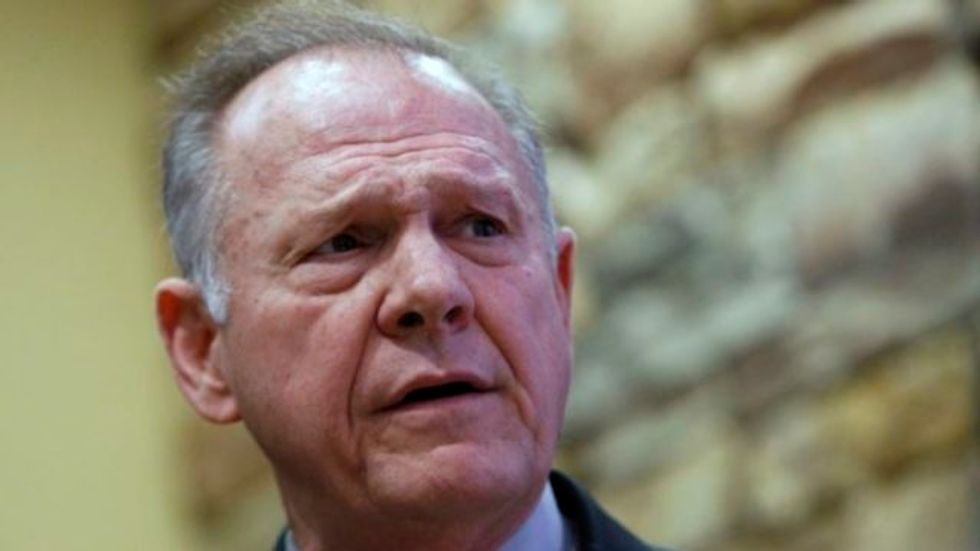 Reprinted with permission from Shareblue.com
When the voters of Alabama chose Democratic former federal prosecutor Doug Jones for Jeff Sessions' vacant Senate seat, GOP candidate Roy Moore vowed that would not be the end of it.
Moore — a twice-fired state supreme court justice and accused child molester — filed a complaint alleging that there were too many black voters for his loss to be real, based in part on the work of an "elections expert" who "has claimed to have 'mathematically proved a conspiracy to assassinate' President John F. Kennedy." He even set up an "Election Integrity Fund" and urged his supporters to keep giving him money to pay the legal fees.
But Judge Johnny Hardwick of the Circuit Court of Montgomery County did not buy it.
His one-page ruling summarily swatted down Moore's attempt to overturn the election:
An Alabama judge's ruling against Roy Moore. pic.twitter.com/T9xl3K4NND

— Alan Blinder (@alanblinder) December 28, 2017
Despite Moore's spokeswoman's continued warnings that "illegal voters" stole the election and that Alabama's governor and secretary of state will be "accountable at the voting booth" for proceeding, the state officially certified Senator-elect Doug Jones' win Thursday afternoon.
As a final insult to Moore, the official tally used for the certification actually showed Jones won by a slightly bigger margin than was initially reported — 1.6 percent instead of 1.5 percent.
None of this is likely to make Moore admit defeat. He has still not conceded his losses in the 2006 or 2010 Republican gubernatorial primaries. But it marks the end of the road in his quest to overturn the will of Alabama's voters.
Jones will be officially sworn in as a U.S. senator by Mike Pence on Jan. 3, according to Alabama Secretary of State John Merrill.
It is time for Roy Moore's sordid saga to end — and not a moment too soon.