Judiciary Chair Nadler Issues Subpoena For Full Mueller Report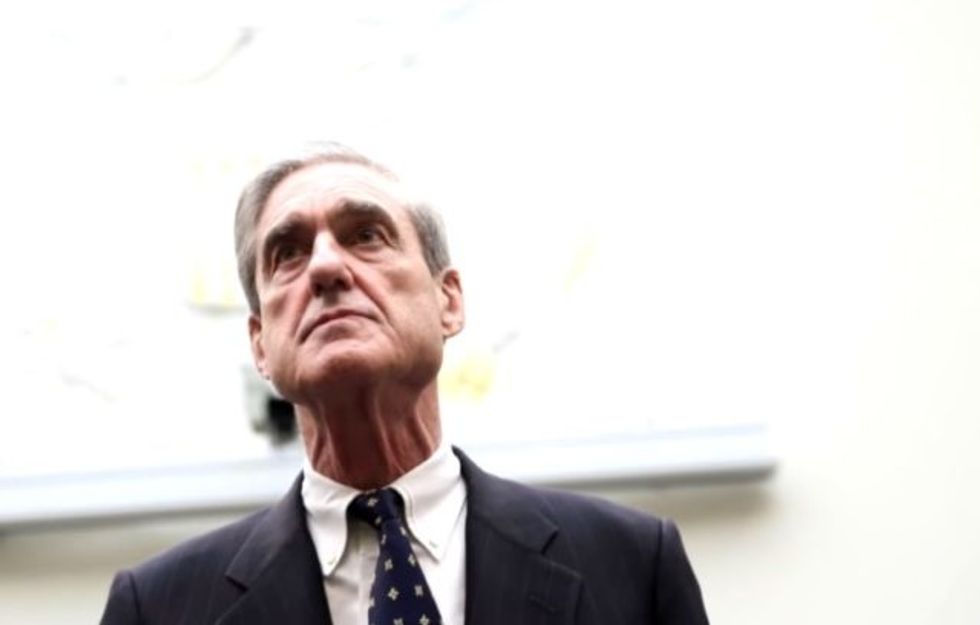 On Friday morning, Rep. Jerry Nadler (D-NY), chair of the House Judiciary Committee, issued a subpoena to the Department of Justice for the full, unredacted Mueller report.
Nadler is willing to work with the Justice Department, but he "cannot accept any proposal which leaves most of Congress in the dark, as they grapple with their duties of legislation, oversight and constitutional accountability," he said in a statement accompanying the subpoena.
"My Committee needs and is entitled to the full version of the report and the underlying evidence consistent with past practice," Nadler added. "Even the redacted version of the report outlines serious instances of wrongdoing by President Trump and some of his closest associates. It now falls to Congress to determine the full scope of that alleged misconduct and to decide what steps we must take going forward."
On Thursday, Attorney General William Barr released a very redacted version of the Mueller Report. But even with redactions, the Mueller report exposed Barr as a liar who repeatedly misled Congress and the American public about the report.
Earlier today, Nadler spoke to ABC's George Stephanopoulos about both the Mueller report and Barr's partisan conduct.
"Barr has revealed himself as an agent of the president," Nadler said. "He clearly misled, over a period of four weeks from March 24 right through his press conference yesterday, he consistently misled the American people as to what was in the report."
Nadler went on to add that Barr said they found no collusion "whereas the special prosecutor specifically said collusion is not a legal term and he didn't make any findings that we hadn't reached a finding on criminal conspiracy."
In the interview, Nadler promised he would issue a subpoena for the full, unredacted Mueller report on Friday. After receiving a redacted version yesterday, Nadler said he was not satisfied that Barr was hiding potential evidence of wrongdoing from Congress.
If Barr "was willing to release this evidence, which is so clearly damaging to the President, just imagine what remains hidden from our view," Nadler said in a statement.
The subpoena orders Barr to hand over the full Mueller report on May 1. Barr's cover-up for Trump may be coming to an end.
Published with permission of The American Independent.