Justice Department Won't File Criminal Charges Against George Zimmerman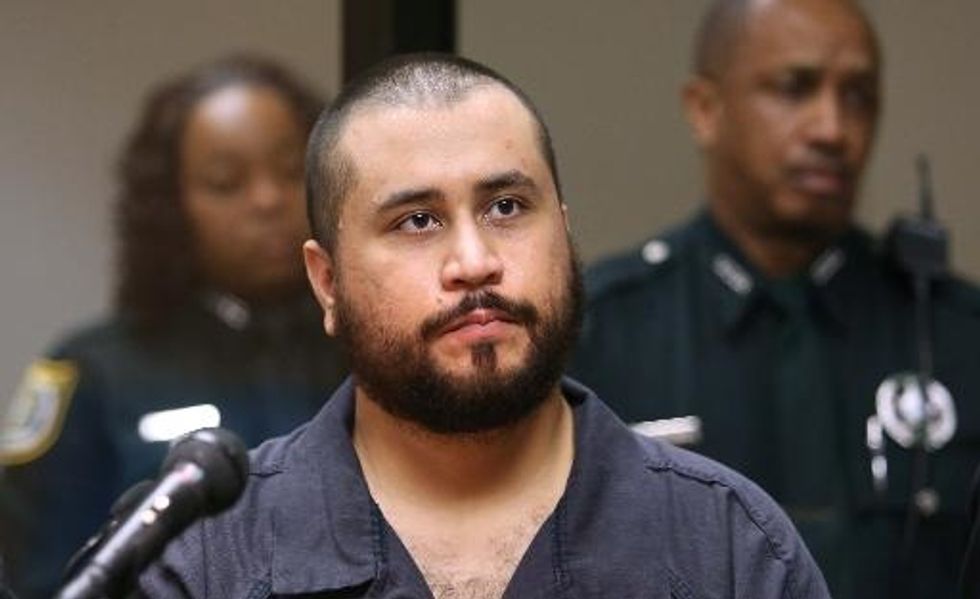 By Timothy M. Phelps, Michael Muskal and Richard A. Serrano, Tribune Washington Bureau (TNS)
WASHINGTON — The U.S. Justice Department said Tuesday it will not file criminal charges against George Zimmerman in the 2012 shooting of 17-year-old Florida resident Trayvon Martin.
Attorney General Eric H. Holder Jr., who had vowed to complete the investigation before he left office, said a "comprehensive investigation found the high standard for a federal hate crime prosecution cannot be met."
But Holder added that Martin's "death necessitates we continue dialogue and be unafraid of confronting issues and tensions his passing brought to surface."
Prosecutors from the Justice Department's Civil Rights Division, officials from the FBI, and the Justice Department's Community Relations Service met Tuesday with Martin's family and their representatives to inform them of the findings of the investigation and the decision.
The decision not to prosecute had long been anticipated because of the lack of eyewitnesses in the Sanford, Florida, shooting and legal challenges in proving Zimmerman had intentionally deprived Martin of his civil rights.
Zimmerman, now 31, shot and killed Martin on the evening of Feb. 26, 2012, as the teen, wearing a hoodie sweatshirt, was returning from a convenience store with a package of Skittles candy and an iced tea. The shooting by Zimmerman, a former neighborhood watch volunteer, set off a national debate about race, guns and rights to self-defense.
Martin was returning from the convenience store, heading to his father's fiancee's home at the Retreat at Twin Lakes. The prosecution argued that Zimmerman had profiled the black teenager.
Zimmerman said there had been other robberies in the housing development so he approached Martin.
Zimmerman testified at his trial that the pair scuffled, then Zimmerman fired his weapon in self-defense. He used a traditional self-defense argument that he feared for his life when he pulled the trigger.
The case became a symbol of black anger over violence against African-American youths. Demonstrations, led by civil rights leaders, took place in Florida then spread across the nation.
At a White House news conference, President Barack Obama, asked about the Martin shooting, replied: "If I had a son he would look like Trayvon and I think they (his parents) are right to expect that all of us as Americans are going to take this with the seriousness it deserves."
Zimmerman's trial began on June 10, 2013, in Sanford. He was acquitted of second-degree murder and manslaughter on July 13, 2013.
Since the acquittal, Zimmerman has made news after women he was involved with called police, claiming he had behaved violently in different incidents.
Zimmerman was arrested January 9 in Lake Mary, Fla., after his girlfriend, Brittany Brunelle, told authorities that he had thrown a wine bottle at her. Zimmerman denied throwing the bottle and disputed her claim that he destroyed her cellphone.
Florida officials last month dropped aggravated-assault charges against Zimmerman after Brunelle recanted her story and refused to cooperate with the prosecution, state officials said.
In September 2013, Zimmerman was accused by his estranged wife, Shellie Zimmerman, of smashing an iPad during an argument at the home they had shared. She initially told a dispatcher her husband had a gun, though she later said he was unarmed.
No charges were filed because of a lack of evidence.
Two months after that incident, Zimmerman was arrested on charges of aggravated assault, battery and criminal mischief after his then-girlfriend, Samantha Scheibe, said he pointed a gun at her face during an argument, smashed her coffee table and pushed her out of their house.
Scheibe later decided not to cooperate with authorities, so the case was dropped.
The Zimmerman case became the first of a series of encounters involving slain African-Americans.
The Justice Department is weighing whether to bring federal charges in the shooting of unarmed Michael Brown in Ferguson, Missouri.
The department will decide whether Police Officer Darren Wilson violated Brown's civil rights when he shot the unarmed 18-year-old in August 2014, setting off riots. A state grand jury declined to indict Wilson in November 2014, leading to more agitated protests.
Officials are also looking at whether the Ferguson Police Department routinely engaged in discriminatory policing.
AFP Photo