Kerry To Make Trip To Build Coalition Against Islamic State
@AFP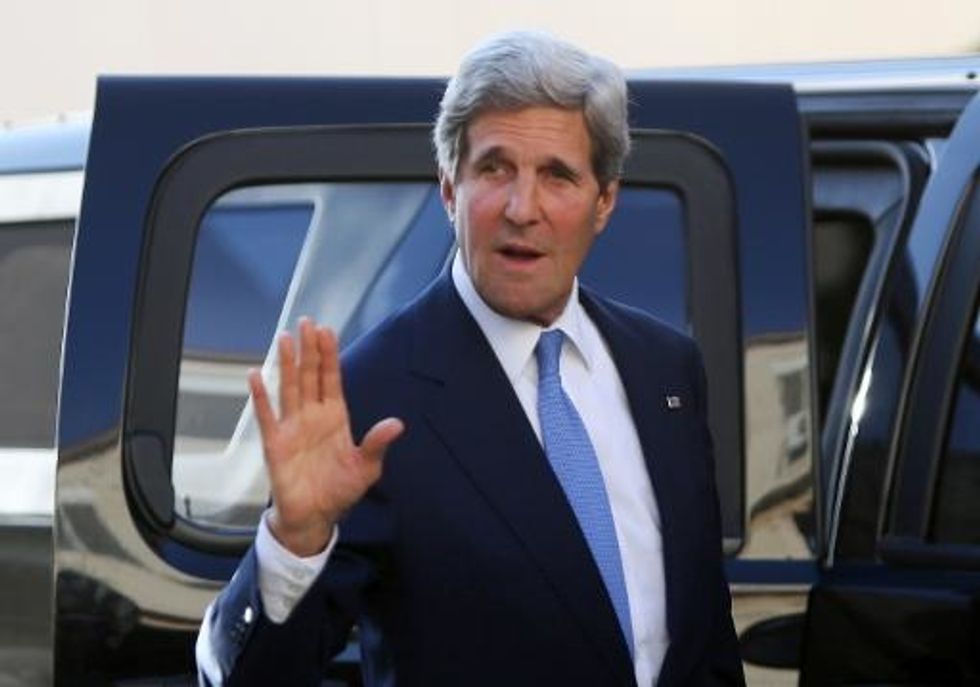 Washington (AFP) — Secretary of State John Kerry is to set off Tuesday on a trip to Jordan and Saudi Arabia as part of efforts to build an international coalition to counter Islamic State militants.
A State Department spokeswoman said that more than 40 countries have already indicated a willingness to help out in some way against the jihadist fighters, who have seized a swath of Syria and northern Iraq.
"What the goal of the coalition is is to coordinate on the threat that ISIL poses," Jen Psaki said, adding that the allies would have differing roles and that not all would offer Iraq direct military support.
"There are obviously a range of capabilities or capacities that different countries have," she said, adding that the coalition would seek to cut off IS from funding, foreign reinforcements and ideological support.
The United States does not regard Iran as part of its coalition against the Islamic State, despite the support that Tehran is already providing to Iraq in its battle against the Sunni militants.
Kerry is to leave Washington on Tuesday and will visit Amman and Jeddah for talks with key Arab allies Jordan and Saudi Arabia. US Defense Secretary Chuck Hagel was in Turkey on Monday.
AFP Photo/Fadi Arouri
Want more political news? Sign up for our daily email newsletter!