Kerry Meets With UN, Egypt As Gaza Truce Push Builds
@AFP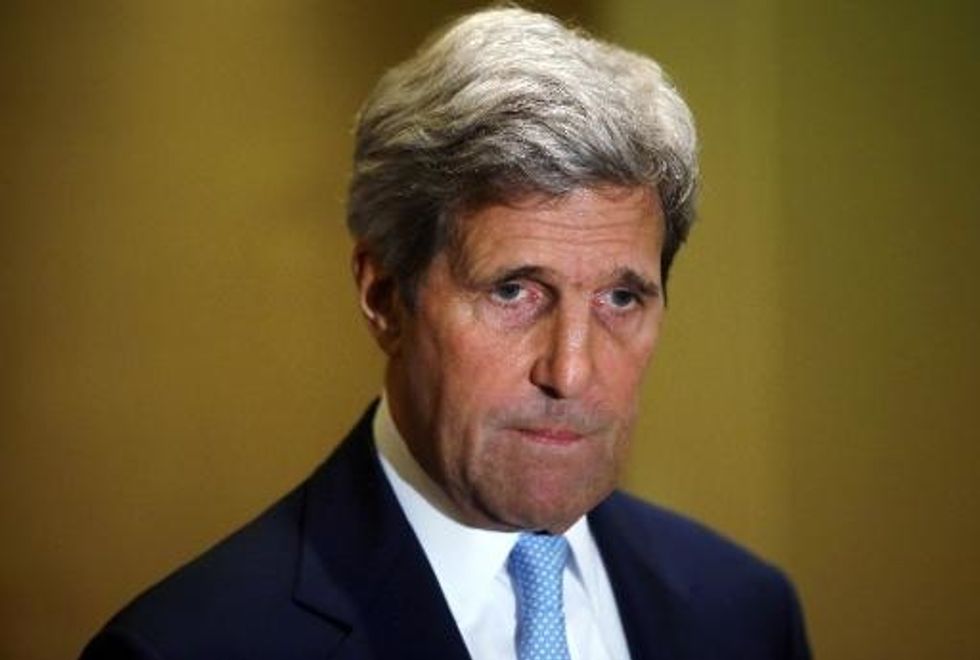 Cairo (AFP) — U.S. Secretary of State John Kerry huddled Friday with UN chief Ban Ki-moon and Egypt's foreign minister as pressure built for a ceasefire in Gaza.
Kerry, who spent another night in Cairo reaching out by telephone to regional officials, met Ban and Egyptian Foreign Minister Sameh Shoukri for around half an hour.
The top U.S. diplomat later went into a one-on-one meeting with Ban, who has also been shuttling around the region.
Kerry has said he would speak to reporters later Friday.
The United States has worked with Egypt on a plan that, diplomats say, would provide a humanitarian pause in the deadly Israel-Hamas conflict ahead of talks on key issues.
US officials said that Kerry has spoken repeatedly by telephone with the foreign ministers of Qatar and Turkey, which are seen as influential over Hamas.
The Islamist militant movement that controls the Gaza Strip initially refused a ceasefire, instead showering Israel with rockets.
The 18-day conflict has killed more than 845 people, most of them Palestinian civilians.
AFP Photo/Pool
Interested in world news? Sign up for our daily email newsletter!