Kids Who Skip Lunch Are Missing Out On Essential Nutrients
@reuters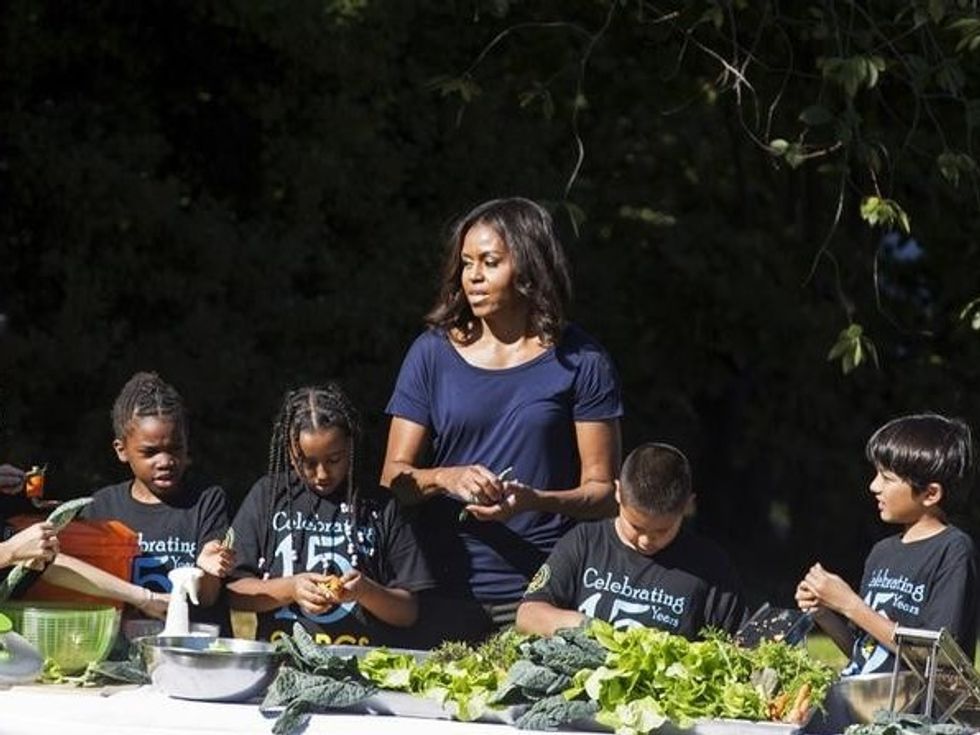 By Shereen Lehman
(Reuters Health) – Children who skip lunch may not be getting enough vitamins and minerals from the rest of their meals and snacks, a study suggests.
Researchers examined nutrition information for almost 4,800 school-age kids and found that about 7 to 20% skipped lunch at least once a week.
"Overall, the lunch meal is very important for helping children meet their nutrient needs, especially for fat-soluble vitamins A and D, minerals like calcium, phosphorus and magnesium that are important for healthy bones, and dietary fiber," study coauthor Alison Eldridge of the Nestle Research Center in Lausanne, Switzerland, told Reuters Health in an email.
Previous studies have focused on nutrient intake and breakfast skipping or snacking, but no one had looked at what happens when kids miss lunch.
Eldridge and her colleagues wanted to fill that gap, so they examined information from the National Health and Nutrition Examination Surveys 2009-2010 and 2011-2012.
On any given day, about 7% of 4- to 8-year-olds, 16% of 9- to 13-year-olds, and 17% of 14- to 18-year-olds skipped their lunches, the research team reported February 16 in the Journal of the Academy of Nutrition and Dietetics.
The youngest kids were more likely to skip lunch on the weekends, and girls ages 9 to 18 were more likely to skip lunch during the week.
Almost a quarter of black and Hispanic teens skipped lunch, and about 30% of black children ages 9 to 18 missed lunch on the weekends.
Kids who missed lunches tended to be deficient in vitamins A, D, E, and K, along with several essential minerals.
But while children who missed lunch also consumed less protein, fiber, and total fats, their total intakes of sugar and solid fats was no different than in kids who ate lunch.
"We were surprised at the number of children and adolescents skipping lunch, especially on the weekends," Eldridge said. "We were also surprised that the children and adolescents who skipped lunch ate similar amounts of 'empty' calories, compared to those who ate lunch."
Eldridge said childhood is an important time for building habits that could impact life-long health.
"Parents have an important role in modeling good eating behaviors, by offering a variety of nutrient-dense foods to their children, and by encouraging children to eat regular meals," Eldridge said.
Sandra Arevalo, Director of Nutrition and Community Outreach at Community Pediatrics Program of Children's Hospital at Montefiore Medical System in New York, said lunch also helps regulate appetite and metabolism.
"Children who don't eat lunch at school and spend long hours with an empty stomach tend to snack more when they return home and eat larger dinners," said Arevalo, who wasn't involved in the study. "Many children don't eat breakfast either, making their first meal at home after returning from school."
Arevalo said by email that one or two meals per day aren't enough to provide all the nutrients a child needs to grow strong and healthy.
"Start by making sure that your child always eats something before going to school," Arevalo said. "Quick and nutrient rich foods to eat in the morning include whole grain cereals with low fat milk, a yogurt parfait, a cereal bar with a cup of low-fat milk, a fruit and/or vegetables smoothie, egg, cheese or turkey sandwich or a peanut butter and jelly sandwich on whole wheat bread."
Arevalo also suggests packing healthy snacks such as yogurt, sandwiches, fruits, or fresh vegetables and dip, for days when kids might not like the school lunches.
SOURCE: http://bit.ly/1TerDTq
Photo: U.S. first lady Michelle Obama prepares lunch with elementary students during the annual fall harvest of the White House Kitchen Garden at the White House in Washington October 6, 2015.      REUTERS/Joshua Roberts