Kushner Plotting 'Comeback' — With Help From Van Jones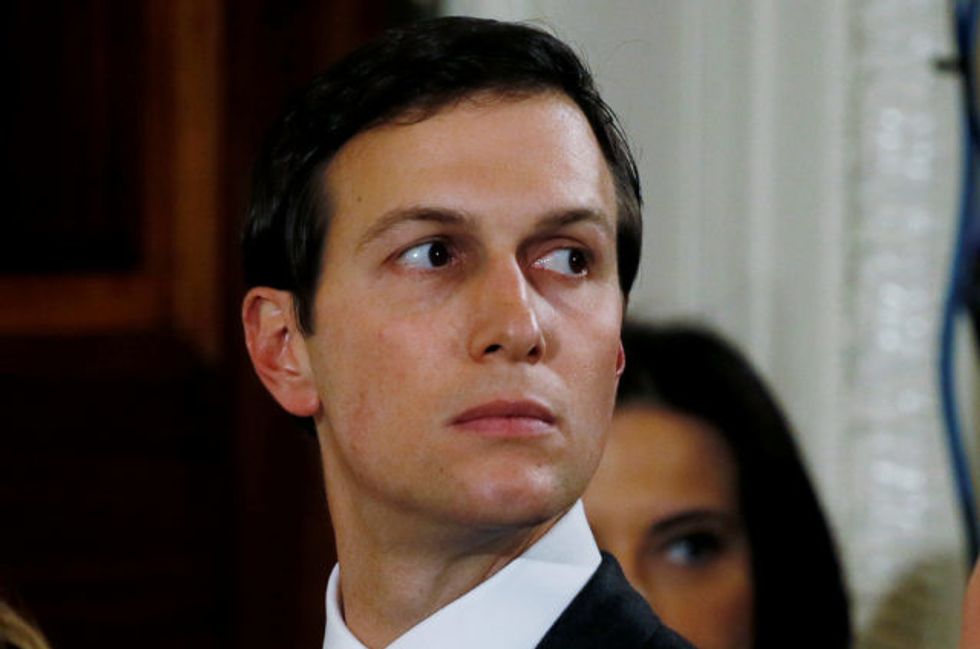 Reprinted with permission from AlterNet.
In a Vanity Fair feature about the quiet resurgence of President Donald Trump's son-in-law Jared Kushner in the administration, a surprising segment focuses on the relationship he's cultivated with Van Jones.
Jones is a criminal justice reform advocate and prominent CNN host.
Vanity Fair reports:
"The Kushner-Jones alliance has infuriated some Republican members of the administration, especially Attorney General Jeff Sessions. 'He hate, hate, hates it,' a person close to Sessions said."
Jones has offered qualified praise for Kushner.
"Jared and I have 99 problems but prison ain't one," he said. "I've found him to be effective, straightforward, and dogged."
Kushner is reportedly pushing for a drastic increase in Trump pardons, some that, according to an unnamed source, "even Obama wouldn't do."
"[H]e's exuding confidence now that his security clearance has been restored and he's all but vanquished his foe [chief of staff John Kelly]," Vanity Fair explains.
Kushner is reportedly done being a "punch line," even if that means manipulating the president into uncharted political territory.
Chris Sosa is the Senior Editor at AlterNet. His work also appears in Mic, Salon, Care2, Huffington Post and other publications. Follow him on Twitter @ChrisSosa.