Kushner Takes Charge Of Border Wall Construction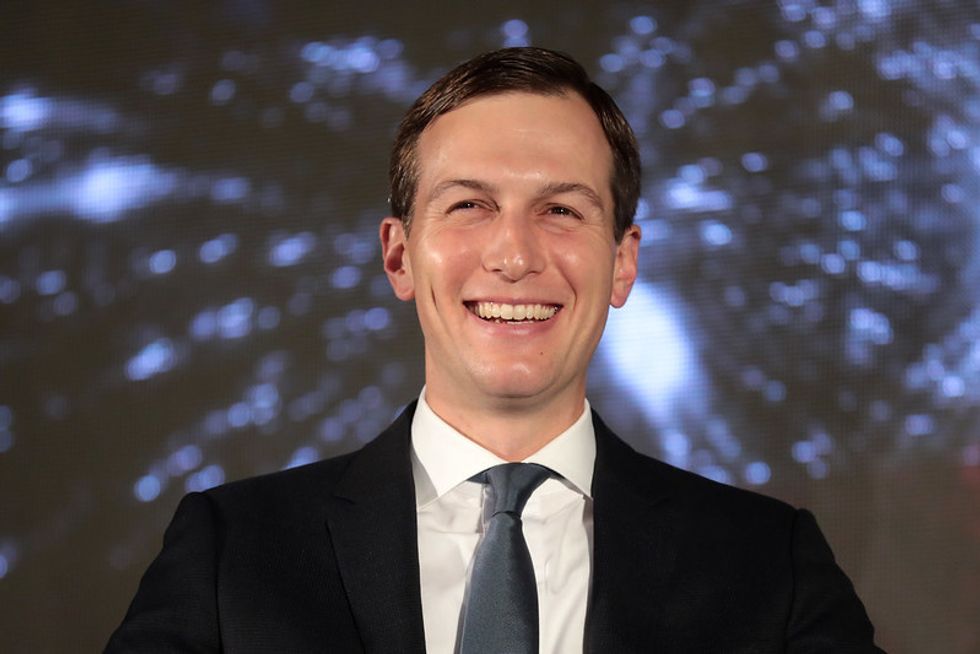 Donald Trump has put his son and senior adviser Jared Kushner in charge of building a long-promised border wall between the United States and Mexico, despite Kushner's track record of incomplete projects and Trump's repeated struggles to get the wall built.
The Washington Post reported Monday that Kushner is now "the de facto project manager" for the border wall project.
"Kushner convenes biweekly meetings in the West Wing, where he questions an array of government officials about progress on the wall, including updates on contractor data, precisely where it will be built and how funding is being spent," the Post reported, noting that Kushner has also been expressing Trump's "wishes" to the group.
Officials told the Post that Kushner hopes to spearhead over 800 filings to seize private land to meet Trump's goal of erecting 450 miles of wall along the border by the end of 2020 — in time for Election Day that November.
As part of his leadership of the wall project, Kushner has reportedly been advocating for the placement of a webcam on the wall so Trump can track construction progress. But border officials and the Army Corps of Engineers have previously told the White House doing so could expose unauthorized U.S. violations of Mexican sovereignty and reveal proprietary techniques being used by contractors.
Kushner's track record does not bode well for his role on the wall. The Post noted that Kushner is currently in charge of Middle East peace (which hasn't happened), leading trade policy (America is still suffering from the effects of the trade war), and overhauling the immigration system (currently a chaotic mess of harsh policies and mistreatment of migrant families).
Trump has yet to build any significant portions of new wall, despite his repeated claims that the wall is "going up rapidly. His own officials have admitted repeatedly that the construction that has taken place so far has been replacement of existing barriers.
The Mexican government, early in Trump's presidency, rebuffed Trump's campaign promise that it would pay for the behemoth structure. Democratic leaders in Congress have also refused to put taxpayers on the hook for the wall, even as Trump shut down the government and declared a false "national emergency" to achieve this goal.
The wall has been the centerpiece of Trump's political existence since he launched his campaign for the presidency in 2015.
Published with permission of The American Independent Foundation.