Lameness Of Congress' Post-Election Session Could Hinge On Results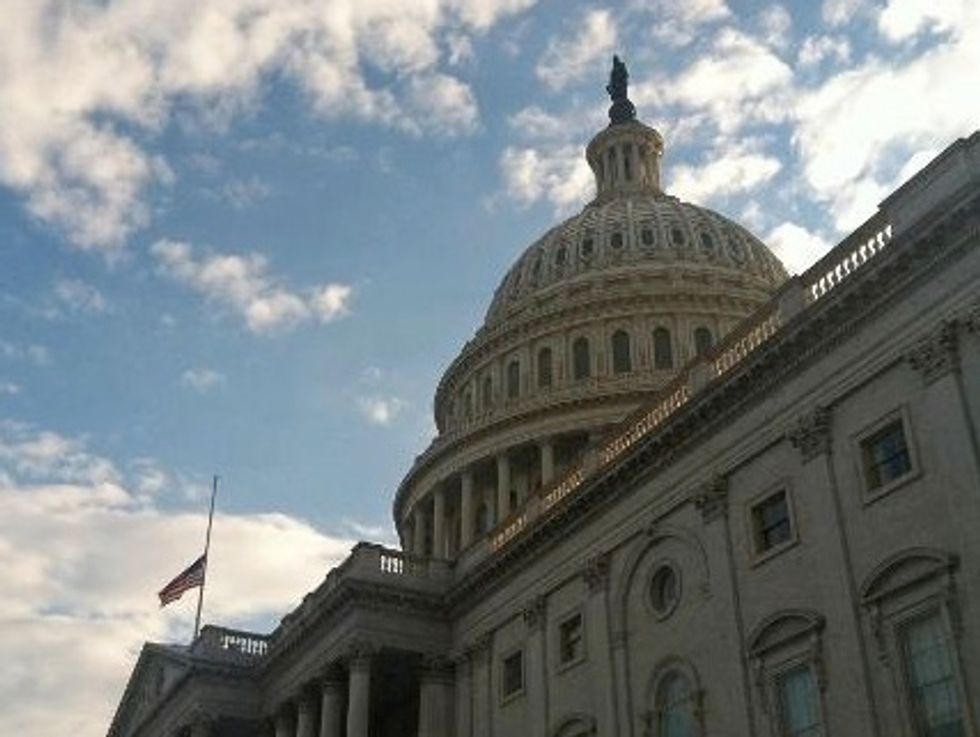 By Niels Lesniewski and Bridget Bowman, CQ Roll Call
WASHINGTON — There's no "fiscal cliff" or global financial crisis for this year's post-election lame-duck session, but that doesn't mean it will be easy.
Lawmakers will be faced with a couple of old favorites: another extension of government funding and the menagerie of lapsed tax breaks that comprise the "extenders" package. A continuing resolution that will need to be adopted before Sept. 30 is widely expected to run until around Dec. 11. And just about everyone in Washington has a favorite bill they'd like to get across the desk after the most do-nothingest Congress ever.
But should the election winds blow in favor of Republicans on both sides of the Rotunda, they would likely be eager to punt to 2015, when a GOP-led Senate could work together with its House counterparts on advancing an agenda designed to blunt the effects of the last two years of President Barack Obama's administration.
Regardless of which party has the gavels in 2015, the lame duck will be the last chance for a handful of retiring Democratic chairmen to advance their priorities. Armed Services Chairman Carl Levin (D-MI), is the most likely to get a big bill signed into law. For 53 straight years, the annual defense authorization bill has overcome partisan stalemate.
The lame duck also could give new life to a host of stalled, fairly noncontroversial bills. Take, for instance, bipartisan energy efficiency legislation championed by Democratic Sen. Jeanne Shaheen of New Hampshire and Republican Sen. Rob Portman of Ohio. The bill itself has broad support, but it flopped repeatedly in the 113th Congress as part of the much broader feud about amendments.
And then there is the hot-button issue of immigration — with President Barack Obama vowing to take executive action after the elections even as Congress is wrapping up its work.
Speaking before Congress left town for the August recess, Sen. John McCain (R-AZ) said Republicans would want a quick session if the elections go their way.
"I hope there's not one and I wonder if, and I emphasize if, the Republicans got the majority, if we did it at all I think it would be incredibly short because we're not going to pass stuff when they, when we're going to be in the majority," he said.
While McCain's legislative logic makes sense, there's another piece of the puzzle: pending nominations.There remains a backlog of executive branch nominations, particularly within the diplomatic corps.
If Democrats lose control of the Senate, there will be a huge incentive to push through as many nominations as possible before Republicans take over.
With a Republican majority led by Mitch McConnell (R-KY), Obama would have to come hat-in-hand to confirm his picks.
Even if Democrats don't lose the Senate, clearing nominations while they hold a larger majority would remain a priority. And unless Democrats go "nuclear" again to tweak the rules, rules at the beginning of the next Congress are set to give the minority more power to delay nominations.
There's also a real chance the lame-duck session could begin with a period of suspended animation, with party organizational activities and decision-making about the agenda frozen by a potential Dec. 6 runoff in Louisiana, if neither incumbent Democratic Sen. Mary L. Landrieu nor a Republican challenger clears the 50 percent threshold on Election Day in November.
In such a scenario, it would be no surprise to see the Senate slogging through those nominations.
AFP Photo/Michael Mathes
Interested in U.S. politics? Sign up for our daily email newsletter!