Lara Trump: 'We're Sad' To See Alleged Sexual Abuser Wynn Resign From RNC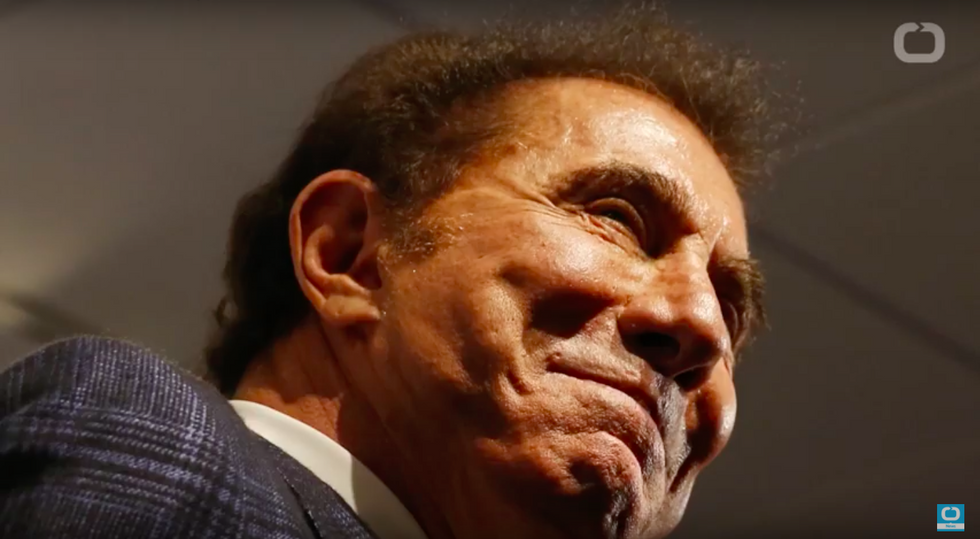 Reprinted with permission from Shareblue.
The Republican reaction to now-former RNC finance co-chair Steve Wynn's sexual misconduct scandal went from hypocritical to absurd on Monday when Lara Trump, Donald Trump's daughter-in-law and senior campaign adviser, said she was "sorry" to see Wynn leave his post.
When news broke that gambling mogul Wynn is facing multiple accusations of sexual misconduct, including rape, Republicans were remarkably silent about all the cash he had raised for them as the Republican National Committee finance co-chair. Wynn resigned from his position after a full day of press coverage and tanking stock prices.
But even after his resignation, the RNC refused to comment on the allegations, or on the disposition of the funds he had raised. And if Lara Trump is to be believed, that resignation was accepted only reluctantly.
In an interview on Fox Business Network's Mornings with Maria, host Maria Bartiromo asked Trump — who is married to Eric Trump — for her "take" on the "bad news" of Wynn's resignation.
Trump responded by praising "amazing" RNC chair Ronna Romney McDaniel for accepting Wynn's resignation.
"We're sad to see him go," she added. "He was a great supporter of the president."