Last Original Navajo Code Talker Dies
@AFP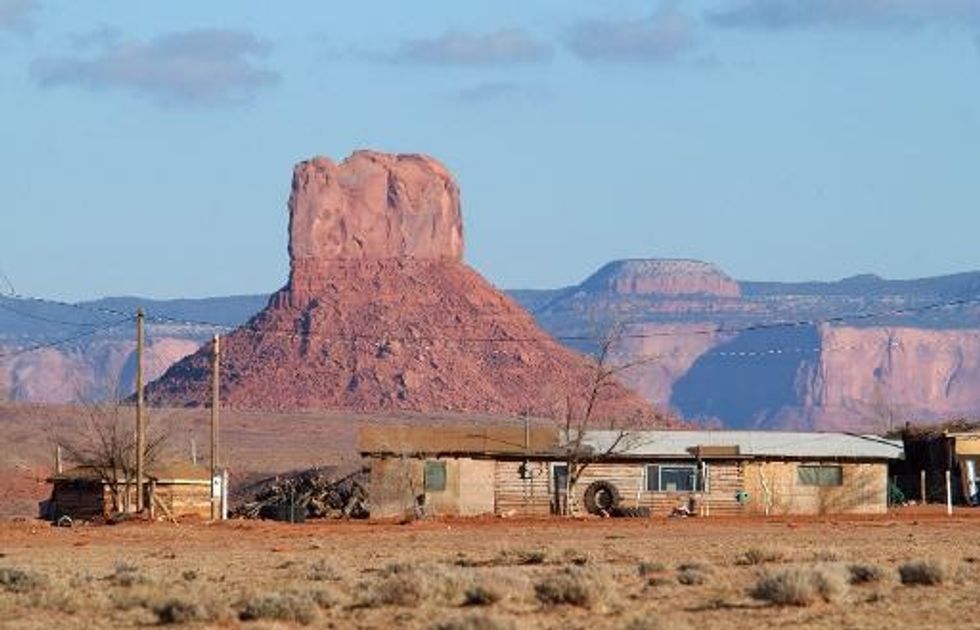 Washington (AFP) – Chester Nez, the last of 29 Navajo Indians who helped create a code used during World War II and never broken by the Axis Powers, died Wednesday. He was 93.
Flags will be flown at half-mast until June 8 on the tribe's territory in the United States.
"The power of our language was shared with the world during World War II when the Original 29 Navajo Code Talkers stepped forward for service," Navajo Nation President Ben Shelly said in a statement.
He said Nez's passing in his sleep during the morning hours "closes another chapter in the annals of Navajo."
Nez and 28 other Navajos were recruited by the Marine Corps in May 1942 to create a code for communications on the battlefield based on their complex tribal language, which is tonal and unwritten.
He later participated in the war's Pacific Battles in Guadalcanal, Guam, Peleliu and Bougainville.
Nez's death "sadly marks the end of an era in our country's and Marine Corps' history," said Marine Corps spokesman Colonel David Lapan.
"The Navajo Code Talkers made invaluable contributions to the war effort in the Pacific theater during World War II," he added, hailing their "heroic actions."
Last year, Nez said "I was very proud to say that the Japanese did everything in their power to break that code but they never did."
A total of 400 Navajo Indians took part in the Pacific Wars as Code Talkers.
Other Native Americans from the Choctaw, Comanche and Seminole tribes took part in combat against the Germans and the Japanese, transmitting coded messages in their native language.
Due to the lack of equivalent terms in their native tongue, certain words had to be substituted, such as "plane" for "bird" and "bomber" for "pregnant bird."
The Navajo code would attribute an Indian word for each letter of the alphabet. So "moasi," which means "cat," would serve to designate the letter "c."
The code was classified until the 1980s because the U.S. military long hoped it could reuse it in a future conflict.
Photo: David Mcnew via AFP