Learn Microsoft Excel Inside And Out For A Specially Reduced Price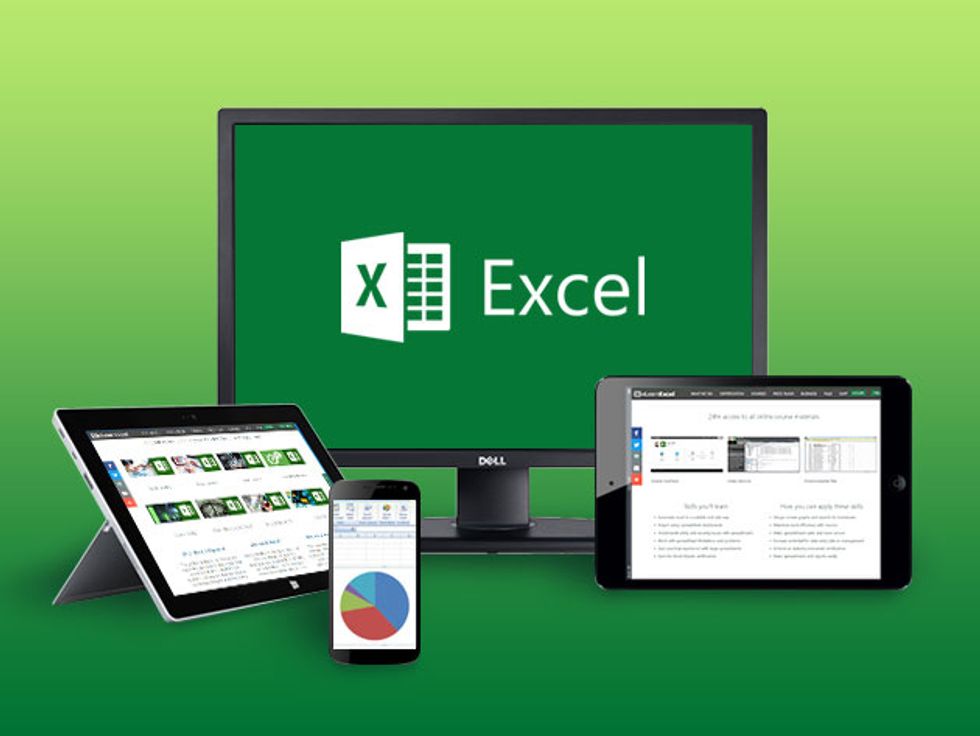 From their creation in the 1960s and 70s through the birth of the revolutionary Lotus 1-2-3 in the early 1980s all the way through today, spreadsheets are among the most used applications in the history of computing. That popularity has vaulted Microsoft's venerable Excel to the top of the heap — a position it has held for virtually three decades.
Get all the training to go from novice to pro on this office staple with lifetime access to eLearnExcel Microsoft Excel School, on sale now in The National Memo Store for a special $39 price, reduced from the normal $69, and down over 90 percent from the $999 value.
Your access gives you eight different courses, each led by Microsoft-approved Excel gurus, covering every aspect of learning and using Excel and its host of features.  Whether you're figuring out how to import data or make sense of pivot tables or even re-format entire projects, this training will help you find the smartest and fastest ways to get it done.
And don't worry about what happens when the next version of Excel rolls out. Your subscription is good for life, so as changes and additions are made to Excel, you'll get updated training on how to use those new tools.
The instruction also comes with full certification in Excel 2013 and Excel 2010 upon completion.
Microsoft uses this training to get their own workers up to speed on Excel — so it'll definitely cover everything you need to know to have Excel down like the back of your hand.
If you move quickly, you can get this $1,000 training package for only $39 while this deal lasts.
This sponsored post is brought to you by StackCommerce.