At Least Two Killed In Hostage Drama East Of Paris
@AFP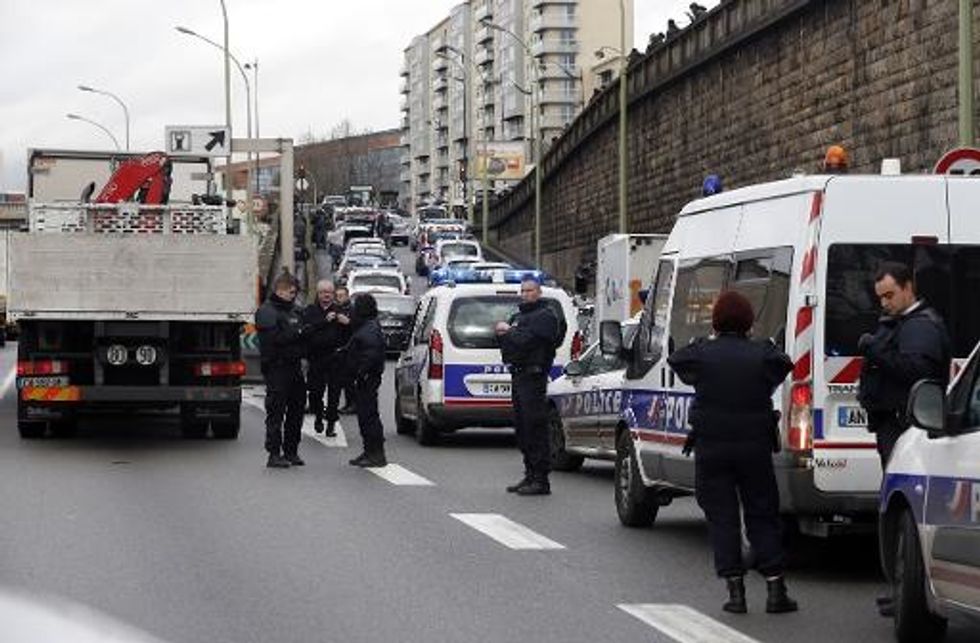 Paris (AFP) – At least two people were killed when a gunman opened fire at a kosher grocery store in eastern Paris on Friday and took at least five people hostage, sources told AFP.
The attacker was suspected of being the same gunman who killed a policewoman in a shooting in Montrouge in southern Paris on Thursday.
A police source told AFP the suspect was linked to two brothers who massacred 12 people at satirical magazine Charlie Hebdo on Wednesday.
Sources close to the investigation said shooting had erupted at Porte de Vincennes in the east of Paris on Friday afternoon.
"It is the Montrouge shooter," said one of the sources, adding at least one person was reported injured.
A helicopter hovered above as police swarmed to the area, asking people to remain at home.
French Interior Minister Bernard Cazeneuve was on his way to the scene.
This breaking news story will be updated.
AFP Photo/ Thomas Samson