Legal Experts Mock McCarthy Putting Garland And Wray 'On Notice'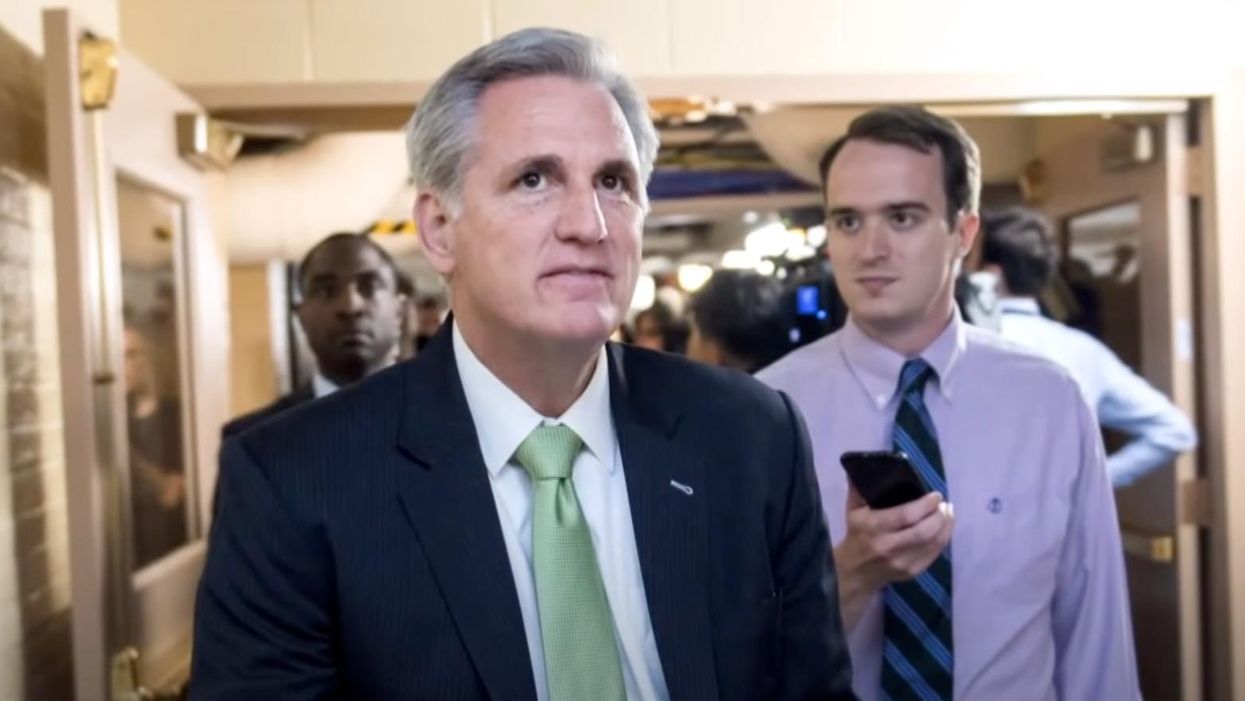 Youtube Screenshot
House Minority Leader Kevin McCarthy (R-CA), in an apparent effort to protect Donald Trump, is now attempting to bully Attorney General Merrick Garland and Federal Bureau of Investigation Director Chris Wray into undermining the U.S. Dept. of Justice's criminal investigation into the former president's unlawful retention and refusal to return stolen White House records including secret defense and national security documents classified at the highest levels.
In a letter to both law enforcement leaders dated Friday, McCarthy threatens them with powers he does not have, and legal and government experts are mocking him as a result.
"Just put AG Merrick Garland and FBI Director Christopher Wray on notice for their appearance in public hearings before @JudiciaryGOP concerning the unprecedented raid on President Trump's home," McCarthy tweeted Friday. "They must provide all communications and documents relating to the raid."
Reprinted with permission from Alternet.