New Docs: Osama Bin Laden Was A Horrible Boss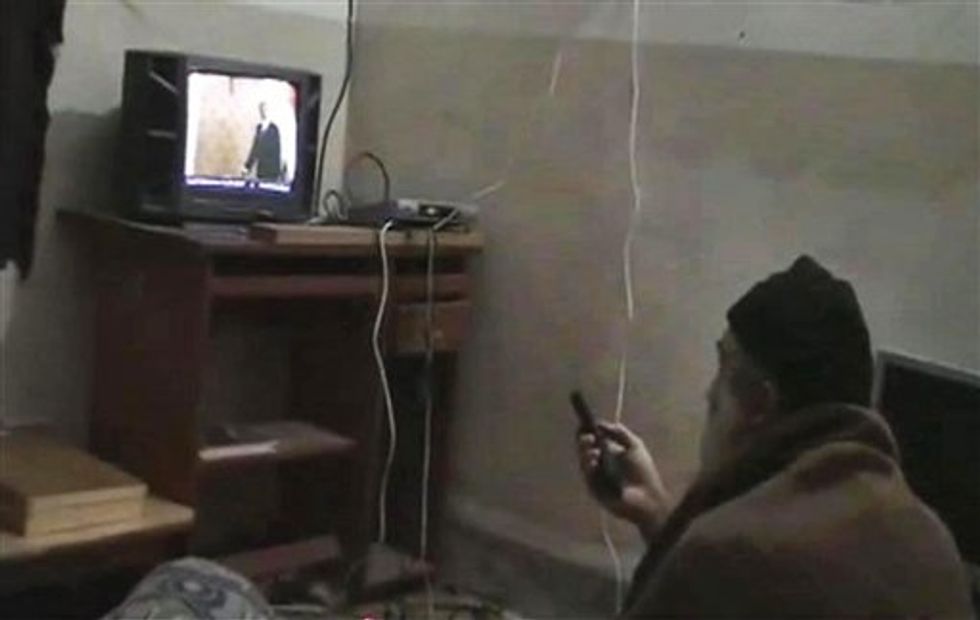 A trove of documents found in Osama Bin Laden's house was posted online this morning by U.S. Army's Combating Terrorism Center. The papers and letters give us a peek inside the hard-knock life of a global jihadist — and teaches some valuable lessons about children, brand management, and the difficulties of telecommuting. Here are some of them:
Watch your damn kids so you don't get caught: The Associated Press explains:
Bin Laden himself wrote that "controlling children" was one of the keys to hiding in cities, as he did for years while U.S. forces searched Pakistan's rugged frontier. He encouraged his followers in hiding to teach their children the local language and not let them out of their homes "except for extreme necessity like medical care."
Protect your brand! There was a lot of worry inside the group that the general public might accidentally believe that Al Qaeda — which means "the base" — was just an international terrorist group and not a unifying political force. How could they change that? One memo writer suggest taking on a new name, like "the Islamic party" (he had almost a dozen other suggestions), so new President Barack Obama could no longer say he was at war with a single group named Al Qaeda.
Go big or keep hiding: Osama compared the United States to a tree with branches all around the world and suggested the best way to "cut the tree" was to "concentrate on sawing the trunk." In other words, he needed something like a repeat of 9/11, right in the heart of America. And he wasn't entirely thrilled with failed efforts to recapture the magic like the 2009 failed bombing of an airplane in Detroit, although he did like the adventurous spirit shown by affiliates like Al Qaeda in the Arabian Peninsula, which worked from Yemen. "We need to extend and develop our operations in America," bin Laden wrote in 2010, "and not keep it limited to blowing up airplanes."
Everybody makes fun of Joe Biden: There were plans to kill President Obama — the "head of infidelity" —  during  a visit to Kabul.  "Killing him automatically will make (vice-president Joe) Biden take over the presidency for the remainder of the term, as it is the norm over there" read one document. "Biden is totally unprepared for that post, which will lead the U.S. into a crisis."
Reading media blogs is an important skill, even for terrorists. An American-born Bin Laden spokesman had advice in October 2010 on how to get Al Qaeda's newest message across. "It should be sent for example to ABC, CBS, NBC, and CNN and maybe PBS and VOA. As for Fox News, let her die in her anger," wrote Adam Gadahn.  I used to think that MSNBC channel may be good and neutral a bit, but is has lately fired two of the most famous journalists – Keith Olberman and Octavia Nasser the Lebanese." (Octavia Nasr worked for CNN, not MSNBC.)