Lew Calls To Replace Sequester With 'Commonsense' Cuts
@AFP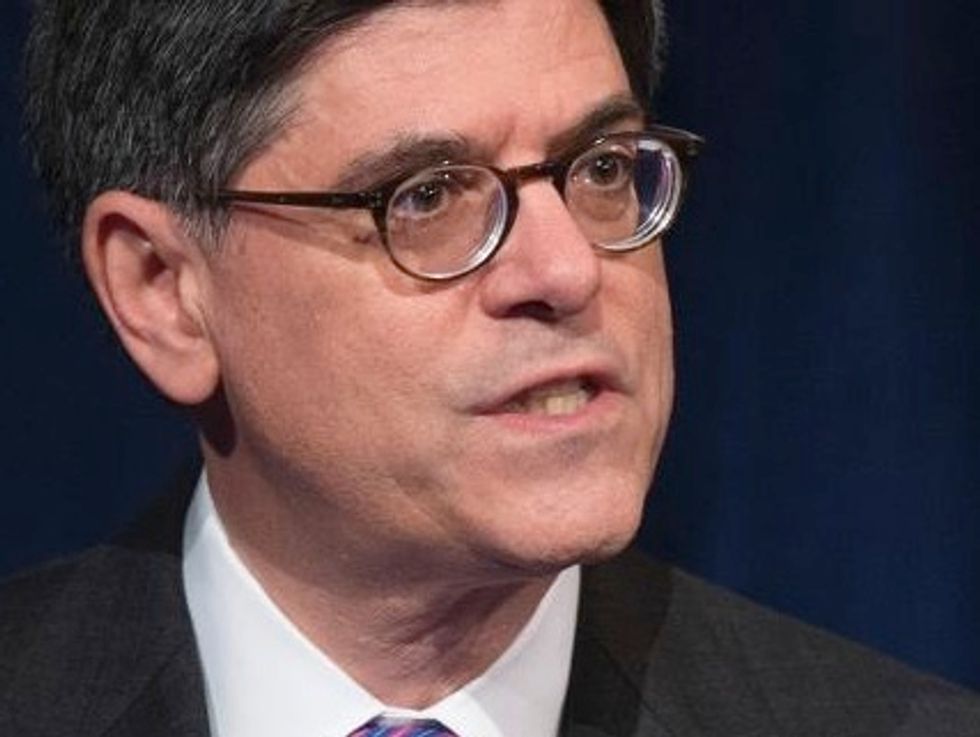 Washington (AFP) – U.S. Treasury Secretary Jacob Lew called Thursday for Congress to replace the programed "sequester" spending cuts with more sensible reductions that will not retard economic growth.
Laying out the Obama administration's views on negotiations just starting, Lew warned that the sequestration, which could increase the cuts forced in fiscal 2013 by nearly $30 billion in the current 2014 fiscal year, will act as a drag on economic growth.
"Any bipartisan agreement should be animated by a commitment to doing two things at once: reducing our medium- and long-term deficits while taking steps to make our economy more competitive," Lew said.
"As we do that, we need to replace the harmful, across-the-board cuts known as sequestration with commonsense measures that rein in spending."
Lew said that if left in place, the programmed cuts that began last March will reduce gross domestic product growth by 1.2 percent by the third quarter of next year.
"That translates into as many as 1.6 million fewer American jobs," he said in a speech at the Center for American Progress.
"It should be no surprise that a policy never intended to go into effect is now producing results that raise many problems," he said.
The sequestration program was originally devised as a poison-pill austerity program in 2012, mandatory cuts over 10 years that were supposed to force battling Republicans and Democrats to compromise on a less harsh long-term program to reduce the country's deficit.
But a deal never came and the White House was forced to lop $85 billion from spending between March and the end of the fiscal year on September 30, with half of that from defense programs.
That ultimately became only $80 billion, according to the Bipartisan Policy Center think tank, but should rise to $109.3 billion in fiscal 2014, again half from defense and the rest from non-defense programs.
Lew said any talks should also include eliminating "wasteful" special tax benefits and loopholes for businesses and "eliminate costs where it makes sense."
"If we can agree on sensible medium- and long-term policies to replace these short-term cuts, we can do something good for the economy and our national security," he said.
AFP Photo/Jim Watson