Local Paper Asks How Nunes Finances Multiple Lawsuits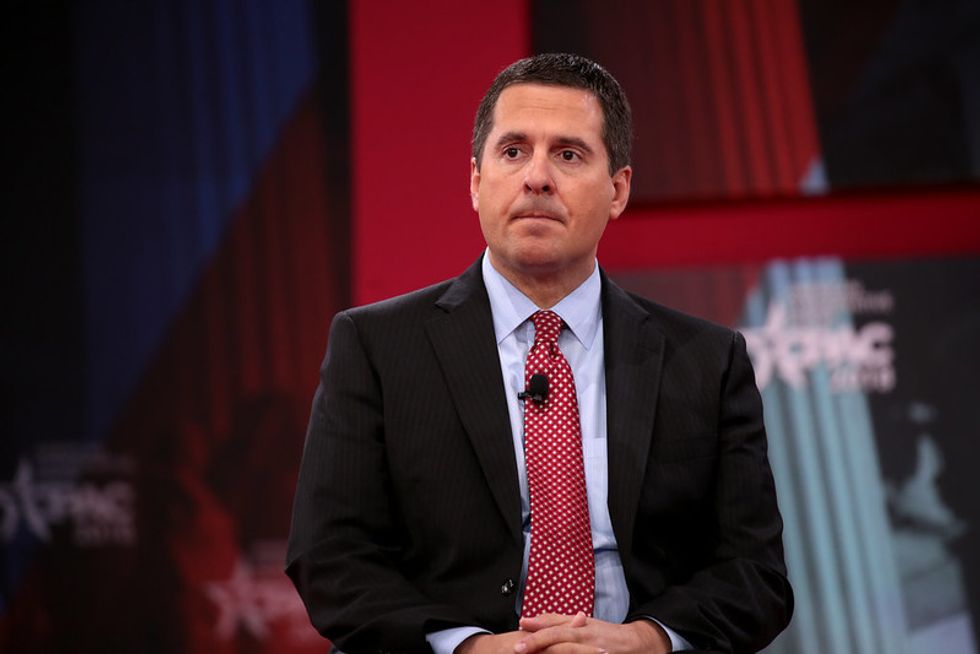 Reprinted with permission from Alternet
Rep. Devin Nunes (R-CA) has aggressively gone after his critics with defamation lawsuits — five of which are still active— targeting Twitter, CNN, McClatchy, a Republican political strategist, satirical social media accounts, and others. But as local paper The Fresno Bee reported on Saturday, it's unclear where Nunes is getting the funding for these lawsuits.
It noted that while Nunes himself seems to largely live on his salary as a Congressman, and his wife is a school teacher, he appears to have no trouble affording multiple high-profile lawsuits that likely cost hundreds of thousands of dollars.
The one lawsuit that he has already dropped after a few weeks, which Nunes brought against a man who accused him of being a "fake farmer," cost $3,400, according to Federal Election Commission records cited by the outlet.
But the ongoing lawsuits' costs will surely run far beyond that price tag, and yet the Bee could find no documentation for their funding.
"Nunes would have to set up a legal defense fund to accept free legal services or to receive money from a benefactor," the report noted. "Members of Congress have strict rules against receiving generous gifts, with some exceptions for family."
McClatchy has reported that Nunes has no such fund currently, which could pose a danger to him if it turns out he is receiving the funds from an unauthorized source. The Bee said that some have speculated that Peter Thiel, the right-wing billionaire who has previously supported a major lawsuit that financially ruined the outlet Gawker, is behind Nunes' suits. But there does not seem to be any evidence for this claim.
There is another possibility the outlet considered, though. It noted that Nunes could get away without paying his attorney, Steven Bliss, if they had an agreement that the lawyer would be compensated only after the cases resulted in monetary damages being awarded. That way, Nunes could permissibly get the legal work done upfront for free.
Lee Berlik, a defamation attorney not working for Nunes, suggested to the Bee that this was a plausible explanation:
"It would not surprise me if Nunes' lawyer was handling these cases for free or on a contingency basis," Berlik said. "He's getting a lot of free publicity – people are learning his name."
However, it's hard to imagine that many if any of Nunes' lawsuits will be successful. And even if Nunes won some monetary award, it's far from clear the amount would provide Bliss enough compensation to justify all the work being done.