LOL Of The Week: Where Will Mitt Find Love?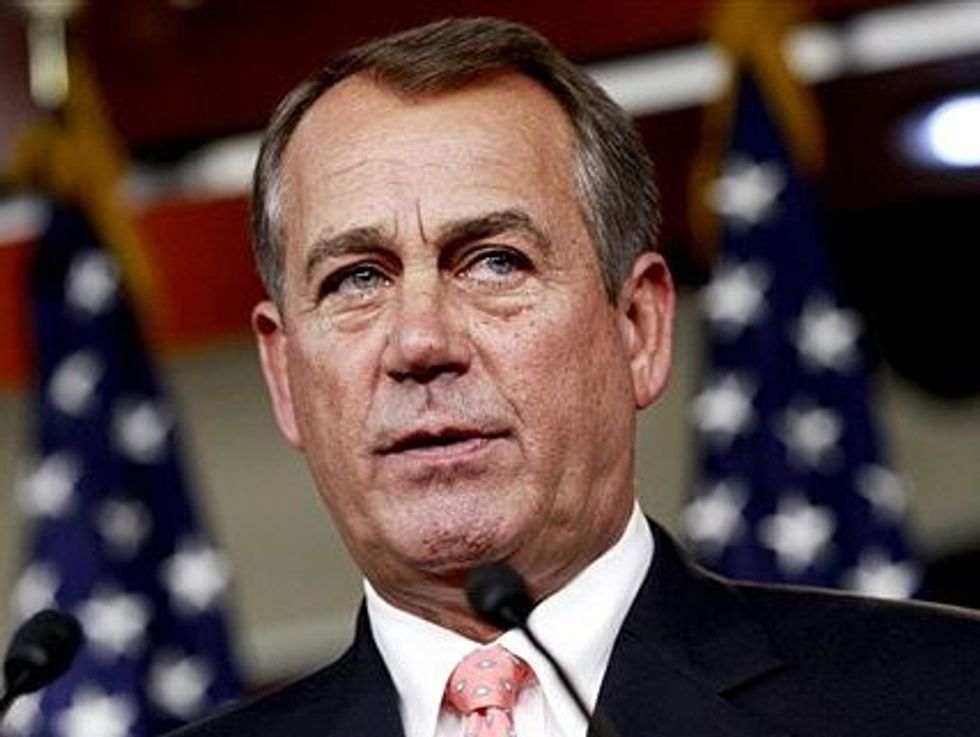 As the old saying goes, "Democrats fall in love; Republicans fall in line." This truism must be Mitt Romney's motto following a primary in which every one of his very unserious opponents— save the semi-reasonable Jon Huntsman and the compulsively bland Tim Pawlenty — gave the GOP nominee-to-be a serious scare. But Mitt survived and still waits for his elephants to get in a row.
No doubt the money is falling into Mitt's coffers—more than $100 million in June alone. But money can't always buy you love.
So Republicans are betting on hatred — for Obama (and taxes) — with the assumption that hate will negate the free-floating contempt most human beings experience when thinking of Mitt. In every presidential election of the past hundred years or so  — with the exceptions of Nixon's two victories — the more likable candidate has won, however.
From Massachusetts, the message is clear: The longer people know Mitt Romney, the less they like Mitt Romney—unless they're in his will. But don't voters — including the Republican base — want to love their candidate? Or at least want to imagine having a near-beer with him? Actually, a sizeable chunk of GOP activists would rather lose with someone they love  — like Sarah Palin —  than win with someone they merely tolerate — like George H.W. Bush. Will the Republican elite ever be able to tame such wayward desire?
In West Virginia last week, Speaker John Boehner was asked by a fellow Republican, "Can you make me love Mitt Romney?"
What charming response sprang from the Speaker's lips? Well, he settled for  blunt honesty. "No," Boehner said. "Listen, we're just politicians. I wasn't elected to play God. The American people probably aren't going to fall in love with Mitt Romney."
LOL.
("You probably aren't going to fall in love with Mitt Romney" — isn't that the ChristianMingle.com tagline?)
For decades now, the Republican right has recognized that they must create their own reality to deny the liberal bias of actual reality. That's why lavishly-funded conservative think tanks and media create an alternative universe where adoration of the sainted Reagan conquers everything, even science. Mitt knows if he doesn't conjure enough Ronnie, he won't break through to the few swing voters in the eight or nine states that settle American elections. That is why the GOP must pretend to be loving this guy. They have to help Americans get over Mitt's business record and rejection of his own health care program, which represent exactly the kind of hypocrisy, deception, and avarice they tend to despise.
The conservative reflex is to pretend that Obama is terrible and Mitt is great.  Indeed, a national referendum emphasizing economic concern and apprehension is the GOP's only hope at this point. Because otherwise the Republican leaders must ask themselves: Are people ever going to fall in love with a candidate whose style reminds them of  John Kerry and whose policies resemble George W. Bush on steroids?
"No," confesses Speaker Boehner.
In politics, the definition of a gaffe is accidentally telling the truth. In this case, it's also the LOL of the Week.