'Mad Men' Final Season To Be Split In Two
@AFP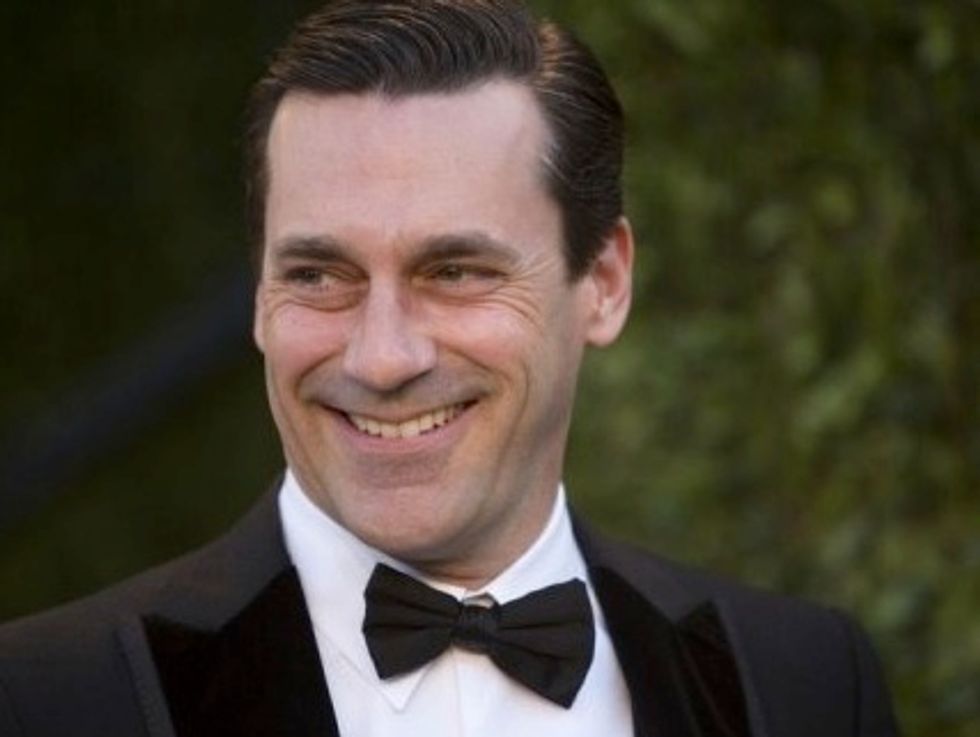 LOS ANGELES (AFP) – The final season of award-winning U.S. television show "Mad Men" will be split in two, airing in 2014 and 2015, the cable channel that broadcasts it said Tuesday.
In an announcement days before this year's Emmy awards, AMC said it hoped to increase ratings for the show, centered on a New York advertising agency in the 1960s, as it had with its other hit series "Breaking Bad."
The final "Mad Men" season will be expanded to 14 episodes and equally split with seven installments airing in spring 2014 ('The Beginning') and the final seven ('The End of an Era') coming in spring 2015, the channel said.
AMC chief Charlie Collier added: "This approach has worked well for many programs across multiple networks, and, most recently for us with 'Breaking Bad,' which attracted nearly double the number of viewers to its second half premiere than had watched any previous episode.
"We are determined to bring 'Mad Men' a similar showcase. In an era where high-end content is savored and analyzed, and catch-up time is used well to drive back to live events, we believe this is the best way to release the now 14 episodes than remain of this iconic series."
"Mad Men," starring Jon Hamm as ad executive Don Draper, won the best-drama Emmy in each of its first four seasons, though it drew a blank at last year's awards despite 17 nominations for its fifth season.
This year the critically acclaimed show's sixth season is nominated for best drama as well as in the best leading actor and actress categories at the Primetime Emmy Awards on Sunday.
"Breaking Bad," about a chemistry teacher who turns to a lucrative criminal career making drugs after being diagnosed with terminal cancer, is also nominated in a string of categories including best drama at the Emmys, the Oscars of the TV world, held in Los Angeles.
"Mad Men" creator and executive producer Matthew Weiner said the decision to split the final season in two should help the series to "resonate a little bit longer in the minds of our audience."
Kevin Beggs, chairman of the Lionsgate Television Group that produces the show, added: "'Mad Men' has had a transcendent impact on our popular culture, and it has played a prominent role in building our Lionsgate brand.
"We anticipate a remarkable seventh season .. .we're all working to ensure that the series will have the kind of send-off it so richly deserves."
Photo Credit: AFP/Adrian Sanchez-Gonzalez