'Madam Secretary' Premiere Wins 14.3 Mn Viewers
@AFP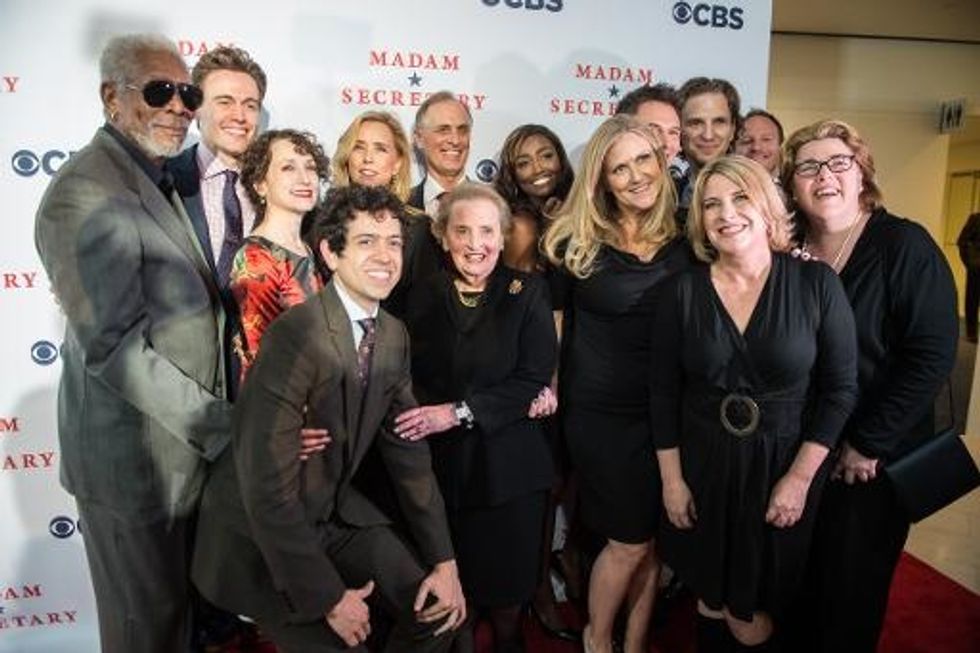 Washington (AFP) — Some 14.3 million Americans tuned in to watch Sunday's premiere of a new CBS drama that recalls Hillary Clinton's stint as U.S. secretary of state, according to initial ratings data Monday.
"Madam Secretary," starring Tea Leoni, is the latest in a raft of U.S. television series inspired by real-life drama in Washington's corridors of power.
Nielsen's "fast affiliate ratings" — which are subject to revision as more detailed viewer data trickles in — indicated it was the most-watched telecast after CBS's "60 Minutes" news magazine and live American football.
With the new U.S. television season getting underway, "Madam Secretary " has attracted special interest just as Clinton is mulling another run for the White House in 2016.
The wife of former president Bill Clinton was President Barack Obama's first-term secretary of state.
She lost the Democratic presidential nomination to Obama in 2008.

AFP Photo/Nicholas Kamm
Interested in more political news? Sign up for our daily email newsletter!