How To Make The Supreme Court More Accountable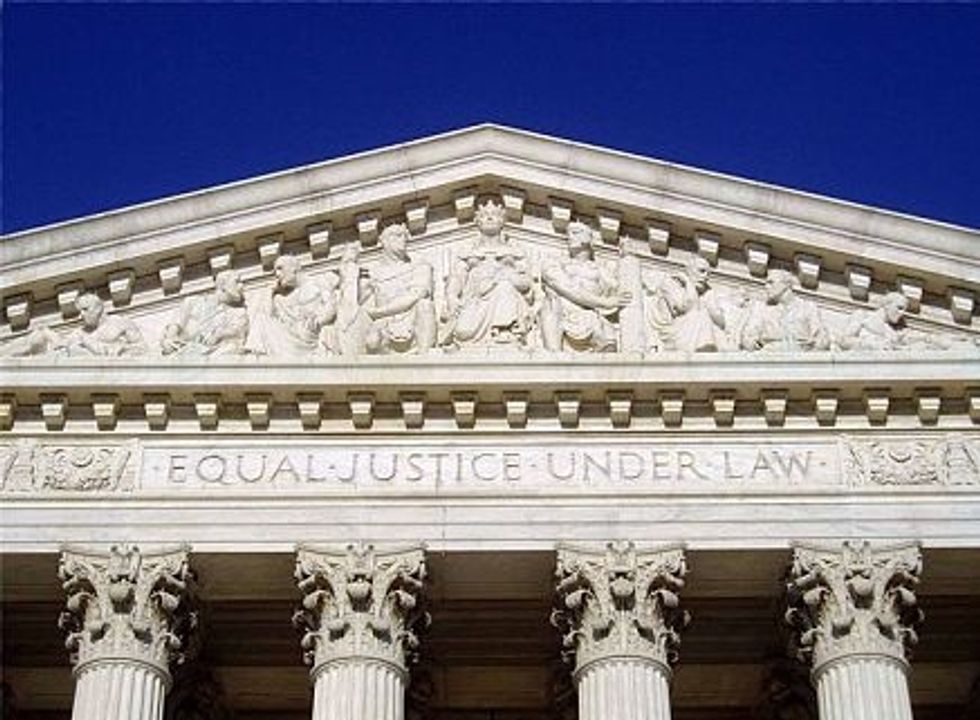 By Gabe Roth, Los Angeles Times (TNS)
Justice Samuel A. Alito's sister is a high-powered labor attorney who represents management in disputes with workers. Justice Elena Kagan's brother, a teacher at an elite public school in New York, has protested the school's admissions process because of low minority enrollment. And Justice Stephen G. Breyer's son co-founded a tech company that broadcasts civil court proceedings.
Does having relatives involved in labor disputes, affirmative action battles, and cameras in courtrooms affect how Supreme Court justices decide cases and manage their institution? They say no, and we're supposed to take them at their word. But is "trust us" really good enough for the nation's highest court?
A confluence of recent events has made the Supreme Court the most powerful, least accountable public institution in the country. It is time to make the justices more accountable to the American people.
The court rules on wide-ranging issues fundamental to American life — where we can pray, who is eligible to vote and marry, how much regulation businesses should face, and who has access to health insurance. And with Congress gridlocked and relations between the legislative and executive branches at a historic nadir, the court's opinions are binding and irreversible. So much for checks and balances.
In spite of this vast power, the justices have little accountability. Not only do they decide for themselves when to recuse themselves from cases in which they have conflicts; they also aren't bound to a code of ethics the way the rest of federal judiciary is. They can decide how much information on investments and travel to release in their annual financial disclosure reports, and they determine when and where people can demonstrate near their building.
Yet for all the flaws and impenetrability at the Supreme Court, the problems could be solved rather quickly. Unlike the consensus required to make changes in Congress, the Supreme Court is largely in charge of its own rules — and Chief Justice John G. Roberts Jr. himself could usher in most of the vital changes needed, including tightening requirements on recusals, requiring the justices to adhere to the Code of Conduct for U.S. judges, posting disclosure reports online, providing advance notice for public appearances and permitting live audio and video in the courtroom.
Roberts has been loath to implement any changes. Years ago when he was asked about the benefits of permitting live broadcasts of oral arguments, Roberts replied, "It's not our job to educate the public," as if saying he was comfortable hiding behind the cast-iron doors in perpetuity.
A new organization I've launched, Fix the Court, will take on some of what the court should be doing itself. Each week, we release information online about the justices related to five issue areas — recusals, disclosures, ethics, public appearances and media and public access. But public pressure is also needed to encourage the justices to be more transparent.
You may not have known, for example, that Justice Clarence Thomas ruled on Bush v. Gore while his wife was collecting candidates' resumes to recommend to a new Bush administration. Or that Justice Ruth Bader Ginsburg spoke at a National Organization for Women conference soon after ruling on a case in which the group had submitted a brief to the court. (Ginsburg sided with NOW in the case.) Or that just last year, Justice Antonin Scalia was part of the court majority siding with anti-abortion advocates who said a Massachusetts law allowing a buffer zone around abortion clinics violated the 1st Amendment — even though his wife had been on the board of a pro-life organization and served as a "crisis counselor" to pregnant women. These are but a few of the examples where the justices may not have exercised proper discretion in hearing a case. There are dozens more.
Mustering public support for reform is the first step, and that shouldn't be too difficult: Despite the well-documented political divisions across the country, Republicans, Democrats and Independents are united in their desire for a more accountable Supreme Court. Recent polling found that more than 85 percent of Americans of all ideologies support requiring the justices to follow the judicial code of conduct from which they are currently exempt. Large majorities also support cameras in the courtroom and compelling the justices to post disclosure reports online.
The recent elections were a stark reminder of how responsive and accountable Congress and the president can be to the will of the public. Frustrated voters displayed little reluctance sending a message to Washington lawmakers, kicking some out and starting over.
Supreme Court justices, rightly, can't simply be voted out of office. But the time has come to end the special rules that exempt them from scrutiny by the American public.
____
Gabe Roth is executive director of Fix the Court. He wrote this for the Los Angeles Times.
Photo: Matt H. Wade via Wikimedia Commons