Man, 73, Charged In Bank Robbery, Is Arrested Again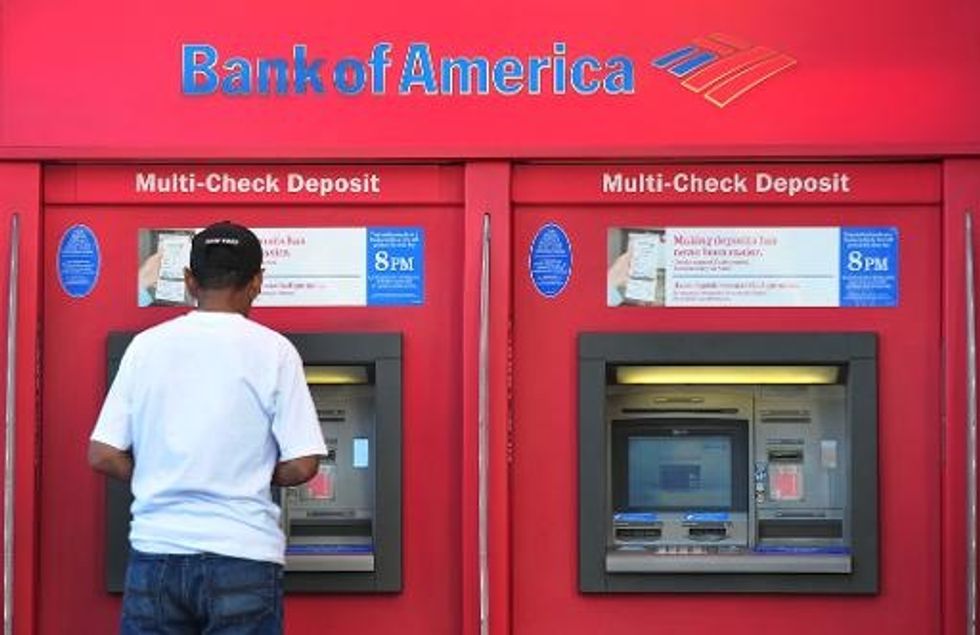 By Mark Schipper, Chicago Tribune
CHICAGO — The 73-year-old man at the Chicago Transit Authority bus stop caught the attention of police officers last month as they approached the 5700 block of North Ashland Avenue in their cruiser. Wearing a black coat and winter hat, he matched surveillance photos from an attempted bank robbery a few blocks away just 45 minutes earlier.
"I'm already in trouble," Roosevelt Gordon announced to officers when asked where he was coming from, according to the arrest report. "I took some money from a bank a couple of months ago."
In fact, five months earlier, a federal judge had given Gordon a break by releasing him to home detention after his arrest in connection with one bank holdup and two attempted robberies. Now authorities say Gordon — once an ordained minister, according to his family — is suspected in two additional attempted bank robberies last month while out on bond. He is being held at the Metropolitan Correctional Center in Chicago.
At a detention hearing in October, U.S. Magistrate Judge Jeffrey Cole implored Gordon to stay out of trouble when he ordered him released to home with electronic monitoring. Prosecutors had sought detention, but Cole appeared to make up his mind after Gordon first appeared in his courtroom a day earlier.
"Please, I'm begging you. Just stay home, enjoy your wife, stay out of her way, whatever you need to do," the judge said. "But don't do anything wrong. You can't violate any state, federal or local law. And you can't have guns and you can't have liquor to excess and you can't use narcotics. It's real common sense."
Gordon's brother Otis, who has talked to him only a few times in the last few years, said he and the rest of his large extended family — their parents had 13 children — learned of Gordon's arrest last fall on TV. He hadn't heard of the two most recent robbery attempts until a reporter talked to him last week.
"Shocked, the whole family," the brother said from the living room of his house in the Austin neighborhood. "The whole family was calling each other. We would have put him up, whatever, would have paid his rent, but he was used to money. He wanted to live that lifestyle, but he didn't have to do that. That was his pride. That's what pride will get you."
Gordon had been a trucker by trade in addition to his work as a minister, according to his brother. He had come into a substantial amount of money from an insurance settlement after a trucking accident and spent freely until it was gone, said his brother, who has had limited contact with him since 2012.
"He was a really good person. He shared money with the family when we, you know, we was not destitute but struggling," Otis said. "But he lost a lot of money … He liked Cadillacs. He was definitely used to having money."
After his first arrest last fall, Gordon told FBI agents that he decided to rob a bank after he and his wife were evicted from their apartment several months earlier, the charges alleged. Police records show he was convicted of aggravated battery in the 1990s and was sentenced to probation.
Two separate criminal complaints against Gordon paint a picture of an ineffective bank robber. A number of tellers didn't take him seriously when he announced a robbery despite his indications in some cases that he was armed. In his last holdup attempt, he implied he had a handgun concealed under a stocking cap pulled over his left hand. Another time he threatened to kill a teller, according to the charges.
When tellers hesitated, Gordon usually mumbled something about being in the wrong bank and calmly walked out empty-handed, the charges allege. He left four of the five robberies without any money, authorities said.
His only successful holdup occurred Sept. 24 at a BMO Harris Bank branch on West Monroe Street, 10 minutes after he failed to rob another downtown bank, authorities said. Even then, the teller asked him, "Are you serious?" Assured he was, the teller removed all the loose cash in the drawer. Gordon, wearing a baseball cap and blue button-down shirt, tucked the $3,721 in cash into a jacket pocket and coolly said goodbye to the unsuspecting security guard as he walked out, according to the complaint.
He was arrested Oct. 16 while waiting to catch a CTA bus after an unsuccessful attempt to hold up a nearby Bank of America branch at on North Racine Avenue., according to the charges.
After his release Oct. 18 under the electronic monitoring program, Gordon was allowed to leave his home to attend church, visit doctors, shop for groceries and collect his Social Security check. He was also cleared to attend mental health counseling in November.
Gordon apparently heeded the judge's advice and stayed out of trouble, but for only a few months.
On March 17, the charges allege, he tried to rob the Albany Bank and Trust in the 3400 block of 3400 West Lawrence Avenue but left without any cash. Three days later, he was arrested at a bus stop shortly after he attempted to hold up a Fifth Third Bank branch on North Ashland Avenue without success, authorities said. Officers found no weapon on him.
Not surprisingly, Gordon's lawyer this time didn't attempt to win his release from custody.
In October, the judge made it explicitly clear to Gordon what would happen if he got in any kind of trouble while out on bail. If Gordon was late for or missed an appointment with officials in the same courthouse the next day, he would be jailed again, Cole warned.
"I'll be here," Gordon said.
AFP Photo/Frederic J. Brown