Manufacturing Leads U.S. Industrial Output Higher
@AFP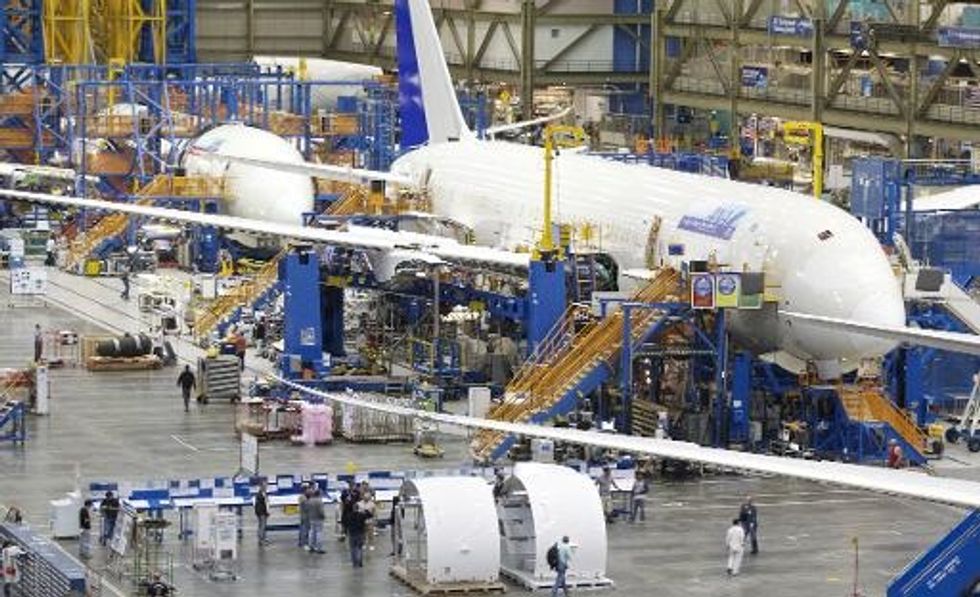 Washington (AFP) — Manufacturing pushed U.S. industrial production higher in July in the sixth straight months of gains, the Federal Reserve said Friday.
Total output of the nation's manufacturing, mining, and utilities rose 0.4 percent in July, after an upwardly revised 0.4 percent gain in June.
The July output increase was slightly stronger than analysts expected.
Manufacturing output surged 1.0 percent, its largest gain since February, and up from a 0.3 percent rise in each of the prior three months.
Leading the increase was production of motor vehicles and parts, revving up 10.1 percent, while other production rose 0.4 percent.
Mining output gains slowed sharply to 0.3 percent from 1.3 percent in June.
Utilities output fell for the second month in a row, by 3.4 percent, as weather that was unusually mild for July reduced demand for air conditioning, the central bank said.
Year on year industrial output in July was up 5.0 percent.
"So far, with the exception of consumer spending… it looks like Q3 is getting off to a good start," said Jennifer Lee of BMO Capital Markets.
Capacity utilization crept higher by a tenth point for the second straight month, reaching 79.2 percent in July, the highest since June 2008.
Lee said capacity utilization was "still below inflation-threatening" levels of more than 82 percent.
AFP Photo/Stephen Brashear
Interested in economic news? Sign up for our daily email newsletter!