McConnell Despises Trump's Immigration Nominee, Who Attacked Him For Years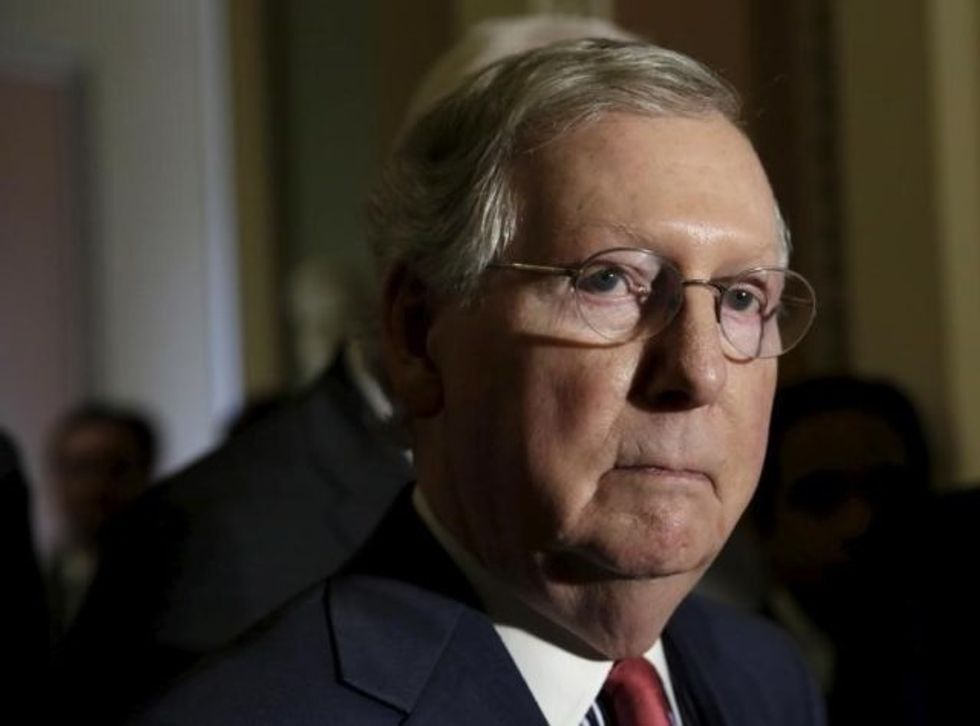 Reprinted with permission from Media Matters.
Ken Cuccinelli has spent years attacking Senate Majority Leader Mitch McConnell (R-KY) in the media, calling him a backstabber, a liar, a "surrenderer," and "the head alligator" of the Washington, D.C., swamp. Cuccinelli may now need McConnell's help if the Trump administration moves forward in trying to place him in a senior position in the Department of Homeland Security.
Cuccinelli is a former CNN commentator and Virginia attorney general who has a history of pushing anti-LGBTQ and anti-immigrant positions. Media Matters also noted that he told Breitbart.com last year that states could invoke "war powers" against migrants crossing the U.S. southern border because "it's an invasion." He added that doing so would mean "there's no due process" and states could "point them back across the river and let them swim for it."
Both The Washington Post and The New York Times have reported that Trump plans to install Cuccinelli as head of United States Citizenship and Immigration Services. L. Francis Cissna, the current head of that agency, was confirmed by the Senate in 2017 to that position and was reportedly forced to step down, effective June 1.
The Post reported that "McConnell has vowed to block Cuccinelli from getting confirmed for any position." Vox's Dara Lind wrote: "Without a formal Senate confirmation process, the Trump administration would have to find some way to install someone completely outside DHS as the acting head of an agency — something that even the Trump administration, which has often made decisions that push the boundaries of federal vacancies laws, hasn't yet tried to do."
Cuccinelli has long used his political and media perch to attack McConnell for purportedly not being sufficiently conservative. (McConnell largely votes in line with President Donald Trump's positions and has enabled his agenda.)
Cuccinelli previously led the Senate Conservatives Fund, which he said during an interview was formed by former Sen. Jim DeMint (R-SC) after "he got completely fed up with Mitch McConnell and the powers that be doing the same old thing year in, year out, including lying to voters about what they were actually going to do and what they actually believed as reflected in what they do." In 2017, Cuccinelli and the group launched an unsuccessful campaign to replace McConnell as Senate majority leader.
Cuccinelli has also frequently attacked McConnell in the media. He has claimed that McConnell has been "stabbing the conservative movement in the back" and "views conservatives as his enemies." He's also called McConnell "the head alligator" of the Washington, D.C., swamp, and said he "wants big government." And he's said that "for the sake of America," McConnell should "step aside" though he's "too selfish to do that."
IMAGE: Senate Majority Leader Mitch McConnell (R-KY) talks to the media after a weekly Senate Republican luncheon on Capitol Hill in Washington. REUTERS/Yuri Gripas