Men On Missing Plane Using Stolen Passports Had No Terror Ties, Police Say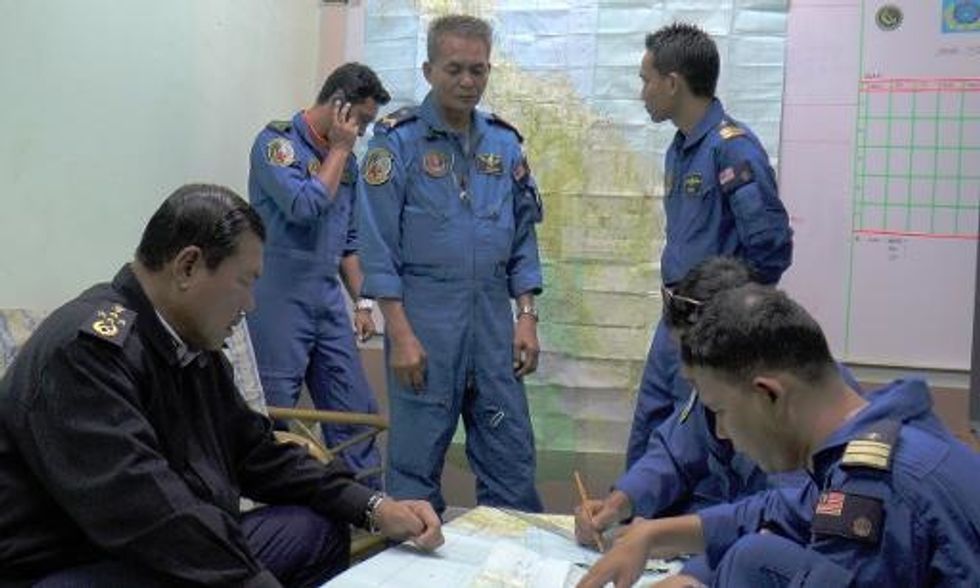 By Barbara Demick, Los Angeles Times
BEIJING — The passengers traveling on stolen passports on the vanished Malaysia Airlines flight 370 were Iranians who authorities believe were trying to migrate to Europe.
Malaysian Police Inspector General Khalid Abu Bakar on Tuesday told reporters that one of the men was Pouria Nour Mohammed Mehrdad, a 19-year-old, whose mother was waiting for him in Frankfurt. She contacted authorities after the flight from Kuala Lumpur to Beijing was reported missing."
"We believe he does not have any links to terrorism and we believe he was just trying to migrate to Germany," Abu Bakar said at a press conference in Kuala Lumpur on Tuesday.
Interpol identified the second man as 29-year-old Delavar Seyed Mohammad Reza. Although the two appeared to be friends and boarded the plane together, Reza's ticket showed him flying to Copenhagen.
With few other clues about why the plane vanished one hour into its flight early Saturday, intense speculation has focused on the two passengers who were later revealed to be traveling on passports previously reported stolen.
Despite an expanded search from the South China Sea to the Andaman Sea, no trace has yet been found four days on from the flight, which carried 239 people.
Abu Bakar said at the press conference Tuesday that investigators would examine the possibility of a hijacking, sabotage, a psychological problem among one of the crew members or passengers — or simply an accident.
"Other than mechanical problems, these are the main areas of concern," said said Abu Bakar.
The two Iranian passengers in question were traveling on passports that had previously been reported stolen by tourists in Thailand. One belonged to an Austrian tourist who said his passport was stolen at Phuket's airport and the other to an Italian, who has said the passport was taken when he left it as a deposit to rent a motorcycle.
The Financial Times reported that the Iranians had purchased their tickets through a travel agency in Pattaya, Thailand. Benjaporn Krutnait, owner of the agency Grand Horizon Travel, told the newspaper that the tickets were booked by an Iranian business associate she knew as "Mr. Ali," and that the passengers were traveling through Beijing, only because they were the cheapest tickets to Europe available.
The Chinese government has tried to downplay suggestions of terrorism in the flight's disappearance, but officials have not entirely ruled it out as a possibility.
The airplane's disappearance came a week after a knifing rampage that left 33 people dead in a train station in Kunming, China. That attack was attributed to Uighurs, a Turkic-speaking Islamic minority from northwestern China.
Malaysia Airlines said in a statement Tuesday that nine aircraft and 24 ships have been deployed to search for the missing plane with participants coming from the United States, Australia, China, Thailand, Indonesia, Singapore, Vietnam and the Philippines.
With few clues forthcoming about the location of the vanished plane or the reasons for its disappearance, frustration is growing among family members.
"Nothing, absolutely nothing. It's been many days now; we relatives really want to know what is going on," said a weary-looking middle-aged Chinese man who emerged from a conference room in a Beijing hotel where family members of the missing are being accommodated. He declined to give his name. "You reporters probably know more than me — if I knew, I would tell you."
AFP Photo/Malaysian Maritime Enforcement