Mexican Vigilantes Won't Disarm, Defying Government Order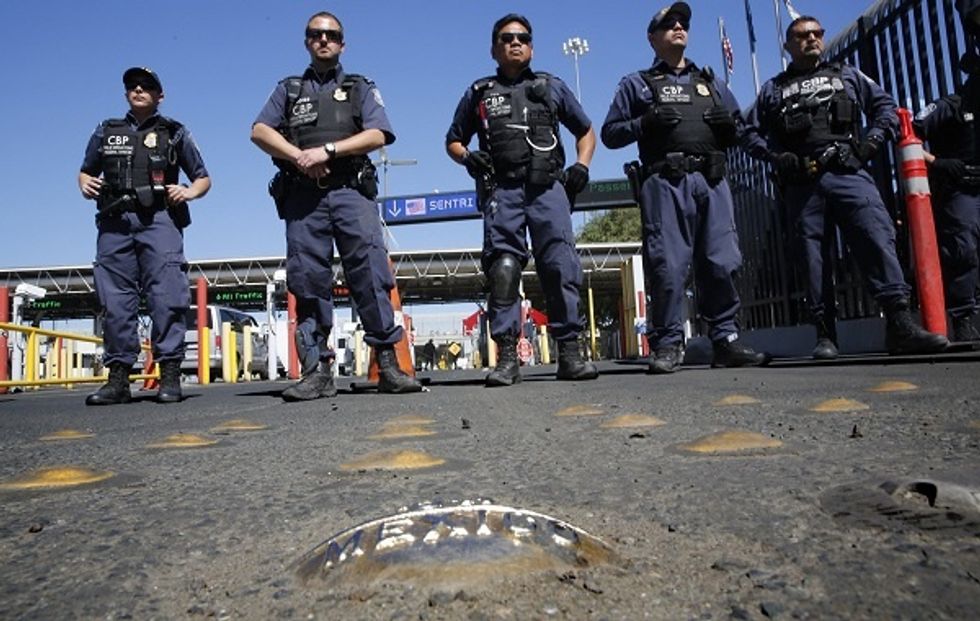 By Richard Fausset and Cecilia Sanchez, Los Angeles Times
MEXICO CITY — A leader of the vigilante "self-defense" movement in Mexico's Michoacan Monday refused a government order to disarm, and roadblocks to keep out federal forces charged with taking away the vigilantes' weapons were reported in numerous cities.
Vigilante leader Jose Manuel Mireles said in a radio interview that the government had not sufficiently pacified the state. "Armed and masked" drug cartel members began appearing in the streets just hours after the government's announcement last week declaring it was time for the vigilantes to disarm, he said.
"For that reason we are reinforcing our trenches," Mireles said. "We are going to lay down the arms when the federal government and the state have finished the work of cleaning the state of Michoacan of criminals."
In a number of Michoacan cities over the weekend, residents supporting the vigilantes protested the government plan to send home the so-called autodefensa militias, which have portrayed themselves as protectors of the people against the depredations of the Knights Templar drug cartel.
The newspaper Reforma reported Monday that 27 highways had been blocked Sunday by self-defense groups to prevent military convoys from entering certain areas.
In an interview Monday, a federal government official charged with resolving the Michoacan crisis said there was "much collaboration" between the vigilantes and the government: "The majority of the leaders of the self-defense groups in Tierra Caliente (the troubled region known as the Hot Land) agree with the disarming. In the next few days these actions will continue until every one of these groups have turned in their weapons."
When asked what would happen to those vigilantes who refused, the official, who spoke on the condition of anonymity because he was not authorized to speak publicly, replied: "They have to turn in (their weapons). Period … There is no other option."
Re-establishing the government's monopoly on the use of force in Michoacan has been one of the enduring challenges for the administration of Mexican President Enrique Pena Nieto. Until recently, the government has worked with some of the vigilantes to help cleanse the region of cartel members, even though the integrity of the vigilante movement has been called into question.
Two autodefensa leaders have been arrested in separate homicide cases, and the Mexican attorney general has said that at least some of the vigilante weapons were supplied by a rival drug cartel.
At least two people were killed in January when Mexican federal authorities clashed with recalcitrant self-defense group members in an effort to disarm them.
The federal government has dealt a number of blows to the Knights Templar's leadership in recent weeks, killing high-ranking members Enrique Plancarte Solis and Nazario Moreno Gonzalez.
The man believed to be the top boss, Servando "La Tuta" Gomez, remains at large.
On Saturday, federal authorities detained Michoacan's interior minister, Jesus Reyna, after determining that he had "possible contacts with criminal organization." Reyna has not been charged with a crime.
 Don Bartletti/Los Angeles Times/MCT