Michael Cohen: Trump Often Made Racist Remarks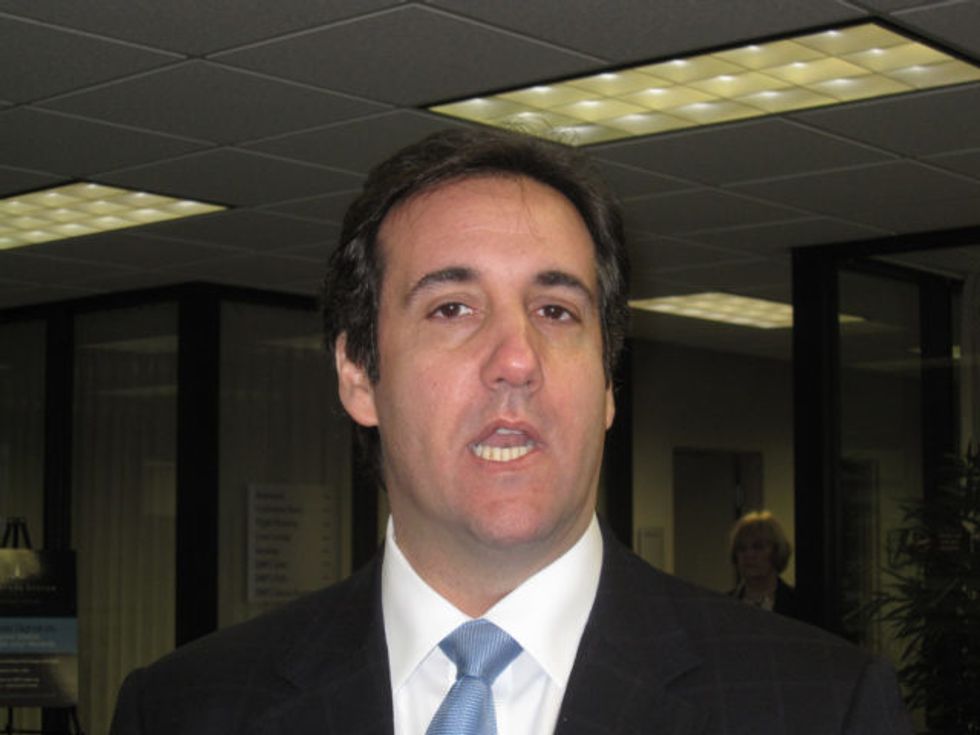 Reprinted with permission from AlterNet.
Michael Cohen, having pleaded guilty to serious federal crimes, implicated President Donald Trump in his misdeeds, and re-registered as a Democrat in time for the 2018 midterm elections, has dropped new bombshell accusations in a new interview with Vanity Fair.
Speaking with reporter Emily Jane Fox, Cohen recounted the president, his former employer, using wildly racist language casually in conversation.
The former lawyer to the president said that once, during the campaign, he pointed out to Trump that his crowds were overwhelmingly "vanilla."
"That's because black people are too stupid to vote for me," the president replied, according to Cohen.
After Nelson Mandela's death, Trump reportedly said, "Name one country run by a black person that's not a shithole" — echoing a remark he would later reportedly make during a discussion about immigration in the Oval Office. Cohen also recalls Trump saying, during a drive through a "rougher" neighborhood, "Only the blacks could live like this."
Though these quotes come only from Cohen who, after having been abandoned by the president has every reason to hate him, they are consistent with what is publicly known about Trump. His recent rise in politics began with attacking President Barack Obama's citizenship with baseless conspiracy theories. He repeatedly attacks black and female critics with blatantly demeaning language and overt racism, called Rep. Maxine Waters (D-CA) "low IQ" and Florida gubernatorial candidate Andrew Gillum a "thief" — again with no evidence.
One of Cohen's other stories is corroborated. He says that Trump said of "Apprentice" contestant Kwame Jackson "There's no way I can let this black f-g win" — a quote Jackson said he heard about as well.
The country doesn't need more evidence that Trump is racist — it's plain to see. But Cohen hopes that providing his accounts of Trump's casual racism could help change the minds of some on-the-fence voters to abandon their support of the president.
Cody Fenwick is a reporter and editor. Follow him on Twitter @codytfenwick.