Michigan Governor To Request Federal Aid In Flint Water Crisis
@reuters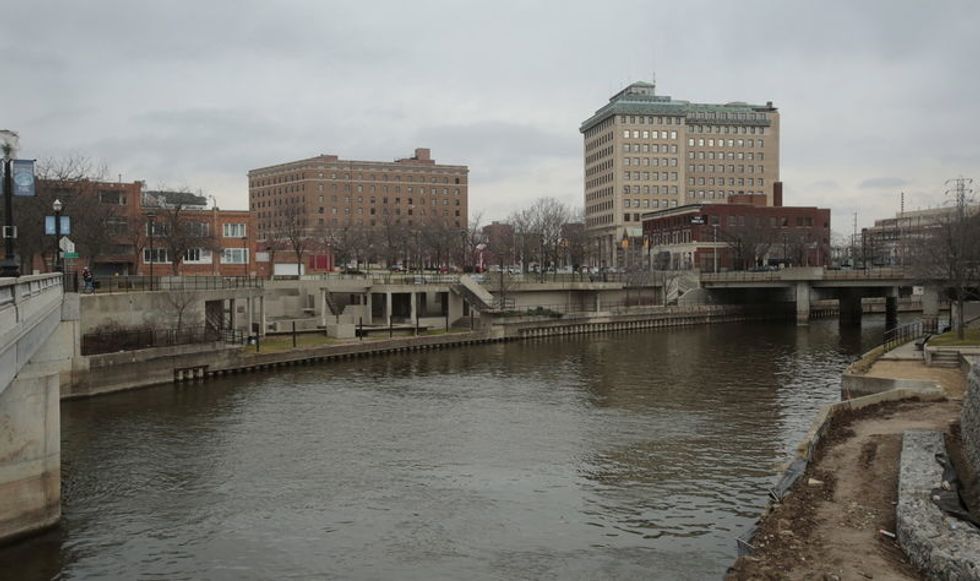 DETROIT (Reuters) — Michigan Governor Rick Snyder on Monday said the state was beginning to put together a request for federal assistance in dealing with the lead-contaminated drinking water in the city of Flint.
"We also have engaged FEMA in this process," the governor said at a news conference in Flint. A spokesman for the governor said Federal Emergency Management Agency (FEMA) officials were already in Flint providing technical assistance on the issue.
"We actually have liaison officers from FEMA in dialogue already," Snyder said. "We have not made a specific request of assistance yet, but we are in dialogue with the Federal Emergency Management Agency, and talking to them about how we can best work together."
The financially strapped city was under the control of a state-appointed emergency manager when it switched its source of tap water to the nearby Flint River in April 2014 from Detroit's water system to save money.
Flint, about 60 miles (100 km) northwest of Detroit, returned to Detroit water in October after tests found some children had elevated levels of lead in their blood and lead was found in higher-than-acceptable levels in the water.
While the process has begun, the state needs to determine the full extent of the needs in Flint before a request for federal aid is made and that could take a period of time that he did not specify, said Dave Murray, press secretary for the governor.
Snyder apologized again on Monday for the state's mishandling of the situation. In late December, he accepted the resignation of the state official whose agency, the Department of Environmental Quality, oversees water quality.
Last week, the U.S. Attorney's Office in Detroit said it was investigating the lead contamination of Flint's water and Snyder declared a state of emergency in Gennessee County, which includes Flint, authorizing additional state resources to address health and safety issues.
Flint residents have filed a federal lawsuit accusing the city and state of endangering their health.
(Reporting by Suzannah Gonzales and Ben Klayman; Writing by Ben Klayman; Editing by Sandra Maler)
Photo: The Flint River is seen flowing through downtown in Flint, Michigan, December 16, 2015. REUTERS/Rebecca Cook