Midterm Roundup: Coakley Collapsing Again?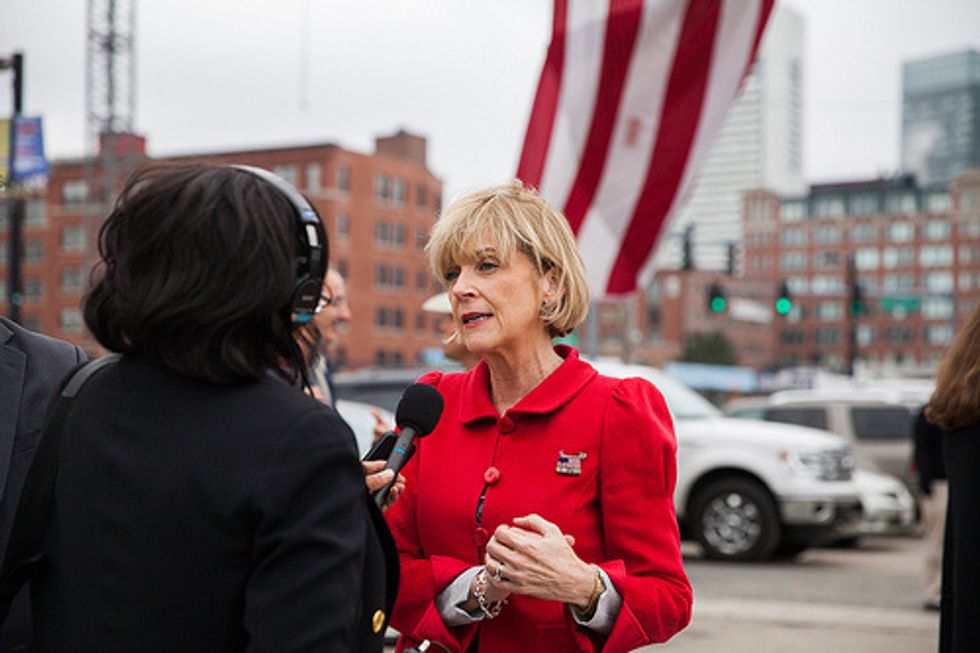 Here are some interesting stories on the midterm campaigns that you may have missed on Tuesday, October 28:
• Two new polls suggest that Democrat Martha Coakley is collapsing in Massachusetts' gubernatorial race. According to a UMass Lowell/7News poll, Republican Charlie Baker now leads Coakley, 45 to 41 percent. Meanwhile, WBUR finds Baker leading 43 to 42 percent. Both of those results are within the margins of error, but by Coakley's own admission the race is a "dead heat." Baker now leads the Real Clear Politicspoll average by 3 percent; that represents a net 10-point swing over the past five weeks.
• A new Ivan Moore Research poll of Alaska's Senate race shows Democratic incumbent Mark Begich leading Republican challenger Dan Sullivan, 48 to 42 percent. That's the second local poll this week to show Begich in the lead, although Sullivan still leads the poll average by 2.2 percent. The disparate results, and the general unreliability of Alaska polls, has even polling experts scratching their heads about what to expect on Election Day.
• Scott Brown has pulled even with Senator Jeanne Shaheen (D-NH) in New Hampshire's contentious Senate race, according to a New England College poll released Tuesday. The poll finds Brown leading 48 to 47 percent, within the poll's margin of error. Shaheen still leads the poll average by 2.2 percent. There is some reason for skepticism about New England College's results; the same poll finds Democratic governor Maggie Hassan tied with Republican challenger Walt Havenstein, even though no other public poll has found the Republican within 4 points.
• Does Rep. Tom Cotton (R-AR) still want to throw journalists in jail? He's not saying. Cotton leads Senator Mark Pryor (D-AR) by 5 percent in the poll average.
• And down by double digits in the polls, Virginia Senate candidate Ed Gillespie (R) released his campaign's closing argument on Tuesday: A spirited defense of owner Dan Snyder's right to use a racial slur as his Washington football team's name. Ironically, Snyder has donated $5,200 to incumbent Democrat Mark Warner's re-election campaign.
Photo: Office of Governor Deval Patrick via Flickr
Want more political news and analysis? Sign up for our daily email newsletter!