Mike Pence Says Peddling Access To Trump Is 'A Private Matter'
@KailiJoy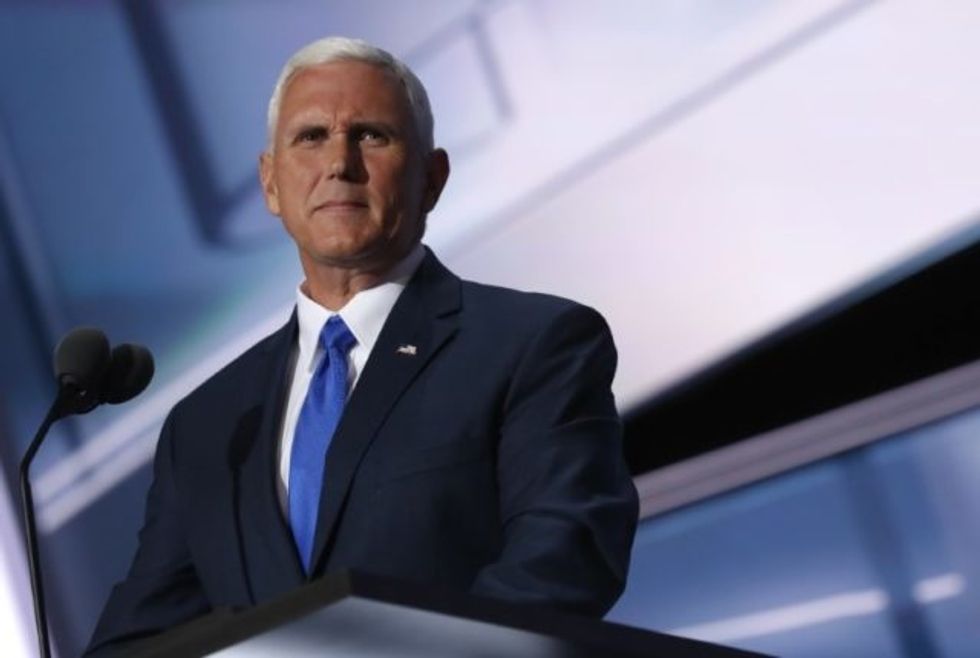 Reprinted with permission from Shareblue.com
Mike Pence is all-knowing about the White House when he needs to be — and also completely out of the loop when it suits him.
In an interview with NBC News correspondent Andrea Mitchell, for example, he tried to play it both ways in the span of 60 seconds.
Asked about the most recent bombshell in a series of scandals about Trump's lawyer Michael Cohen — that he sold multiple corporations access to the Trump administration for millions of dollars — Pence was dismissive and ignorant.
"That private matter is something I don't have any knowledge about," Pence said.
The very serious allegations are certainly not a private matter; they implicate the Trump administration directly. Both AT&T and pharma giant Novartis have confirmed payments to Cohen in exchange for access, and Novartis admitted its CEO had dinner with Trump after making its final payment to Cohen.
These are very serious charges — which is why special counsel Robert Mueller is investigating them. Yet Pence is trying to shrug it off as a "private matter" he knows nothing about.
Just seconds before, however, he was suggesting a great deal of knowledge. He asserted that the administration has "fully cooperated" with Mueller's investigation, and specifically cited the provision of "over a million documents" it has turned over.
And based on that, Mueller should end the investigation, "in the interest of the country," according to Pence.
So which is it?
Does Pence know enough about the investigation and the administration to call on Mueller to end it? Or is he merely the hapless, unknowing vice president who is conveniently excluded from the biggest and most incriminating issues? And if so, how does he know the pay-for-access story is merely a "private matter" rather than a criminal one?
Throughout his term in office, Pence has tried to keep just enough distance between himself and the ever-expanding chaotic mess that is the White House. That's a smart move for him, of course. Why would he want to be implicated, especially if he is quietly plotting to run for the top job?
But it also makes it hard for him to credibly insist that Mueller's investigation, mountains of evidence, and already collected guilty pleas — which he does or does not know anything about, depending on the moment — is much ado about nothing.