'Millionaire' Bernie Sanders Plans To Release Taxes On April 15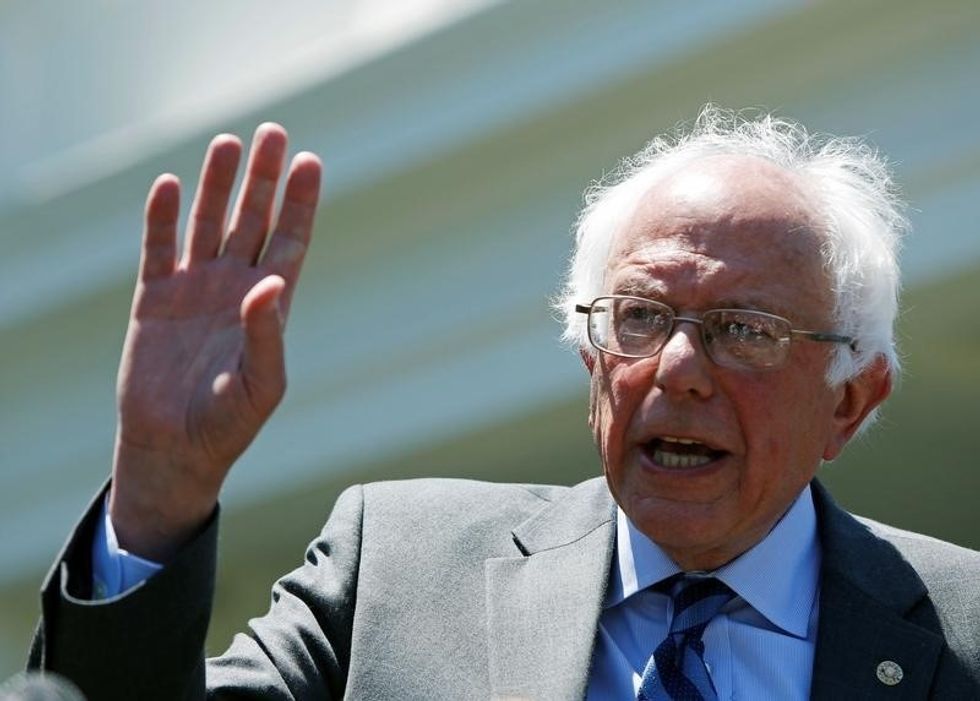 Reprinted with permission from Alternet.
As criticism of his refusal to release his tax returns grew, Sen. Bernie Sanders (I-VT) — a frontrunner for the 2020 Democratic presidential nomination — announced Tuesday that he will finally be complying with the calls for transparency.
"April 15 is coming," Sanders told the New York Times. "We wanted to release 10 years of tax returns. April 15, 2019, will be the 10th year, so I think you will see them."
Sanders' conspicuous hesitation to release his returns has drawn scrutiny as Congress gears up for a battle with Trump administration in an attempt to obtain the president's taxes. Throughout the 2016 Democratic primary, Sanders never made his taxes public, even though his main competitor — Hillary Clinton — already had. As one of the candidates for the Democratic nomination in 2020 with the highest poll numbers, his continued concealment raised serious questions, particularly as Trump's lying and deception about his own returns have increased the issue's salience.
So why did he wait so long? Ryan Grim, writing for the Intercept, suggested that it was just Sanders' curmudgeonly nature.
"It's not about political expediency," wrote Grim. "He doesn't want his opponents caught up in frivolous debates, either, even when it means giving up some advantage."
But as the fights over Trump's tax returns and related scandals over his voluminous conflicts of interest have made clear, it's not a frivolous issue. Showing good faith and supporting valuable norms matters.
There's another consideration, though, that may have made Sanders reluctant.
The candidate famous for railing against millionaires and billionaires in his signature Brooklyn accent is now a member of the class for whom he has blamed many of the country's woes.
The Times recounted:
"Not being a billionaire, not having investments in Saudi Arabia, wherever he has investments, all over the world, mine will be a little bit more boring," Mr. Sanders said.

Reminded that he is a millionaire, he did not shrink from the description.

"I wrote a best-selling book," he declared. "If you write a best-selling book, you can be a millionaire, too."
"You can be a millionaire, too," is a bit of an odd message to hear from Sanders. But it doesn't damage his ability to advocate for his progressive vision of the United States that he happened to make a lot of money writing a popular book.
If he is uncomfortable with his newfound wealth, there are options for him. He could give it away to effective charities. If he has objections to the philanthropic world, he could just write a check to the U.S. Treasury.
But the details of Sanders' tax returns and personal wealth are unlikely to make a big difference to voters in the Democratic primary or in a potential general election. What's more interesting is that Sanders is conceding that he has to act like a more normal candidate — being a complete curmudgeon certainly won't do. This time around, he has a real shot at the White House, and he's taking it seriously.