Millions Raised Already For Candidate Opposing Collins In 2020
@FAWFULFAN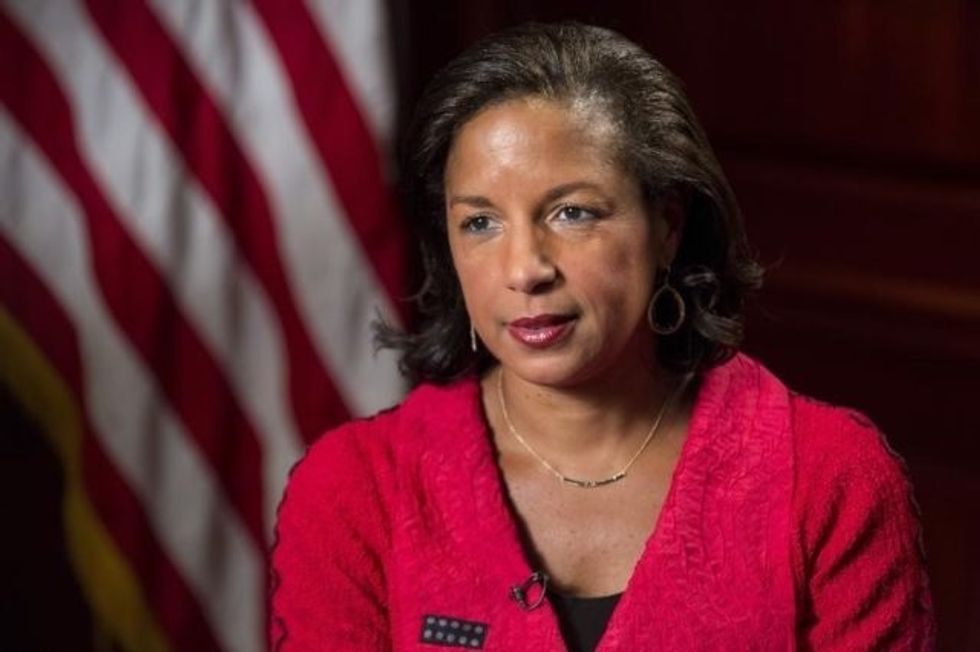 Reprinted with permission from AlterNet.
On Friday, Sen. Susan Collins (R-ME) finally did what activists long expected she would do, and whipped herself into the party line to vote for Supreme Court nominee Brett Kavanaugh. In a lengthy and self-aggrandizing speech explaining her decision, she attacked the allegations of sexual assault and gaslit the nation about his extremist judicial activism.
Her support for Kavanaugh, which essentially ensures his confirmation and a solidification of the Supreme Court's hard-right bloc for years to come, immediately prompted nationwide fury. And another thing it did was attract a potential Senate challenger for when she runs for re-election in 2020:
— Susan Rice (@AmbassadorRice) October 5, 2018
Susan Rice served on President Barack Obama's national security team, and as the U.S. Ambassador to the United Nations. She is a well-known quantity in liberal circles. If she follows through, Rice would be a highly visible and well-known recruit.
Rice is not even the only person to declare. Another candidate, family physician Cathleen London, was already moving toward a Senate run even before Collins announced her support for Kavanaugh.
While Collins was the focus of an enormous amount of energy by protestors and sexual assault survivors who hoped she would break ranks with the GOP, as one of the caucus's only women and senators from a blue state, there was a broad sense from the get-go that she was a lost cause due to her repeated denials that Kavanaugh was a threat to Roe v. Wade.
For this reason, the Maine People's Alliance and Mainers for Accountable Leadership joined up with ALS-stricken activist Ady Barkan to start a crowdfunding account weeks ago, raising money for the eventual Democratic challenger to Collins that would be made available only in the event that she voted to confirm. The account has already swelled to $2 million, which is considerably more than the $1.3 million Collins has on hand in her own campaign account. Indeed, as Collins announced her decision to vote for Kavanaugh, so many people logged on to donate that the website that the page crashed.
Collins has angrily characterized this fund as a "bribe", despite the fact that the money is not for her, and despite the fact that she hasn't criticized the influx of tens of millions of dollars in dark money spent by right-wing organizations to pressure votes for Kavanaugh.
Matthew Chapman is a video game designer, science fiction author, and political reporter from Austin, TX. Follow him on Twitter @fawfulfan.