Miserable Melania: Will She Stay Or Will She Go?
@AlterNet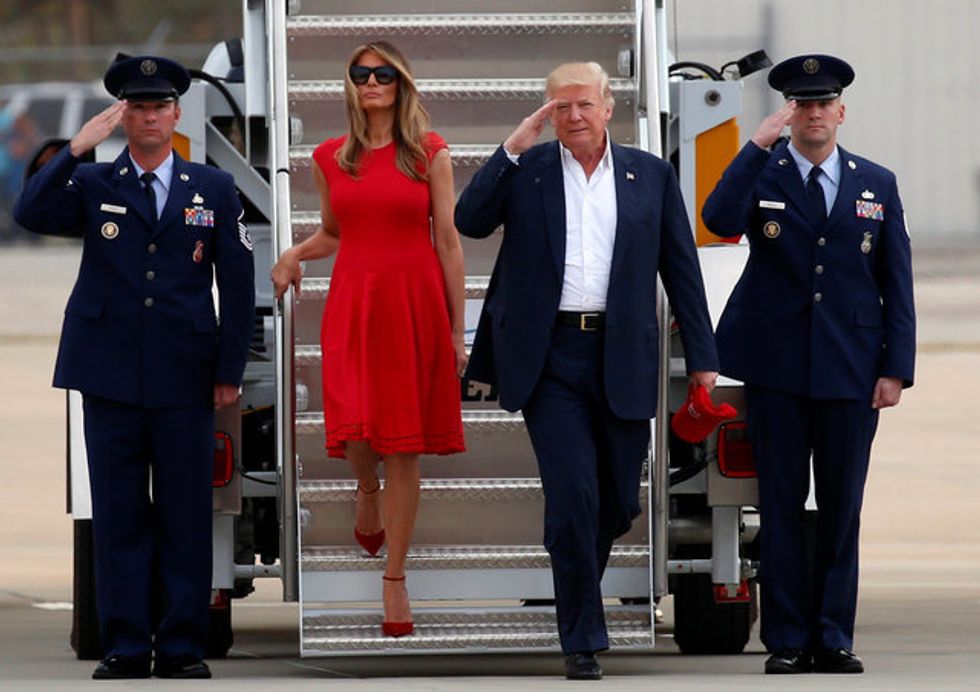 Reprinted with permission from AlterNet.
Rumors about First Lady Melania Trump's mysterious relationship to President Donald Trump have been rampant for years. But sources are now confirming what the American public has suspected over the course of Trump's tumultuous presidency: Melania wants out.
"She is very, very unhappy with her life," a source told Us Weekly. "If she could, she would get away from Donald and just be with her son."
Melania is said to be mortified that "all eyes are on her relationship with her husband" following the onslaught of news about the president's affairs, specifically the claims made by former Playboy model Karen McDougal and adult film star Stormy Daniels.
Stephanie Grisham, a spokesperson for Melania, offered subtle shade in response to an inquiry from Us Weekly about the first couple's relationship.
"[Melania] is focused on being a mom and is quite enjoying spring break at Mar-a-Lago while working on future projects," Grisham said, referencing son Barron Trump and ignoring the president's existence.
President Trump is already engaging in damage control, testing a joke earlier this month about people wondering if Melania could be next to leave the White House.