Mitt Romney Isn't Running In 2016. Now What?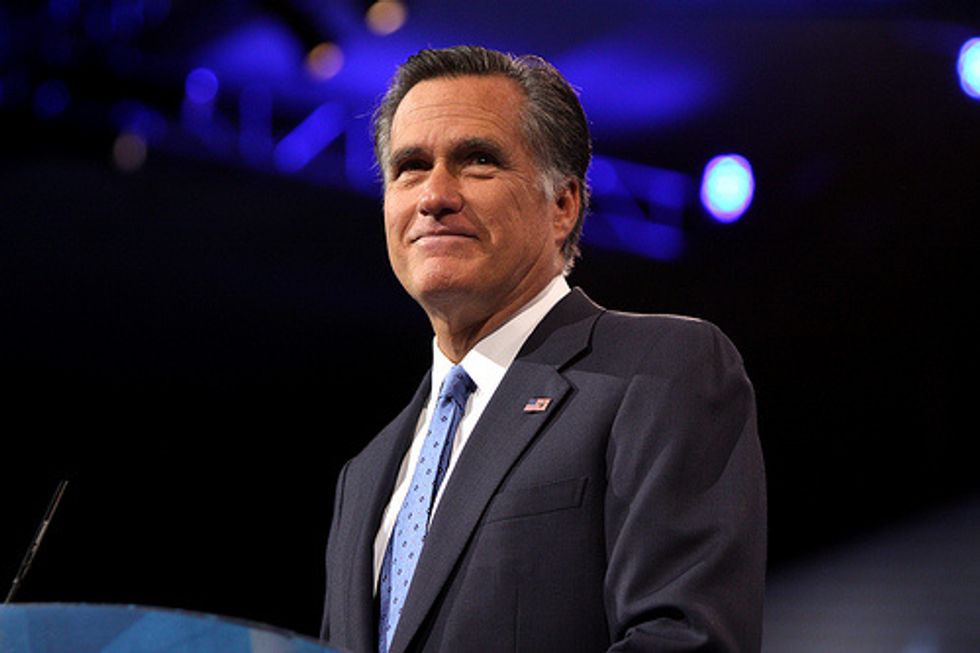 Three weeks after throwing the early competition for the 2016 Republican presidential nomination into chaos by announcing that he was "seriously considering" joining the race, Mitt Romney announced on Friday morning that he would not launch a third bid for the White House.
"After putting considerable thought into making another run for president, I've decided it is best to give other leaders in the party the opportunity to become our next nominee," Romney told a group of staffers and supporters.
Romney's decision was probably a good one; although he led most of his Republican rivals in the polls, that advantage was largely built on name recognition. The vulnerabilities that sank him in the 2012 general election still exist, and the conservatives who will play an outsized role in picking the 2016 nominee still distrust him. Furthermore, Romney's plan to rebrand himself as an anti-poverty warrior would have been tough to buy, due to his longstanding reputation for flip-flopping (and his flat acknowledgement in 2012 that "I'm not concerned about the very poor").
There are some obvious winners in the wake of his decision: Former Florida governor Jeb Bush, New Jersey governor Chris Christie, and Wisconsin governor Scott Walker will now be able to compete for the moderate-leaning, pro-business Republicans who have long favored Romney. The former Massachusetts' governor's staffers and donor base will now be up for grabs as well.
But Republicans still find themselves in the same situation they were in before Romney ever floated a third run: with a crowded, unsettled field.
A Public Policy Polling survey released Friday illustrates the tumultuous state of the race. It polled the Republican field both with and without Romney, and found that his staying on the sidelines leaves the GOP in a free-for-all fight for the nomination. With Romney's supporters reallocated to their second choices, Bush leads the field with 21 percent. Former surgeon-turned-Tea Party activist Ben Carson trails with 16 percent, followed by Walker at 14 percent, former Arkansas governor Mike Huckabee at 12 percent, and Texas senator Ted Cruz at 10 percent.
In other words, it's anyone's game.
Republicans do have some incentive to figure things out sooner rather than later, however. On the Democratic side, Hillary Clinton appears unlikely to face a serious primary challenge, leaving her free to coast and raise money as the Republicans batter each other in their primary contests. While there's a compelling case to be made that tough primaries make stronger candidates, that's a scenario that Republicans would still clearly rather avoid.
Photo: Gage Skidmore via Flickr