Will A Little Bit More Of The Sanders Campaign Hurt Democrats?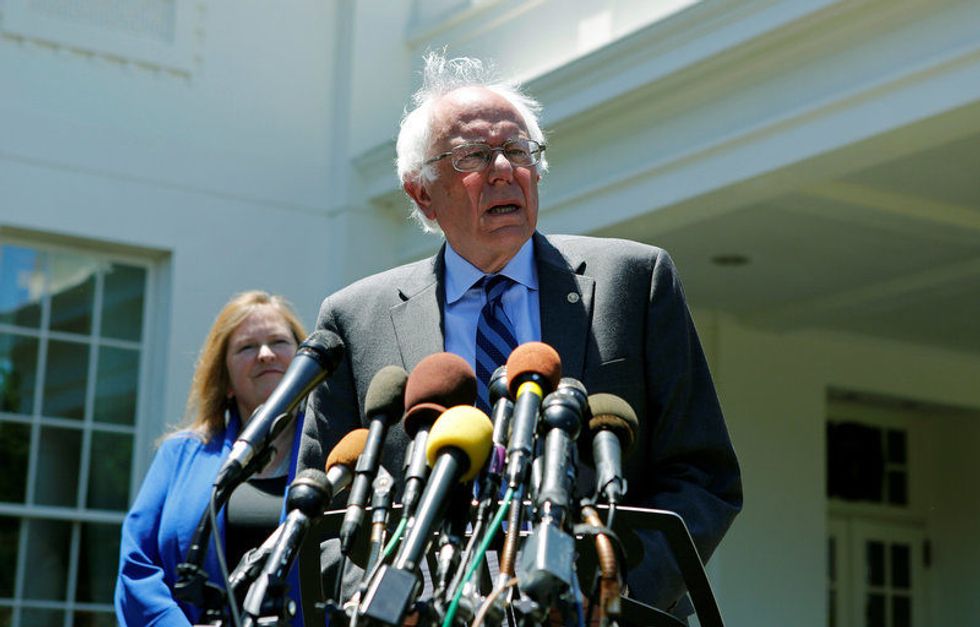 After Bernie Sanders announced on Wednesday that he would not yet suspend his campaign, many Democrats responded with concern, calling on him to step down so that the party could unite under Hillary Clinton.
"It will be almost impossible for Sen. Sanders to catch up. And he should do the math and draw his own conclusions," Maryland Senator Barbara Mikulski told Politico.
"Sanders should stop the intrigue and electoral gimmicks," Froma Harrop wrote in her column yesterday.
But will Sanders' continued campaign hurt the party — or its prospective nominee?
It's likely that Clinton, the Democratic National Committee, and a clean, cohesive electoral narrative would have benefited from a Sanders withdrawal on Tuesday after losses in California and New Jersey, which ended his mathematical shot at the nomination. But extending his campaign another week until the Washington, D.C. primary, or even another month until the convention in Philadelphia, may not hurt Democrats' eventual party unity as badly as some suggest.
While getting some Sanders supporters to support Clinton will be a challenge — no matter what he does, now and a month from now — Sanders is not building the "Bernie or Bust" movement by following through on a promise to finish the campaign. It is worth looking at the final stages of the last Democratic presidential primary to understand what is happening now.
In 2008, the PUMA ("Party Unity My Ass") movement drew similar attention, battling the party leadership and steadfastly backing Hillary Clinton despite her loss to Barack Obama.
Headlines warned of an enormous rift in the Democratic Party, including the prediction, based on exit polls, that "half of Clinton's supporters won't back Obama."
Following the 2008 convention, however, those numbers changed. Nearly 20 percent more voters who initially backed Clinton said they were certain they would vote for Obama following the Denver gathering — where both Bill and Hillary Clinton delivered speeches strongly supporting him, and she halted the roll call vote to ask for his nomination by acclamation.
What a little more airtime for Sanders is more likely to do is bring attention to his agenda — and to neglected issues like the fight over D.C.'s budget autonomy — in a primary that he will probably lose badly to Clinton.
Photo: Democratic presidential candidate Bernie Sanders (R) delivers a statement while his wife Jane (L) listens after departing the West Wing of the White House following the meeting with U.S. President Barack Obama (not pictured) in Washington, U.S. June 9, 2016. REUTERS/Gary Cameron