On 'Morning Joe': High (GOP) Anxiety About Hillary Clinton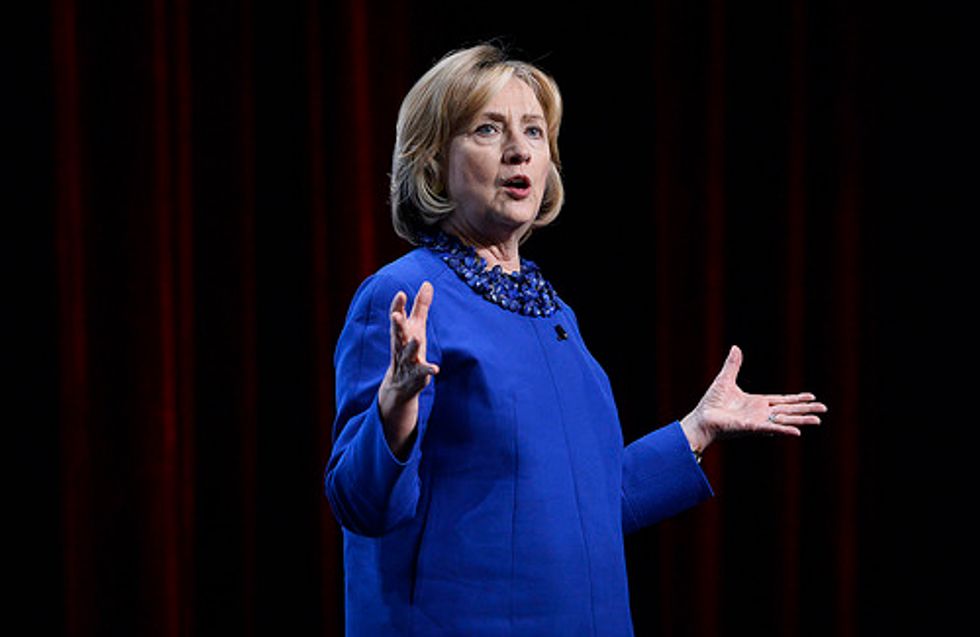 Having known Joe Scarborough for years, I always enjoy appearing on MSNBC's Morning Joe with him, Mika, Willie Geist, Mike Barnicle et al. And I'm well aware of the host's quirks, which is why I wasn't surprised when his producers asked me to appear this morning with Jamie Weinstein, author of a misfired hit on Hillary Clinton in the Daily Caller (a right-wing website edited by Fox News personality Tucker Carlson).
Weinstein's conjecture is that despite her evident and enduring popularity, Clinton isn't really a formidable presidential candidate. He repeats well-worn talking points about her record, suggesting that she did little in the Senate or as Secretary of State. He pontificated briefly about the supposed ease of her first election to the U.S. Senate in New York (a race that occurred when he was probably in elementary school). He thinks Democrats only support her because she's a woman, or something like that — a tautological assertion that makes no sense.
As I pointed out, the latest data gathered by NBC News/Marist Poll indicate just how strongly voters of all varieties in her party support her – and how well she performs against any potential GOP nominee in battleground and early primary states.
If we'd had a few more minutes, I might also have noted several of her achievements as a freshman senator, at a time when her new home state was suffering from the aftermath of 9/11. She capably represented the interests of the city and upstate, bringing home considerable aid and assisting the afflicted, especially first responders — ask any of her Democratic (or Republican) colleagues, as Weinstein assuredly didn't bother to do.
She helped pass important legislation to help the kinds of people who don't matter much to the Daily Caller: women, workers,low-income children, armed forces veteransand their families. And she did much of it by working across the aisle, even with the likes of Senator Lindsey Graham (R-SC), who played a key role in the failed impeachment of her husband.
Whenever right-wing concern trolls start yammering about Hillary's problems, I detect what psychologists call "projection." What actually worries them, whether they realize it or not, is the unappealing Republican presidential field — which shows weakly in that same NBC-Marist poll. But denigrating her seems to make them feel a little better. For now.
Photo: Canada2020 via Flickr