Mueller Indicts 12 Russian Military Intelligence Agents In Hacking
@KailiJoy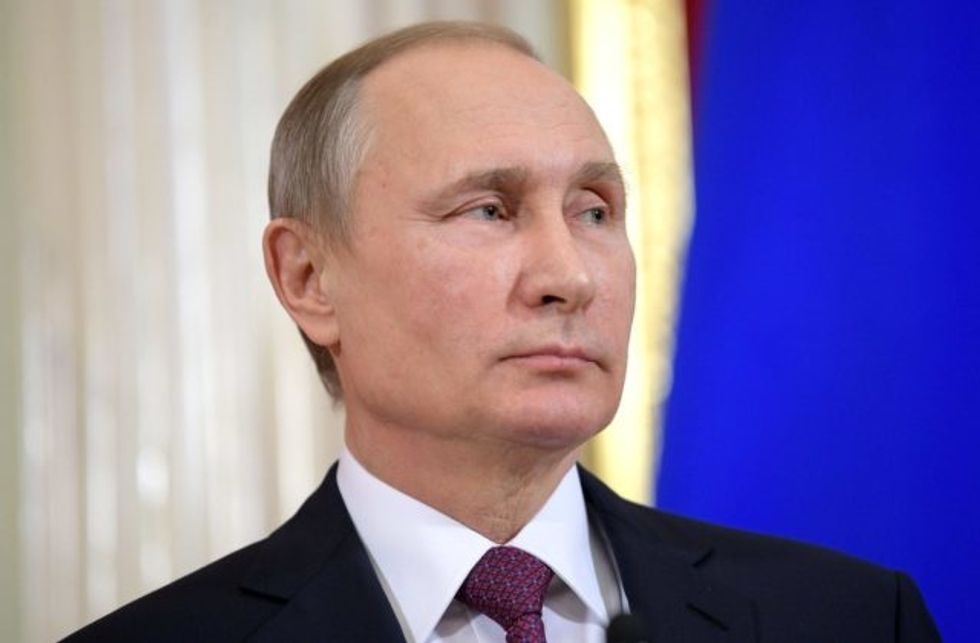 Reprinted with permission from Shareblue.
While Trump and his Republican enablers continue their ridiculous smear campaign against federal law enforcement and attempts to undermine the Russia probe, another 12 Russian intelligence officials have now been indicted.
A statement from special counsel Robert Mueller's office detailed the charges.
"A federal grand jury in the District of Columbia returned an indictment today against 12 Russian nationals for their alleged roles in computer hacking conspiracies aimed at interfering in the 2016 U.S. elections," special counsel Robert Mueller's office said in a statement.
Eleven of the defendants are charged with "conspiracy to commit computer crimes, eight counts of aggravated identity theft, and conspiracy to launder money."
The damning indictment includes this detail, which will be of particular concern to Trump and his inner circle:
On or about August 15, 2016, the Conspirators, posing as Guccifer 2.0, wrote to a person who was in regular contact with senior members of the presidential campaign of Donald J. Trump, "thank u for writing back . . . do u find anyt[h]ing interesting in the docs i posted?" On or about August 17, 2016, the Conspirators added, "please tell me if I can help u anyhow . . . it would be a great pleasure to me."
Trump and his team have repeatedly insisted that no one in the campaign had any contact with Russia. According to the latest indictment, that isn't true.
Prior to Friday's indictment, the Mueller investigation has already racked up five guilty pleas, 23 indictments, and a total of 75 charges.
During a press conference Friday, Deputy Attorney General Rod Rosenstein said he had briefed Trump on the indictment — and the fact of further evidence that Russian intelligence operatives did indeed try to hijack the 2016 presidential election.
Despite his briefing, however, Trump made clear Thursday that while he would ask about election meddling in his upcoming meeting with Vladimir Putin, there wasn't much he could say or do about it.
"I'm meeting with president Putin on Monday, and I think we go into that meeting, not looking for so much," Trump told reporters Thursday.
Asked what Trump would do if Putin again denies Russia interfered in the election, Trump answered, "Well, he may, I mean look, he may. What am I going to do? He may deny it, it's one of those things. All I can do is say 'Did you?' and 'Don't do it again,' but he may deny — you'll be the first to know, OK?"
Before leaving for his trip abroad, Trump again publicly defended Russia against election meddling charges.
"Russia continues to say they had nothing to do with Meddling in our Election!" he tweeted and then launched into yet more criticism of the FBI.
Russia tried to affect the outcome of the 2016 election, and it did so to install Trump in the White House. That's something the entire intelligence community has concluded. It's something the Mueller investigation, which isn't even finished yet, has shown through its many indictments.
Despite the overwhelming evidence, Trump continues — even while traveling abroad — to insist that's it's all a "hoax" and a "witch hunt," taking the word of Putin over the word of American intelligence experts and law enforcement.
Published with permission of The American Independent.