Why Mueller Probe May Be More Like Whitewater Than Watergate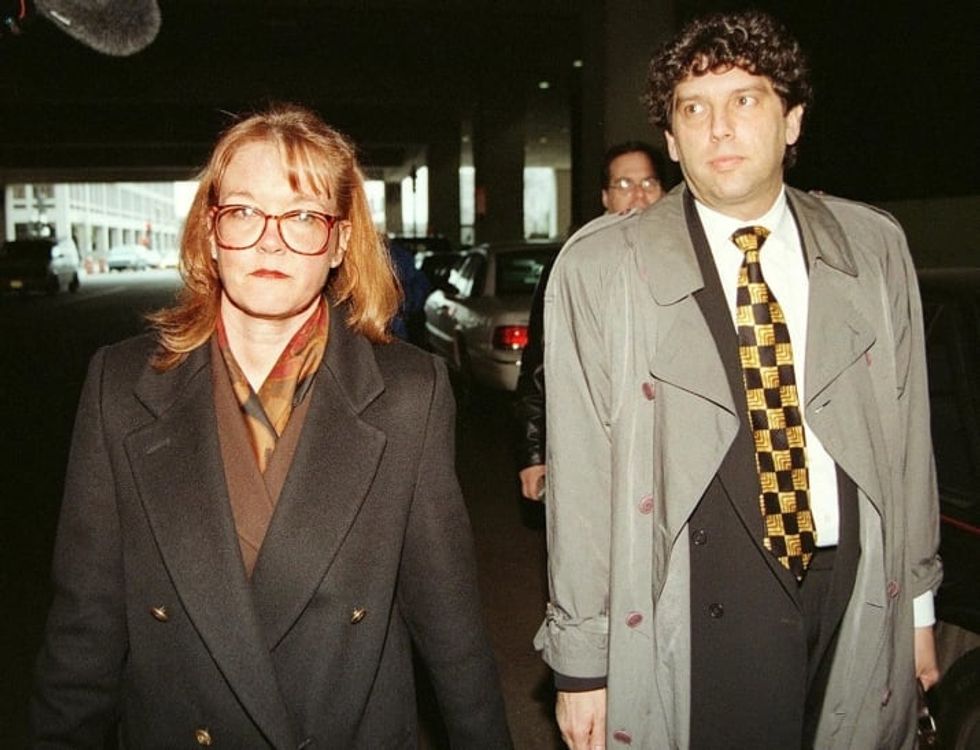 Originally posted on Buzzfeed.
The last special prosecutor who went after a president didn't take him down — but he did ruin Jim Guy Tucker's life.
You don't remember Jim Guy Tucker? He was Bill Clinton's successor as governor of Arkansas, and he was the guy independent counsel Ken Starr did manage to convict, on charges that he'd lied on his application for a loan a decade earlier when he was in the television business. And Donald Trump's aides would be well-served by googling him — and Webb Hubbell, and Susan and Jim McDougal, and William J. Marks Sr. — about the brutal collateral damage of Starr's investigation, which originally focused on a real estate deal known as Whitewater but wound up destroying several mid-level Clinton associates before it landed on its improbable destination: Clinton's affair with Monica Lewinsky.
As a former FBI director and veteran prosecutor, Robert Mueller may not perpetrate the same kind of clumsy abuses and copious leaks that marred the Whitewater investigation led by Starr, who lacked prosecutorial experience. But Mueller is expected to vigorously pursue all significant leads with the full authority of his office and the methods employed in any major case. The team he has recruited will exploit the vulnerabilities of Trump's associates, forcing them to disgorge facts that they and the White House would prefer to keep hidden.
In other words, just like Starr and other independent or special counsels, Mueller may well prosecute offenses that appear tangential to the Russia case in order to turn targets into witnesses. That puts every single player in Trump's orbit, starting with minor and seemingly irrelevant characters, in serious jeopardy.
And as Gene Lyons and I learned while covering the Starr investigation to write The Hunting of the President, the impact of those prosecutions will remain long after the national attention turns elsewhere. That sense of disproportionate damage was among the reasons why most Americans were content to see the Independent Counsel Act lapse. Yet Special Counsel Mueller seems likely to operate with the same latitude as Starr did.
The first indication of his determination to expand the probe as he sees fit came last Friday, when Reuters reported that the special counsel has taken over a Virginia grand jury probing former national security adviser Michael Flynn's lobbying for Turkish interests. Whatever Flynn may have done as an alleged agent of the Turkish government, his activities on its behalf don't seem to have been directly related to his contacts with the Russians or the money he received from Russian sources. For Mueller, however, Flynn's legal jeopardy in the Turkish matter will provide heavy leverage over the retired general to testify about Trump and others. For the prosecutor, that is enough to justify his interest in the case.
Certainly that is how Starr and his team of hard-boiled, sometimes partisan prosecutors and FBI agents handled Whitewater — a failed land deal that lost money for the Clintons (in part because their partner, McDougal, who had severe mental and physical illnesses, had swindled them). Seeking witnesses who would testify against Bill and Hillary Clinton, the Office of Independent Counsel investigated scores of current and former Clinton staffers, forcing them to lawyer up at great expense. Eventually the OIC indicted well over a dozen of their friends and acquaintances, most of whom had nothing to do with Whitewater at all.
Beginning in 1994, the investigative pressures on the Clinton White House from House and Senate investigative committees, as well as from Starr's OIC, grew more intense year by year, leading up to impeachment in 1999. Nothing was too small to draw prosecutorial attention. A phone call from a White House aide to a Treasury staffer could be interpreted as "obstruction of justice." A trivial difference of memory between two White House staffers could be interpreted as "perjury" and obstruction. Those hardball tactics were brought to bear on witness after witness, not only in Whitewater but in the Monica Lewinsky investigation as well.
Equally damaging to the Clintons, if not more so, was the gushing spigot of leaks from Starr's office, including plenty of "fake news" about damning evidence, forthcoming indictments, purported plea bargains and immunity agreements, all designed to increase pressure on reluctant witnesses. Mueller has a reputation for not leaking. And yet, the Russia affair is playing out in daily leaks. Most recently, Reuters somehow learned that the special counsel has taken over the Flynn-Turkey case.
And Trump's fractious and tarnished aides are a prosecutor's dream. It isn't hard to imagine major and minor disagreements among the eternally feuding Trump campaign team when they are brought in to talk with the special counsel's lawyers and FBI agents. What will Roger Stone, Corey Lewandowski, Paul Manafort, Steve Bannon, and Jared Kushner say about the campaign — and one another — under oath?
Nor is it hard to imagine that the special counsel will seek a complete accounting of money flows from Russian-related entities into the Trump Organization and the Trump campaign. A demand like that might require not only corporate and campaign documents but also testimony from Donald Trump Jr., Eric Trump, Ivanka Trump, and counsel Michael Cohen, as well as a long list of other Trump Organization employees and business associates (such as former mob associate Felix Sater). Inevitably their recollections will differ, which could prove worse than embarrassing.
It was with the approval of Clinton's own attorney general Janet Reno that Starr inexorably expanded his mission, turning a probe of Arkansas real estate scams into a prosecution of White House sexual misconduct, with detours through fruitless distractions such as "Filegate" and "Travelgate" along the way. But even if Mueller confines his investigation to issues arising directly from Russia, he will be hunting in a target-rich environment. Surrounding Trump are many potentially vulnerable people — and unlike Starr, Mueller won't have to stretch his mandate to examine them.
Already there are discernible parallels between Mueller's probe and the Starr investigation, none auguring favorably for the White House. Consider Whitewater itself, a tiny parcel of property in backwoods Arkansas, a seemingly improbable focus of criminal conspiracy — and then consider the Trump and Kushner real estate empires, many orders of magnitude larger. Owned and operated by persons of interest and potential targets, both firms may anticipate a blizzard of subpoenas for documents and employee testimony. If Mueller uncovers crimes unrelated to Russia, he will prosecute them, just as Starr did with several financial offenses that had nothing to do with Whitewater.
One of those distantly related cases led to the controversial fraud conviction of Tucker, then the Democratic governor of Arkansas, who Starr hoped would testify against his old political nemesis Clinton. Tucker knew nothing derogatory about Clinton and said so. He swiftly went from the governor's mansion to house arrest. It isn't so far-fetched to imagine how Mueller might uncover new information about another sitting governor, New Jersey's Chris Christie, who barely escaped prosecution in the "Bridgegate" scandal that sent three of his aides to prison. And then what would Christie say about Trump?
Starr indicted and jailed Webster Hubbell, Clinton's longtime friend and associate attorney general, for embezzling funds from the Little Rock law firm where he and Hillary had been partners — a crime that had nothing to do with Whitewater. (He also indicted Hubbell's wife, accountant, and tax lawyer, although those charges were ultimately dropped.) Starr wanted Hubbell to testify against Hillary, who was actually a victim of his theft, and spent years pushing him to provide evidence against her. Many, many others — including Ellen McCathran, the National Archives staffer who memorialized the president's whereabouts — had to lawyer up after being called as witnesses.
The experience of watching a prosecutor try to turn his friends against him was brutal. In a legendary 2004 exchange with Peter Jennings, Clinton angrily recalled "a time when people you knew and cared about were being indicted, carted off to jail, bankrupted, ruined, because they were Democrats — and because they would not lie."
That brutality is built into the structure of even an evenhanded federal prosecution. And we don't know where Mueller's inquiry will go. One direction — urged by Democratic senators — is investigating perjury and other charges against Trump's attorney general, Jeff Sessions, over false testimony concerning his meetings with the Russian ambassador last year. No doubt Mueller wants to hear from Sessions about his participation in the firing of James Comey, after promising to recuse himself from the Russia investigation.
For the moment, Sessions can do little but wait and fidget, like so many others in the White House, the Justice Department, and the business entities controlled by the principals in this case.
The process of a special counsel investigation is not necessarily oriented toward justice in the abstract, but toward the prosecution of specific crimes, usually moving upward on an organizational totem pole by squeezing every available witness. All of the indictments brought by Starr — and every plea deal — aimed to topple those two targets atop the greasy pole, Bill and Hillary. The OIC spent almost eight years and nearly $70 million pulling down a lot of other people who were in the way.
In the White House, the Trump Organization, and the Kushner company, potential witnesses and targets are waiting for this special counsel investigation to develop, with little idea what may come next.
As former White House counsel and Watergate witness John Dean said recently, with at least a touch of empathy: "They don't know what their jeopardy is. They don't know what they're looking at. They don't know if they're a part of a conspiracy that might unfold. They don't know whether to hire lawyers or not, how they're going to pay for them if they do … It's an unpleasant place."
Joe Conason is the editor-in-chief ofThe National Memo