NASCAR's Stewart Skips Race After Hitting, Killing Driver
@AFP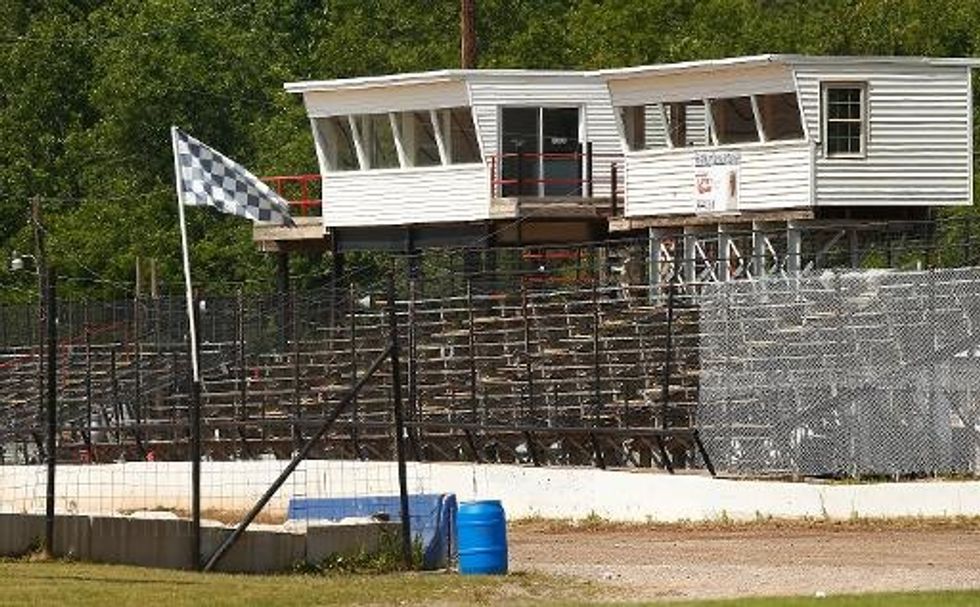 New York (AFP) — Tony Stewart missed Sunday's NASCAR event after striking and killing a sprint car driver who left his damaged vehicle mid-race to confront the motorsport veteran.
Stewart, one of the most popular drivers in American stock car racing, ploughed into 20-year-old Kevin Ward Jr during a race in upstate New York on Saturday.
"There aren't any words to describe how I feel about the accident that took the life of Kevin Ward Jr.," Stewart said Sunday in a statement as he pulled out of the NASCAR race at Watkins Glen.
"It is a very emotional time for all involved, and it is the reason I have decided not to participate in today's race."
The Ward family also issued a statement Sunday saying they are trying to figure out what happened.
"We appreciate the prayers and support we are receiving from the community, but we need time to grieve and wrap our heads around all of this," they said, according to ABC television affiliate WHAM.
The 43-year-old Stewart was questioned by police and released. No charges have been laid but the investigation continues. Police said Stewart is co-operating.
The incident happened near turn two at the halfway point of a 25-lap Lucas Oil Super Sprint Features race.
Stewart first bumped Ward's car and knocked it out of the race, which was being held at Canandaigua Motorsports Park in upstate New York.
– An 'unbelievable tragedy' –
On his next time around, Stewart's vehicle then collided with Ward, who had got out of his car and was walking down the track pointing his finger in the direction of Stewart.
As the car passed by Ward it appeared to fishtail, hitting Ward and dragging him along the track for several meters.
"This is an unbelievable tragedy, and our hearts go out to Kevin and his family," said Greg Zipadelli vice-president of Stewart-Haas Racing.
"This is a very tough and emotional time for everybody — his family and our family at Stewart-Haas and Tony Stewart. We feel that as a group Tony will not drive today."
Ward, of Port Leyden, New York, began competing in Go Kart racing at the age four in 1998. He finished second in his first race and went on to claim 250 feature wins in only eight years of Go Kart competition. Ward began sprint car racing in 2010 and won his first career sprint car feature in June 2011.
NASCAR released a statement on the accident, saying, "Our thoughts and prayers go out to the family, friends, and fellow competitors of Kevin Ward Jr.
"We support Tony Stewart's decision to miss today's race, and we will continue to respect the process and timeline of the local authorities and will continue to monitor this situation moving forward."
Stewart had qualified 13th for the 90-lap NASCAR event at Watkins Glen. He is a record five-time race winner at the 2.45-mile road course. NASCAR is the largest sanctioning body of stock car racing in America.
Stewart has a history of dust-ups with other drivers. Two years ago after a crash he walked onto a track at Bristol Motor Speedway in Tennessee and threw his helmet at Matt Kenseth's car.
When Stewart competed in an event at Canandaigua in July 2013, he caused a crash that involved 15 drivers.
AFP Photo/Jared Wickerham
Interested in sports news? Sign up for our daily email newsletter!