National Enquirer Company Cuts Deal With Feds To Implicate Trump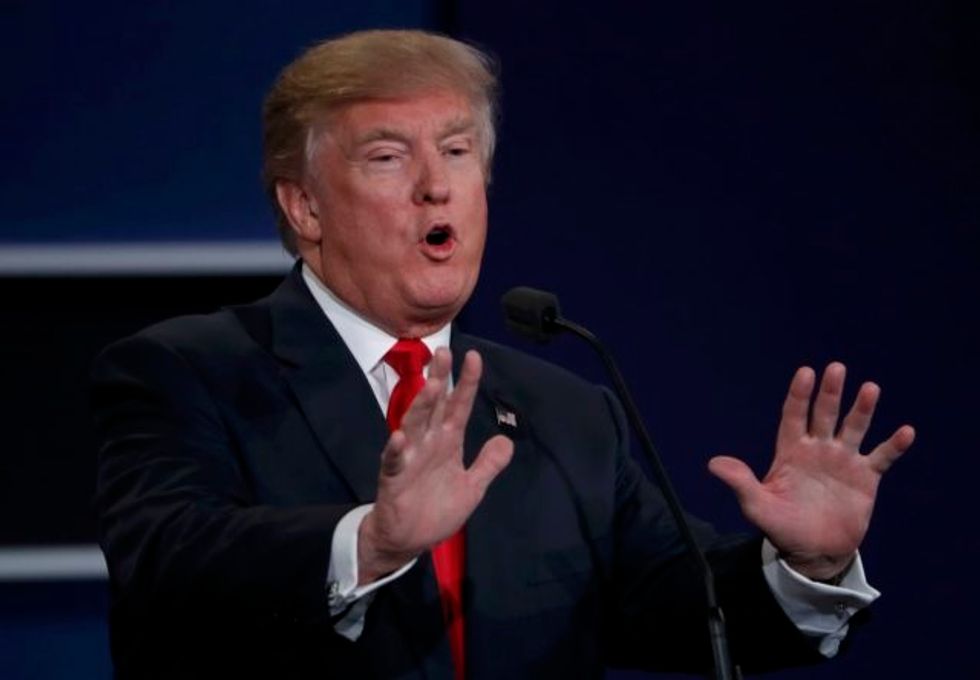 Reprinted with permission from Shareblue.
More and more evidence is emerging that Trump himself, not just members of his campaign, engaged in criminal activity to influence the 2016 election.
The latest bombshell comes in the form of a court filing, in which the Department of Justice announced it has reached a deal to refrain from prosecuting the National Enquirer's parent company, AMI, in exchange for AMI admitting that it helped Trump break the law.
The DOJ says AMI, in concert with Trump's campaign, illegally arranged a $150,000 payment to a woman "in order to ensure that the woman did not publicize damaging allegations about the candidate before the 2016 presidential election."
AMI admitted that the "principle purpose" of the payment "was to suppress the woman's story so as to prevent it from influencing the election."
This is a big deal. Proving that Trump paid women off to influence the election is essential to proving that he committed felonies by violating campaign finance laws.
Prosecutors already have similar testimony from Trump's longtime lawyer, Michael Cohen, who just received a 3-year prison sentence for this and other crimes that he said Trump directed him to commit.
Cohen admitted he helped arrange the payment to the Enquirer, as well as a separate payment to another woman Trump had an affair with.
It's one thing if paying that hush money was purely for personal reasons, which Trump still claims was the case. But if it was paid off the books to help Trump's campaign by keeping damaging information under wraps, that's a serious and deliberate violation of the law.
In August, the Wall Street Journal reported that David Pecker — the CEO of AMI, the company that publishes the National Enquirer — had been granted immunity and was cooperating with investigators looking into Trump's possible crimes.
At the time, it was reported that Pecker told investigators about Trump's knowledge of hush money paid to silence the two women, model Karen McDougal and adult film actress Stormy Daniels.
The news about AMI's deal adds to a mounting pile of evidence that Trump was personally involved in crimes that helped him win the presidential election in 2016.
In Cohen's original plea deal with the Trump-appointed Southern District of New York (SDNY) prosecutor, he admitted to breaking the law at Trump's direction. Since that time, legal analysts point out, the office of the SDNY itself has concluded Trump broke the law and committed multiple felonies.
Meanwhile, special counsel Robert Mueller continues to investigate the Trump campaign's highly suspect interactions with Russia, as well as Trump's possible obstruction of justice.
To add to Trump's woes, a new Democratic majority in the House is gearing up to launch real investigations into these and many other scandals.
Trump's culture of corruption has gone on long enough. Now that Republicans in Congress have lost the power to cover for him, it looks like Trump will be exposed as the two-bit criminal he really is.
Published with permission of The American Independent.